To whomever this message reaches:


My name is
Aaron Stacey. 
Please know that what you are about to read is deeply personal and was the most difficult message I have ever written. Some of it may seem completely heartbreaking, but despite some of the circumstances described here, this is most certainly a message of
HOPE! 

We need your help to change Madden's future!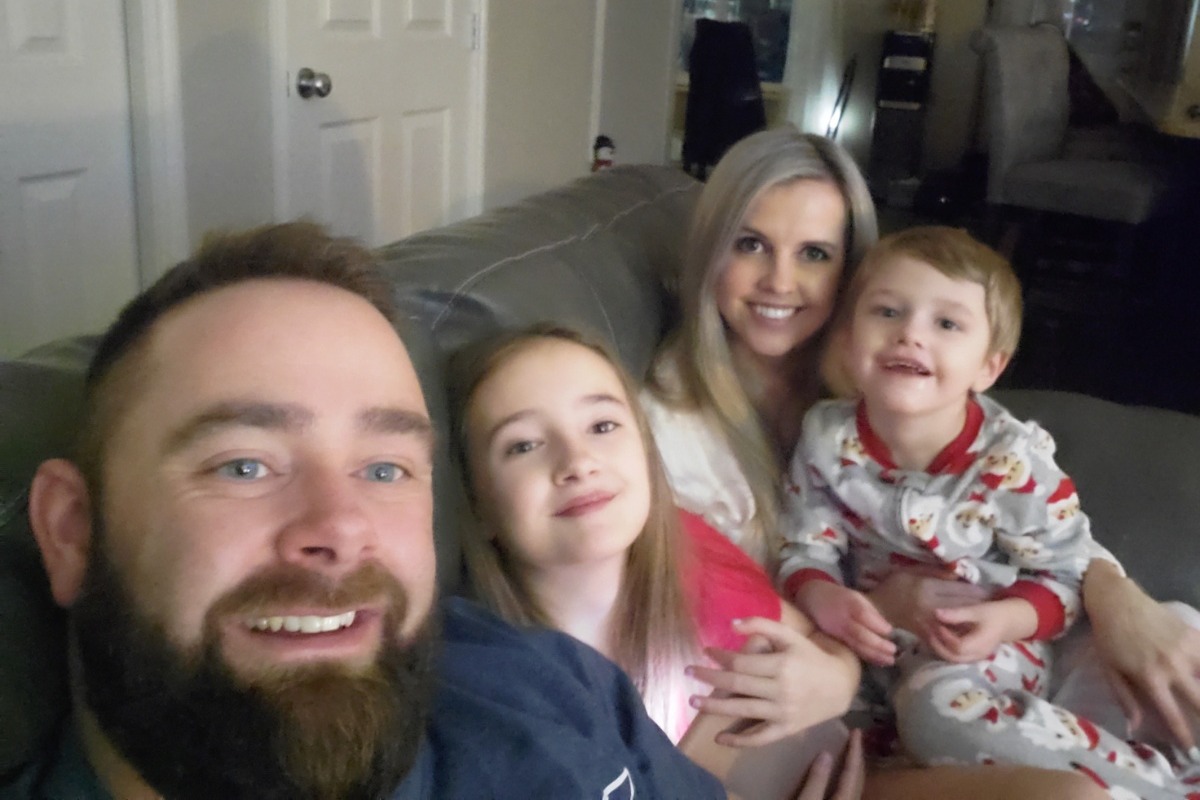 My wife Heather, our daughter Jayda, our son Madden and I, live in Fort McMurray, AB. 
Heather and I are both originally from Newfoundland, but our home is in Fort McMurray.  We've lived and worked here for 14 years and have chosen to raise our family in this community that we care very much about. We've met amazing people and formed lifelong friendships.
Our son
Madden,
who is now 4 years old,
was thriving and developing normally
until his first grand mal seizure
 in January 2019.  After a year of follow ups, an epilepsy diagnosis that didn't seem to fit his symptoms, a barrage of specialist appointments, tests and many overnight stays in hospitals,
we were desperate to find out what exactly was going on with our son.
In November 2019, Madden was taken to emergency
here in Fort McMurray AB and after consultation with doctors in Edmonton, he was immediately
airlifted to the Stollery Children's Hospital. 
He spent 8 days at Stollery and underwent a series of intensive procedures in hopes of determining a diagnosis.

On December12, 2019 my family's world changed forever.  Madden was diagnosed with Neuronal Ceroid Lipofuscinosis (NCL), type CLN2.


Neuronal Ceroid Lipofuscinosis (NCL) is a rare and debilitating genetic disorder. NCLs are a group of disorders which are often collectively referred to as
Batten disease
. Batten disease primarily affects the nervous system and is
characterized by seizures and a progressive loss in motor, language, visual, and cognitive skills.
There are 14 different forms of Batten disease, which are sequentially identified as CLN1, CLN2, CLN3,...etc.
Batten disease is very rare.
To the best of my knowledge, we are the 15th known family in Canada battling CLN2. There are less than 500 cases worldwide. Children with CLN2 disease may have late-infantile onset or later-onset of the disease. In late-infantile onset, children typically begin to show symptoms around age 4-5; most see significant decline very rapidly after onset of seizure activity and
die between 6-12 years
.
There is currently no cure, but there is a treatment
that is showing some promising affects in medical trials.
Brineura
, is an enzyme replacement therapy that is critical to
slowing the rapid deterioration until we find a cure
.  It would be administered bi-weekly, directly into the brain via a surgically implanted port.
Our son is a happy, loving, inspirational little boy.
  He loves all animals, thoroughly enjoys cars, transformers, dinosaurs and any type of Nerf gun.  He enjoys going to preschool and hanging with his classmates.  And of course, his best friend, his sister Jayda (11), gets most of his attention.  Those who know Madden, know his smile and laugh are contagious and there is no shortage of amusement when he is around. 
Madden is starting to show some of the effects of this terrible disease through loss of motor skills, impaired speech, and seizure activity (controlled by medication).
  He requires help when walking, and eating is becoming difficult.  It would still be hard to see it on his face, due to what seems to be a permanent smile. 
Madden is still a very happy boy.
As parents, this has been a nightmare come true.
Our family refuses to let this disease beat us. 
We will do whatever it takes to ensure Madden gets the treatment he needs to preserve his condition and his quality of life.
  In saying that, my family and  especially Madden, have a very long road ahead. 
As a result of this serious diagnosis and the demanding nature of our situation, I am currently unable to work my regular job.  Over the coming months and possibly years, Madden's condition will require a great deal of care and medical treatment which likely will take place in Edmonton, Alberta, or wherever treatment options are available. As some of you can imagine, the costs involved with treating a rare disease so far from home can be immense.  We are asking for your help to assist our family with the costs to provide Madden with the best care possible. 
We sincerely appreciate any help you can offer in fighting this terrible disease.
Love to all,
The Stacey Family- Aaron, Heather, Jayda & Madden
From the Organizer:
My name is Matt Stacey and I'm one of Madden's very proud uncles.  I wanted to help Madden and his family by organizing this fundraiser on their behalf.  I live in Nova Scotia, very far away from Madden, Jayda, Heather and Aaron, so this fundraiser is one of the small things I knew I could help with, even if I couldn't be there with them.
Receiving a diagnosis like this for your child is, as Aaron mentioned, a parent's nightmare.  Facing everything that comes after is equally, if not more, difficult.  They need our support now and will continue to in the future. 
Please consider donating to support Madden's fight with CLN2 disease.   Our entire family is extremely grateful for any help you can offer!HOW YOU CAN HELP TODAY
1. Donate what you can, any amount is appreciated
2. Share on all social media with hashtags
#MaddensFight
3. Email this GoFundMe link and these steps to all contacts you know
4. Use any means necessary to make this go viral!
WHERE IS YOUR MONEY GOING?
Madden's treatment involves frequent, bi-weekly trips to Edmonton from Fort MacMurray, a 5 hr drive, as well as meals and hotel expenses.  Due to the complexity of the treatment and the risk of complications, more frequent trips to Edmonton will be necessary.  An average trip costs approximately $500. 
As Madden's condition deteriorates, he will require more and more assistance and accommodations to maintain his quality of life, these can be extremely costly. 
It may also become necessary for the family to relocate to Edmonton, at least temporarily, to be close to Madden's treatment centre. 
The family's income has been reduced because Madden's father, Aaron, hasn't been able to work.  Due to the serious nature of Madden's condition, Aaron must focus on being a caregiver for Madden, keeping track of all his time sensitive appointments and diagnostic tests, researching the disease, seeking support and advocating on Madden's behalf.  
Your donations will help Madden's family continue providing him with the best care and comfort they can as he fights this disease!