Kandace Harry is a 39 year old vibrant young mother of 4 living in Victoria, BC. In October of 2019, she was diagnosed with cervical cancer and has spent the last year undergoing treatment including a radical surgery, radiation and chemotherapy.

This past month, she was feeling confident in her recovery and was only one week away from heading back to work. That week she developed symptoms and has been recently declared Stage 4 Terminal. She has been given just 18 months. 
The goal of this fundraiser is to ease the financial burden of not only living expenses for Kandace and her family, but to open some treatment options for her in hopes to extend her life.
Money cannot fix her situation, but it can alleviate some stress so she can focus on building her immune system to its fullest before her palliative treatment starts.
It will gift her time with her children, fiancé and family without the constant worry of rent, heat, food, and medical expenses.



Her doctors have agreed that she should do anything that she can to try and fight this cancer, alternative medicine included. Her next surgery will be performed in one week on November 9, 2020. After Kandace has healed enough to leave the hospital, she plans to travel to a treatment facility in Mexico that will focus on boosting her immune system so she has the best chance at prolonging her life. After the 3 weeks of treatment, she will return back to Victoria to begin chemotherapy.
Kandace is a hardworking woman pioneer in construction. She drove for Ocean Concrete and is the first woman to drive for them since the start of the company in 1939. She is a determined, if not stubborn person and if anyone has the conviction to outlive her prognosis, it's her.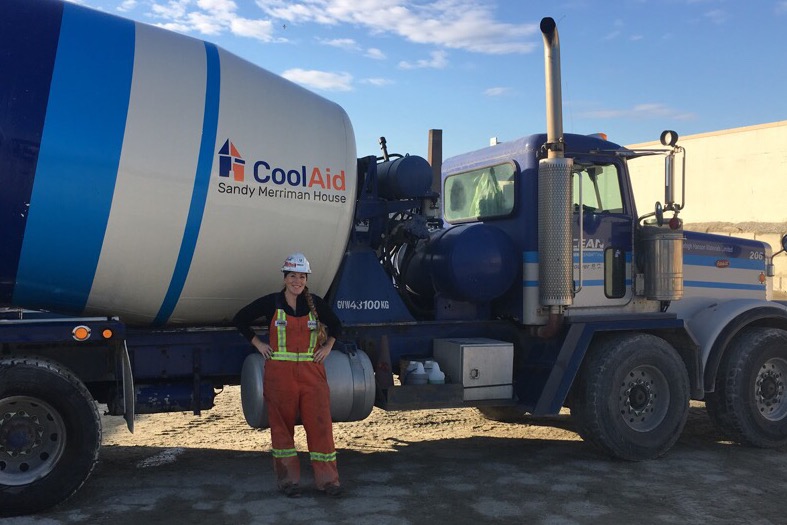 Fundraising team (2)
Heather La Riviere 
Organizer
Raised $3,725 from 36 donations
Victoria, BC
Kandace Harry 
Team member
Raised $3,831 from 38 donations