Support FIRST Robotics 5115 Wheaton Knight Riders!
We are the FIRST Robotics Competition (FRC) team at Wheaton High School located in Silver Spring, MD.
Our team won three district tournament victories in the past three years. We need financial help to win another one.
Please help us raise the $3,000 we need for robot fabrication, materials, tools & tournament fees.
Building such a complex robot for tournament competition is not easy and we can't do it without donors like you.
Your contribution allows us to compete at the highest level. Each year, our team designs and builds a robot that must be able to operate autonomously, respond to an operator's commands, and perform a wide variety of mechanical functions. We use critical thinking, collaboration, project management, computer-aided design, manufacturing, and other technical skills. We are also learning financial management, public relations, web design, graphic design, and administration.
No donation is too small! We appreciate all donations and support given to us. All donors will be recognized on a section of our website:
www.wheatonrobotics.org/
.  Donations of $100 or more include sponsorship benefits. 
Help to spread the word! Share this campaign! Thank you!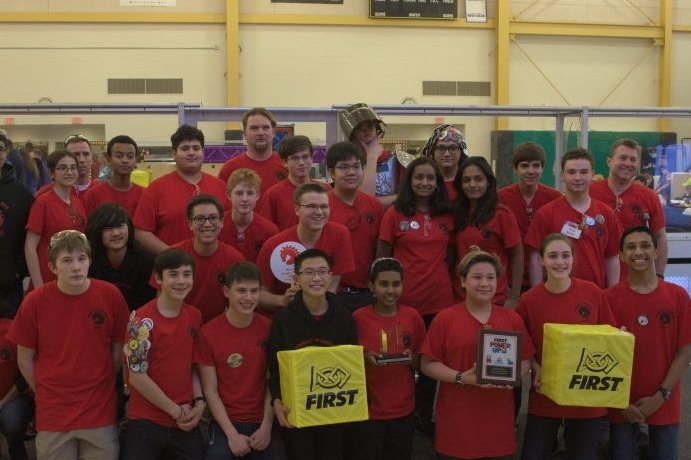 Fundraising team (4)
Mary Vasse
Organizer
Raised $420 from 7 donations
Silver Spring, MD

The Wheaton High School Athletic Booster Club Inc
Registered nonprofit
Donations are typically 100% tax deductible in the US.
Michael Hurst
Team member
Raised $100 from 2 donations
Alexandre Efremov
Team member
This team raised $2,480 from 27 other donations.