Support Danny Brown/Michelle Ricker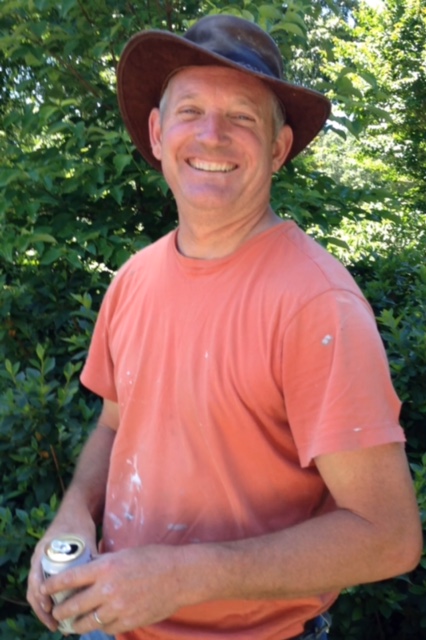 It's going to take a Village:
When Danny Brown was diagnosed with Right
Frontal- Lobe, Stage 4 Glioblastoma, all who know and love him were shocked and grief-stricken. Our hearts broke for him and his wife, Michelle. It is a helpless feeling for all involved and time was required to gather the facts, tend to the immediate needs, and help support them both through the surgery to remove the tumor from Danny's brain. The medical team at Duke did their job well, removing the entire tumor. Unfortunately, this was just the first step in Danny's journey, as 6 weeks of radiation and chemotherapy began immediately following his recovery from surgery. 
Michelle and Danny travel 5 days per week to Durham for his treatment (3 hours of driving daily) and there will inevitably be other treatments in the future to fight this aggressive cancer.
Anyone who knows Danny knows what a generous, conscientious, and honest person he is, and how much pride he takes in doing excellent work as a General Contractor. He makes sure to get the job done right and has been known to help many people, charging no fee at all. Not to mention, he does it all with a smile and a great sense of humor! Due to his medical condition, he is unable to work at this time, and it is uncertain when he will be able to return. Michelle Ricker (Danny's wife) is a nurse who works for Wayne UNC Health at Goldsboro High School WISH center.  She was able to be his caregiver over the summer, but is now back at work, as they have had no income for the last 2-1/2 months. We can all only imagine what it would be like if we lost income for several months and had a steady stream of bills coming in.
Some good news: Danny is eligible for a promising clinical trial to treat his Glioblastoma. The down side to this is that the out-of-pocket cost could reach up to 20,000.00. Danny and Michelle have medical insurance, but are finding out quickly what insurance does and does not cover. Expenses for copays, surrounding treatment, travel, and lost wages can become overwhelming. There is a lot of pressure involved in deciding how to proceed, although the first priority is obviously medical and not financial.
Danny and Michelle are humble, independent people who never want to trouble others, so this has been even more difficult for them, as it would be for any of us who all of a sudden found ourselves in a situation we never imagined.
Danny has amazing clients, friends, and family who love him and want to see him return to good health and get back to the life he loves. So many people have asked how they can help. This is the easiest way we can think of to help them get through this time and be able to focus on the task at hand - demolishing Glioblastoma!
Danny, being who Danny is, was not a fan of setting up a fund. He is used to giving help, not receiving it. It took a lot of convincing for him to agree because he doesn't want to burden anyone. Well, we don't want to burden anyone either. What we want is for people to do whatever they see fit in supporting Danny and Michelle. If you can contribute money, and that is something you want to do, it is much appreciated! No amount is too small. It all adds up! If you can support in another way, that is also appreciated. Danny and Michelle thank you all for your outreach, prayers, concern, and the tremendous love sent their way.
As for your village, we want you to know that you are NEVER alone in this fight!

Organizer and beneficiary
Beth Wolfe Castrati
Organizer
Goldsboro, NC
Michelle Ricker
Beneficiary