Over Memorial Day weekend 2018, I joined my good friend Jennifer Freedman on an emergency last minute trip from Los Angeles to Phoenix.  Her brother called her at 2am Sunday morning to give her the shocking news that a large mass in their father's brain was discovered.  
We didn't know anything else at that point other than her dad was sick and she needed to get to Arizona.  We would later find out that he would be diagnosed with an inoperable bi lateral frontal Glioblastoma Multiform (GBM).  GBM is a form of aggressive brain cancer, the same type that John McCain had.  Jennifer's father, Bob, has always believed "G-d doesn't give us what we can not handle".  However, the family and I agree that this is stretching the meaning of that phrase.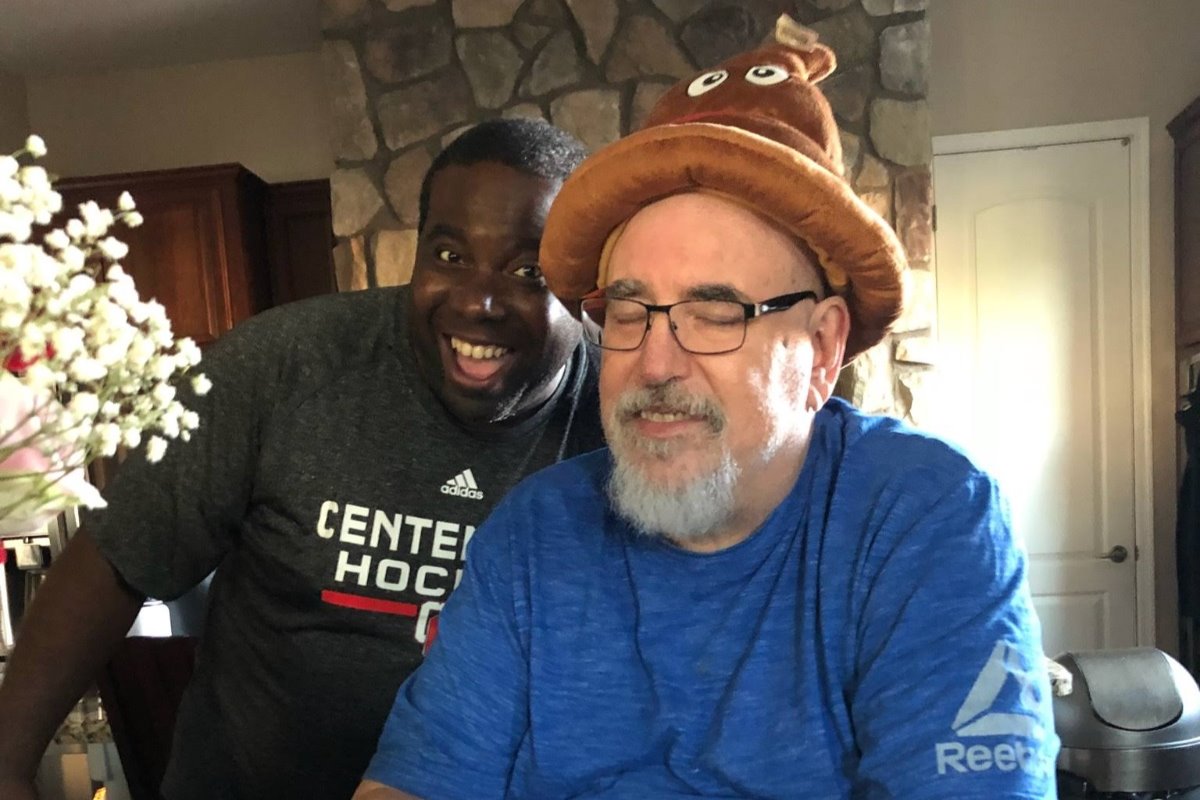 Since his diagnosis at the end of May, there have been countless trips to hospitals, rehabs, and specialists. Medical bills have started rolling in.  On top of fighting for Bob's life, they have also had to fight with Bob's insurance company to do their part and pay for his day-to-day care. He is on disability, but it simply does not cover all the costs for his care.
If you ever have had the opportunity to meet Bob, then I am sure you already know how brilliant, special, funny and how awe inspiring he can be – his hockey kids and their parents can confirm this. This disease has stolen so much.  The cancer has stolen a brilliant man from his family and friends, and has also taken him away from the hockey community and Jewish community, which he was both very involved with.
Bob and the Freedman Family are not giving up.  They are not done fighting this horrible debilitating disease. But they need help. Bob has always been the chief income earner for his family and 5 years ago when his company closed he was laid off. Luckily he also worked on the side as an expert witness in copyright law, and after his lay off he focused on his side business while trying to get re-employed. However because of his brain cancer he has been unable to work since symptoms slowly started appearing towards the end of 2017.
The Freedman's need help. So far, all they have asked for are visits, phone calls, and prayers – but they need more.  We are hoping to raise money for the daily care givers and to offset some of the medical costs.  Please consider donating generously to my friend, Bob Freedman and his family – Jan, Joel, Jennie, Lauren and Andre.
Sincerely, Liz Cowgill
Fundraising team (4)
Elizabeth Hiroko
Organizer
Raised $100 from 1 donation
Los Angeles, CA
Robert Freedman
Beneficiary
Joel Freedman
Team member
Raised $350 from 2 donations
Andre Ivory
Team member
Raised $25 from 1 donation
This team raised $3,100 from 43 other donations.