Support Andrew and Isobelle Baker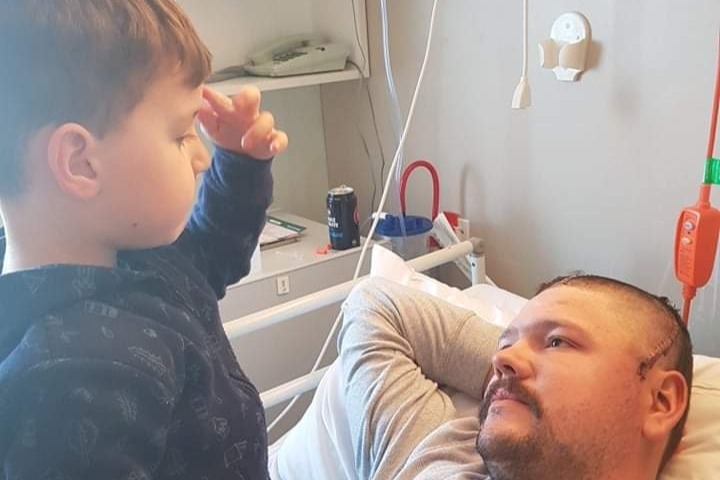 Hello, I've started this fundraiser for my sister,  brother-in-law, and their two little boys. I want to help them out while they are faced with the biggest challenge of their lives. Neither of them will be able to work for the foreseeable future and as we know living expenses don't stop when we become unwell. I also want to try and take one stress-factor away from them so they can focus on their family during this time. Thank you for your support, Jake.



Our world was turned upside down when Andrew was recently diagnosed with an aggressive and terminal form of brain cancer (stage 4). Andrew is a loving father to his two young boys: Mitch (4) and Harry (2). Isobelle, his beautiful wife, is devastated by the news and doesn't know what the future will bring. They had previously decided that she would stay at home while the kids were young. As a family, they love exploring nature, four-wheel driving, camping, and are part way through a kitchen renovation - Mitch and Harry love this game most of all!



Less than a month ago, Andrew didn't know what was wrong with him. He's a welder by trade and had recently started a new role that he really enjoyed. Unfortunately he had been feeling so unwell that he was forced to leave the role. In the following days, Andrew went to the doctor. Concerned, the doctor ordered urgent MRI scans, the results being a brain tumour. Surgery was performed as soon as possible. However, the biopsy result was the worst possible, it broke our hearts. Andrew's tumour is a Glioblastoma - A malignant tumour that grows and spreads rapidly. His prognosis is that he may only have a few months.



Despite his diagnosis, Andrew and Isobelle have decided to pursue a 6-week course of intensive chemotherapy and radiation to help slow the growth of the tumour that couldn't be removed from surgery. Although it will be gruelling for him, we're hoping chemo and radiotherapy will give Andrew extra time to spend with his beloved wife, young children, family, and friends.



We love Andrew, Isobelle, Mitch and Harry with all our hearts. The last thing we want for them during their time together is to worry about financial stability. Andrew and Isobelle are proud people and it took a lot of convincing for us to pursue this option. Any support, no matter how great or small, would be greatly appreciated. Thank you for your kindness and generosity.