Help 2 Trans Men in Escaping Abusive Households
Hi! My name is Vincent, and I'm raising money to move with my boyfriend, Apollo. I'm the blonde in the photo; I'm a 21 year old transgender man, and I live in Arizona, which is where we're planning on finding a place to live. Apollo's 20 and is also trans, and he lives in South Carolina. We met online in December of 2019, and met in person for the first time this past March. Given that we're both serious about our relationship, we're now trying to raise money as quickly as possible to change our living situations. Necessary info is highlighted for skimmers, and a TL;DR version is at the bottom.
I still live with my parents.
My father's an alcoholic, my mother's an extreme/conservative evangelical, and my life at home has never been stable. I was expected to be the golden child, to the point that when my depression led me to beg them to see a therapist, they instead sent me to a Lutheran church counselor who told me to pray to God harder to get the help I needed. This
neglect of my mental health
eventually led me to seek comfort from my rapist, who caused me 4 years worth of trauma from 2012-2016, when I was 13-17 years old. During the time we were dating, he committed around 400 counts of assault against me and caused me severe psychological damage, which I'm still working out 4 years later.
My parents both deny that I have C-PTSD
despite my symptoms, and my father insists that I'm making it up for attention.
Ever since I was about 7, I've had to deal with my
father's drunken bouts of rage
and care for him while he blacked out. During these binges, he usually questions my sanity and forces me to sit at the table with him, debating my morals/why I'm not the golden child anymore, often pushing me to the extent that I have to call a suicide hotline. If I leave the table, the yelling and berating only gets worse.
My mother thinks that anyone in the LGBT community deserves to die
and rot in hell. She's told me to my face before that she thinks we're undeserving of life or love, and frankly, I don't believe I'm safe to continue existing in this environment. If they
can't take my mental health seriously
as I'm literally holding a knife to my chest (as I did when I was around 14, during one of dad's binges), I don't think I can be here anymore should they find out who I really am.
As for my boyfriend's situation, he lives with his brother
and a few other roommates over in South Carolina. Even though he lives away from his father and stepmom, they're still coming back to haunt him. Just yesterday (7/22/20), at 7:45 in the morning AZ time, he called me in hysterics. For context,
a few years ago, he had to be admitted to a psych ward
due to extreme stress and suicidal thoughts; he was brought to a hospital first, before going to the ward. He thought he'd paid everything for the visit, but it turns out the bills were being sent to his father's house. His father used to tell him whenever he received a bill, but ever since he told him that he was planning on moving out here to live with me,
he's stopped telling Apollo about the bills
and has allowed them to rack up. He found out from a debt collector
he still owes ~$3,000
for that hospital stay, and he
had no way of knowing about it.
His father has been using neglect to ruin his financial situation, destroy his credit, and keep him from leaving the state. He would never admit it, but I assume he sees me as a threat and is
attempting to drain my boyfriend of his money
so that
he's forced to move back in with him.
(If you want to also assist with helping him pay the medical bill, that fund is at gf.me/u/yh7i6q. It won't let me put it as an imbedded link, my apologies.)
Aside from financial abuse, his family in general has done nothing but destroy his mental health.
His father is emotionally and verbally abusive, and often treated Apollo as a personal maid.
He was (and still is) equal parts neglectful and possessive, wanting to keep him from leaving but making no effort to be a father. He and Apollo's stepmom would
eat what food was left in the house and leave him with nothing
, but then would berate him for spending even the smallest amount on food for himself. If Apollo made even the slightest mistake in cleaning, took time to rest, or couldn't read his father's mind for what he wanted next, he would get screamed at. Even
when he was assaulted in college, his father couldn't take him seriously
, despite the fact the court got involved. If he can't escape the state, there's a high chance (if not a guarantee) he'll go back to his old ways. He can't risk it; he won't survive in that house.
So, with all of that explained, I'm raising this money to pull the both of us from our situations. I calculated as
closely as I could the bare minimum
amount we would need to have him moved from over there to over here (the cost of the smallest U-Haul necessary, gas, hotels, food, insurance coverage for the trip, application fees, first month's rent, and a small amount extra in case something goes wrong). I'm doing my best to raise what money I can on my own, but considering my mental health is hanging by a thin thread and my job is unfortunately on the line because of it, I can only get so much under my belt until I find a new one. Apollo raising money is out of the question, what with his dad attempting to rip any attempt of escape away from him.
Any amount of money you can spare helps
; even if you can't spare anything, please pass this on however and wherever you can. Being LGBT and unfortunately from less than loving folks, we can't stay with our families without living in constant fear of the worst. Due to their behavior and the potential for this to escalate on either side, we need to reach our goal
by the end of the year.Thank you
for reading (it's a lot of text, seriously), and thank you for helping us work towards being together -- we appreciate it!
(TL;DR: I live with an alcoholic and an extremist evangelist who thinks people like me should die, and they consistently treat my mental health like a joke despite me having severe C-PTSD from 4 years of assault. My boyfriend's dad is attempting to destroy his finances to keep him from moving out of state, and he'll likely go back to abusing him once he's too poor to live anywhere but his dad's house. I'm attempting to raise the bare minimum of what we need to move, of which we need to reach by the end of 2020. Thank you for reading and for your help!)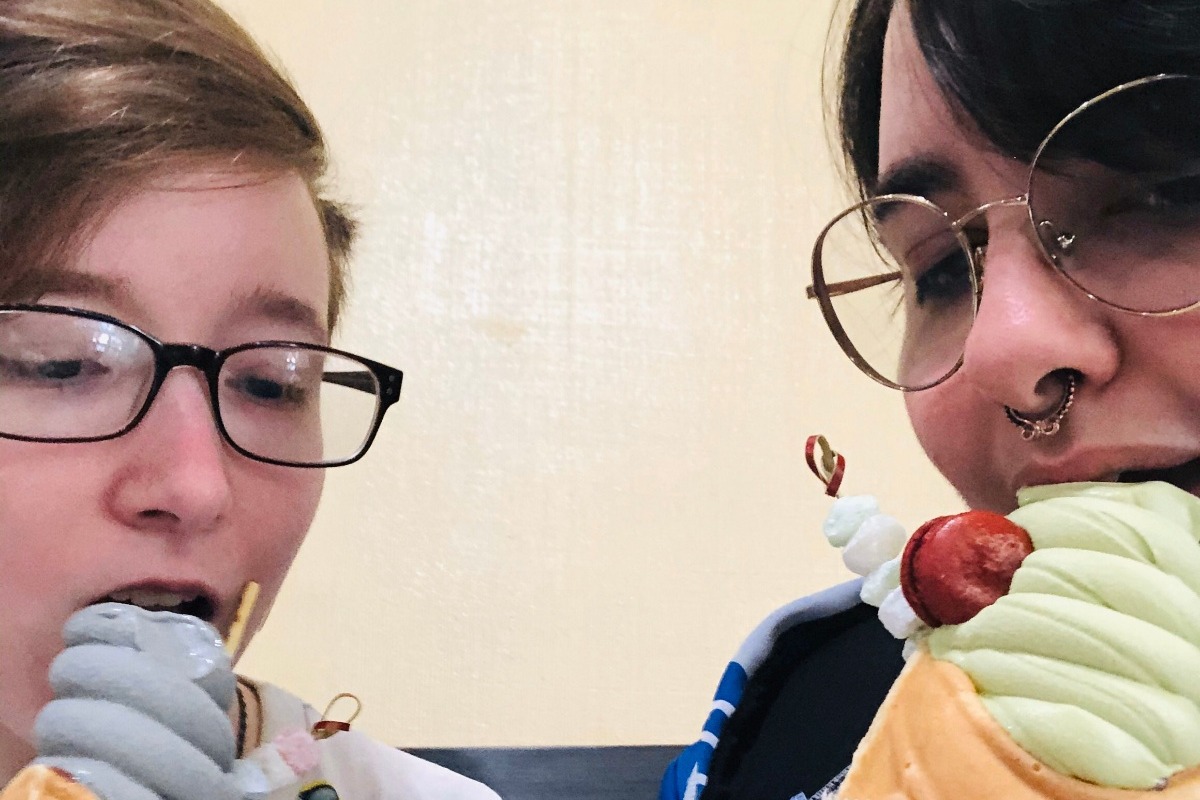 Organizer
#1 fundraising platform

People have raised more money on GoFundMe than anywhere else. Learn more

GoFundMe Guarantee

In the rare case that something isn't right, we will refund your donation. Learn more

Expert advice, 24/7

Contact us with your questions and we'll answer, day or night. Learn more