Super Hero's UNITE for Mark Elam
Mark Christopher Elam has left behind 4 daughters, a young son (who turned 13 the day before his daddy went to heaven) and his wife who was was his childhood sweetheart. 
Amy has not asked for help yet we know she is now burdened with a mortgage, hospital bills and caring for a family on her own.   Amy has always helped support the family by taking care of children in their home while being able to be a 'stay at home mom' for her own clan. 
Let's push one more time to see what we can come up with to help her in this time of sorrow... to take a little pressure off of her so that she can meet the needs of her children emotionally, spiritually and physically. 
All of a sudden she finds herself doing everything.  If you want to be one of those to help - and not sure how you can click this link! 
Thanks for sharing! 
____________________________________________________
VISITATION is today, Saturday 4:30pm-7:00pm at the Vineyard Community Church in Franklin. Funeral services will start at 7:00pm. 
Come and share your stories with each other, support the family .. and celebrate a life well lived. 
___________________________________________________________
AS HEAVEN REJOICES as Mark Christopher Elam entered it's pearly white gates on Tuesday morning, we that are left behind mourn our great loss!  
Mark was taken way too soon, yet his impact and reach was far and wide!  He is well loved by his friends, community and most assuredly his family! 
Thank you to all who has given in this time!!  Prayers, a hot meal, monetary gifts, a phone call and or email.  Every act of kindness is appreciated and does not go unnoticed!   We are thankful for all of you that have gathered around the "ELAM CLAN" to mourn and celebrate the life of our beloved Mark.   We are thankful for the stories and laughs shared, hands held and just 'being' their for each of us.  (Mark Elam = ME)   "As for ME and my household we will serve the Lord" Joshua 24:15May Mark's life do one thing, point you in the direction of a good and loving God.  Whom we find our hope is thru Christ Jesus! _____________________________________________________________________________________Super HERO!
 Mark Elam as a child was always dressed as a super hero with his underwear on the outside of his pants, a towel wrapped around his neck and taking RISKS.
He grew up to be a
SUPER HERO  to many
!  Always doing what he could to meet others needs regardless if it was just a laugh, a ride, a few bucks or a listening ear.  "BIG HEARTED", "HECK OF A GUY".. "love you to the moon and back".  MARK ELAM IS loved by his friends, family and community.    
Mark was recently diagnosed with terminal cancer and is currently in the hospital faced with the greatest battle for life.  Mark has undergone several surgeries up to this point and now it's the "waiting on miracles!"   
He is the father and S
UPER HERO
to 5 children and married to his life long sweetheart.  They have been gathered around his bed for days on end not wanting to leave their super hero!   
As always illness takes it's toll in many areas: financially, emotionally, physically and spiritually!    We all know and understand these burdens.
OUR DESIRE IS FOR the ELAM'S to have PEACE of MIND
... For Mark and Amy to have peace of mind for their family in this time.. Our desire is that their RIGHT NOW needs be met.  ((EVEN WHEN THEY DON'T ASK FOR HELP))
Be a part of our team, a family of people that want to help alleviate any of the  financial burdens so that Mark and his family can concentrate on being together, prayer and healing!   Together, we can UNITE and be a CLAN OF SUPER HEROES and take at least a little burden from the family - letting them see and feel our tangible LOVE! 
 Believe in MIRACLES and a BIG GOD.. and each of us can be someone's Super Hero today!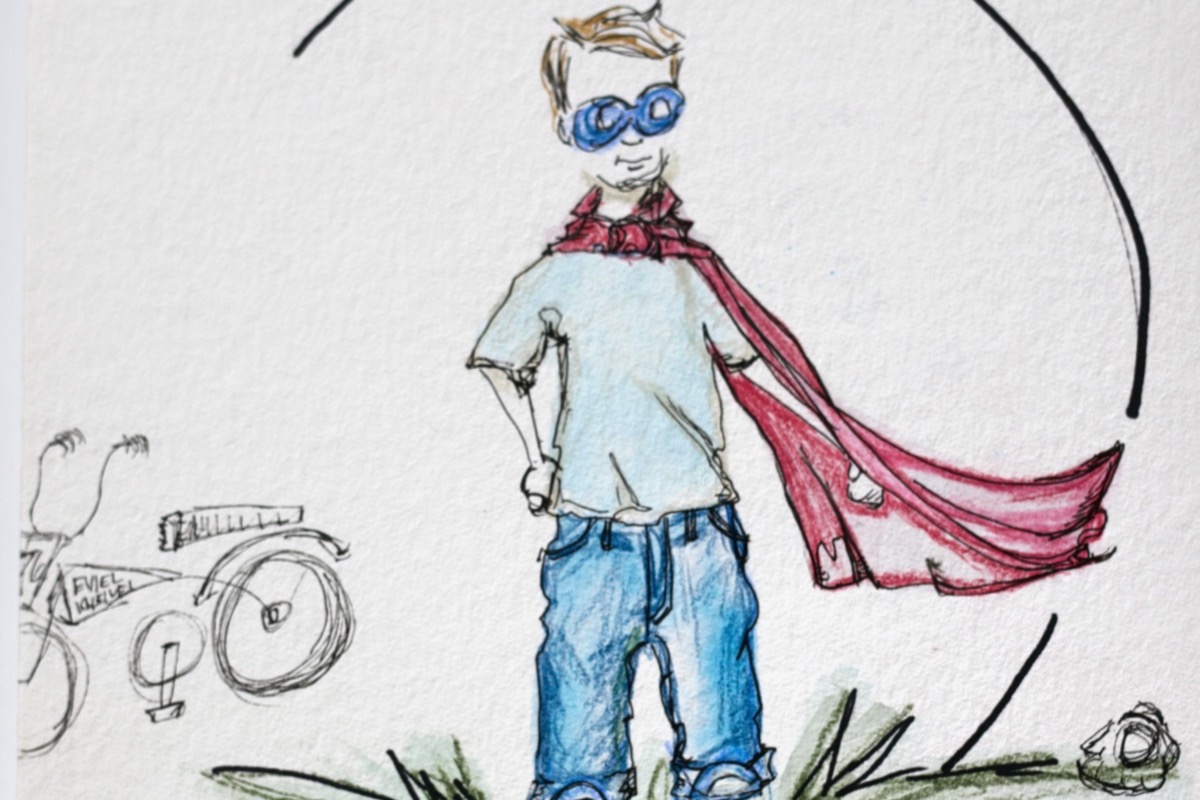 Organizer and beneficiary