Rebuilding Scholars' Home Academy
Support us in helping rebuild Scholars' Home Academy in Nepal and maintain the school's sports program


Julio Sonino and Alfonso Duro are producing the documentary
"Summer of Hope"
   to tell the story of the kids from Scholars' Home Academy, in Kathmandu, Nepal, who traveled  to San Sebastian, Spain, to participate in the Donosti Cup 2018.
However, when they got to Nepal, they realized they could help in a much more impactful way.
They have decided to donate 100% of the revenue the documentary will generate to the Scholars' Home Academy to help repair a building in the school that was deemed unusable since the earthquake of 2015 and also help support Gol y Gol in maintaining the sports program they kick started at Scholars' Home Academy in 2017.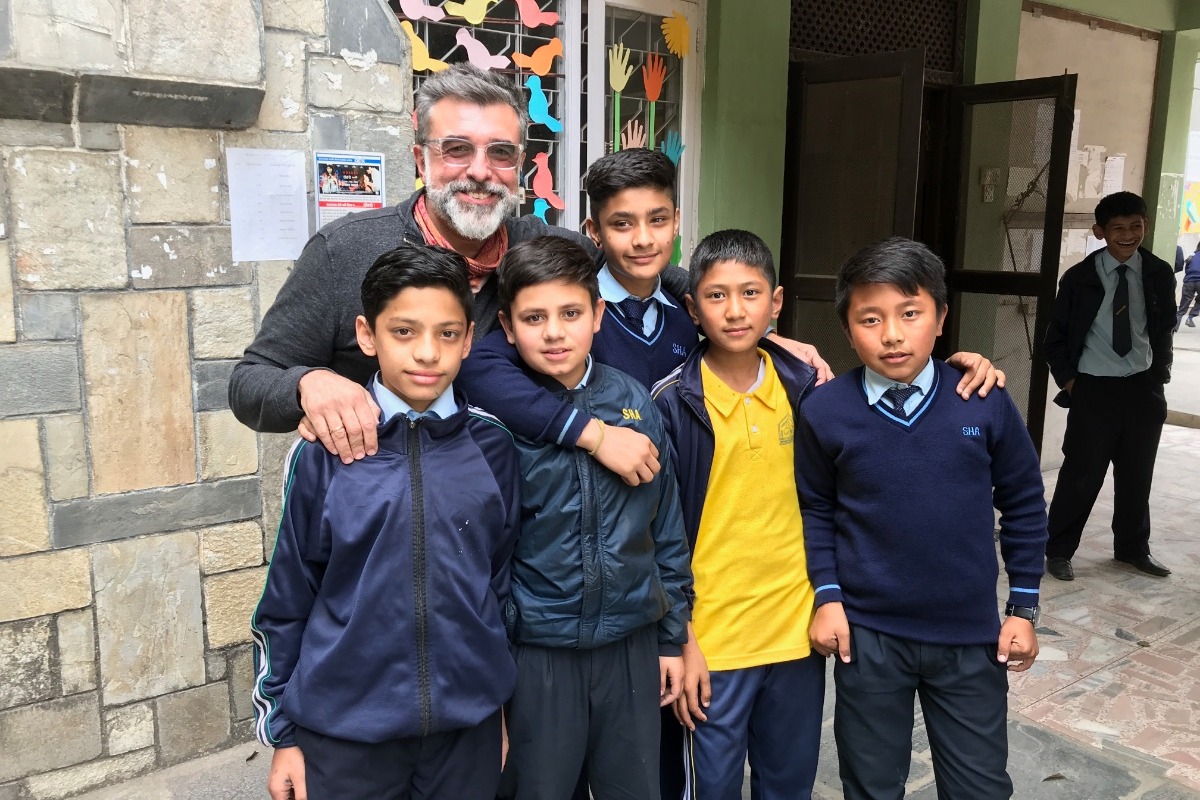 With that goal in mind, they have started this fundraising campaign  and are asking for your collaboration.
Every little bit helps, so please consider donating, sharing this video with your networks, and raising awareness for this campaign to help Scholars' Home Academy get rebuilt and maintain their sports program, so that the students can enjoy a worry-free education and the younger generations may one day also have the chance to travel to San Sebastian and compete in the Donosti Cup.
They now ask you to join us and support this wonderful project. Any little bit of help will go a long way, so please help by sharing this message, promoting this initiative, getting people motivated to donate, and getting yourselves involved in the Summer of Hope project.
Just get in touch and ask us how you can help!

What is the documentary "Summer of Hope"?



For the full story behind the documentary visit:
www.summer-of-hope.org
This is a
100% non-profit endeavor
.
We have bootstrapped most of the production process, working with friends from the industry we know and trust, but who are also brilliant at what they do. We intend to release the documentary in the Film Festival circuit starting the fall of 2019 and will also be looking for distribution partnerships in the US, Europe and LATAM.
Whatever the documentary actually generates in terms of revenue once it is released, will be donated to Scholars' Home Academy of Nepal for the same purposes as this fundraising campaign.
For more information, please visit our:Website
:
www.summer-of-hope.org
YouTube
Channel
: 
https://goo.gl/cAC5eb
And follow us on Social Media:Instagram
: @summerofhopeorg
Twitter
: @summerofhopeorg
Facebook
: @summerofhopeorg
Make sure you get in touch with us if you want to learn more about this exciting project and get involved.
All help is welcomed!

Namaste!
Organizer
Aquillian Peaks
Organizer
Hoboken, NJ