Summer Study at Meadowmount
Help me spend the summer studying with one of the best cello professors in the world, Hans Jorgen Jensen!

My name is Alex Pualani and I am a cellist/teacher, husband, and father of two, living and working in the Yakima Valley.  Besides being a father, teaching and performing music is the best job in the world. Everyday I get to touch the lives of close to 100 students; helping them to discover their own voices, creativity, grit, and so much more.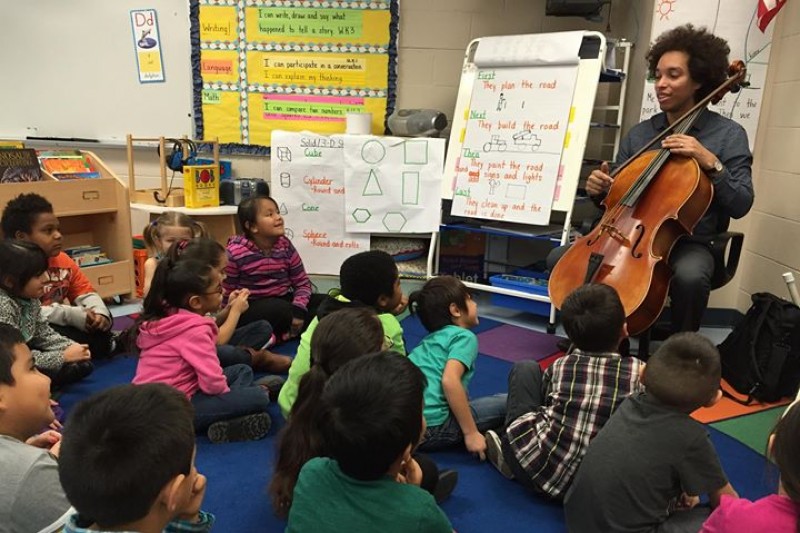 I try to model a growth mindset for my students; no matter your level, there is always room for improvement. I am constantly on the look out for new pedagogy books to read, new methods to try, and new ideas to implement.
My classroom is a place for exploration, experimentation, and risk taking. 

If you would like to learn more about what I do and where I came from, please check out
this blog post
 I wrote for the YAMA Blog.

Why Meadowmount?

In my quest to become the best teacher I can be, I contacted
Hans Jorgen Jensen at the Bienen School of Music at Northwestern University
, and asked for his advice and availability for the summer. His response... I'll be at Meadowmount this summer.  
Being at
Meadowmount
 will allow me to focus on my own instrument and playing. Five hours of uninterrupted practice a day is an impossibilty in my life and I plan on taking advantage of every one of them. My goals are to improve my musicianship, to absorb and document new teaching and practice strategies, to learn from the other musicians, and to bring back all of my experiences to benefit my students.

What is Meadowmount?



Meadomount is an intense, 7-week program for string players located in the Adirondack Mountains of north-east New York . It counts Yo-Yo Ma, Itzak Pearlman, Joshua Bell, and more as alumni. Students at Meadowmount practice a minimum of 5 hours a day, participate in masterclasses and clinics taught by some of the best musicians and teachers in the world, play chamber music and more.
I got in!
After months of practicing, 10 hours of recording, and months of waiting, I recieved my acceptance letter and confirmation that I received my first choice of teacher: Hans.
The Cost
Tuition is $6800 and I must cover my own airfare.
Where can you find out more...


You can find out more about Yakima Music en Accion (YAMA) where I serve as a teaching artist at 
YAMAmusic.org
You can find out more about me at
alexander-pualani.com
Organizer
Alex Pualani
Organizer
Selah, WA