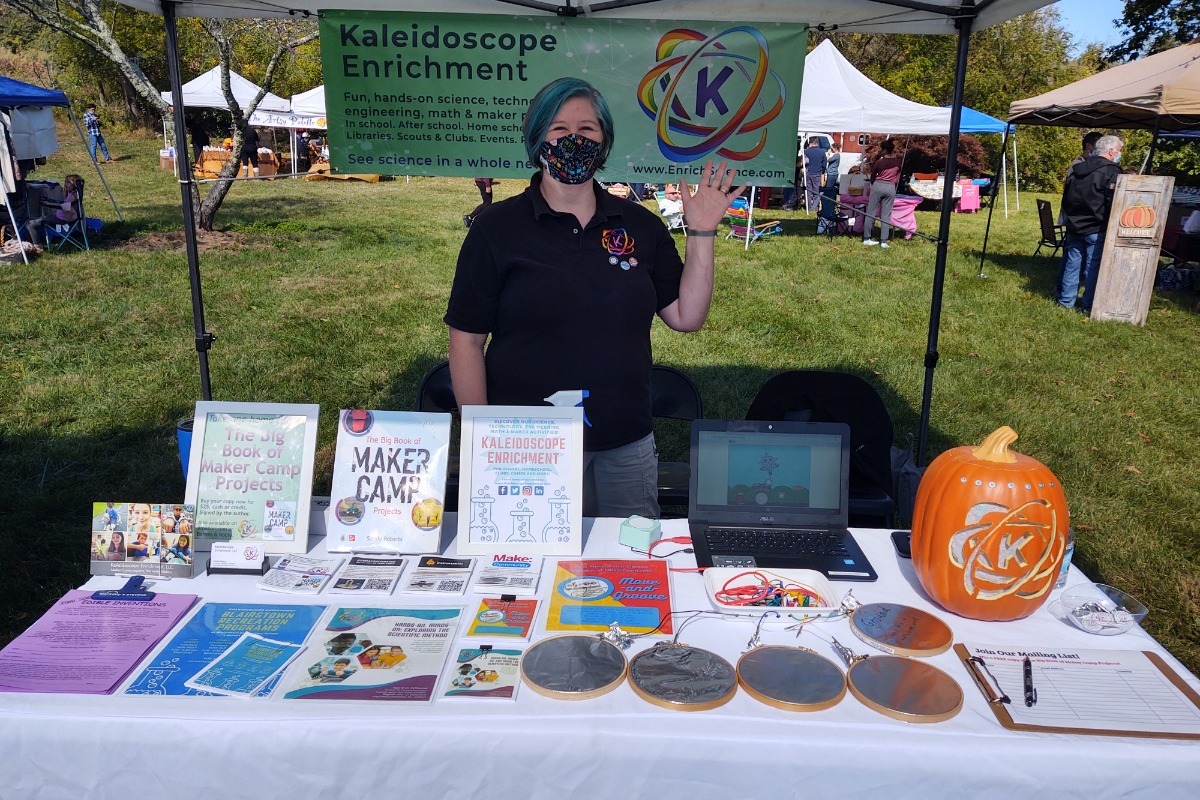 For ten summers, Kaleidoscope Enrichment has provided free and low-cost science, technology, engineering, craft, and maker programs for kids throughout Warren County NJ. At Farmers Markets, the community pool, local events, community centers, and libraries, we've brought hands-on activities that encourage children to invent and create. This year, we need that connection more than ever.

Our mission is to bring the learning to where the kids are. We encourage them to explore science and innovate with technology in places where they're relaxed with friends and having fun already. Whenever possible, we don't ask families to pay for our activities, because we want every child to feel included. Through our Summer of Science, hundreds of children will grow their knowledge and feed their curiosity.

Please support our Summer of Science 2021 fundraiser. Every dollar will be used to support free STEAM activities for our community. The money will be used for craft and educational materials, promotional items, table fees, insurance, travel expenses, and my time.

Upcoming programs will be held at:

Blairstown Farmers Market
Warren County Farmers Market
Washington Borough Farmers' Market
Monroe Street Farmers Market
Belvidere Community Pool
The Community Center at Belvidere

More locations will be added. If you have an upcoming event and would like free STEM or Maker activities, please use our contact form at http://www. KaleidoscopeEnrichment.com .


Organizer
Sandra Roberts
Organizer
Blairstown, NJ