Scholarships for Black Yogis to Learn Kamili Yoga™
INTRODUCTION

I am Eternity Philops (she/they/Mx.), founder of Kamili Yoga™. I am a Black queer certified Yoga teacher who has taught hundreds of students through a wide assortment of community classes, university courses, private sessions, and wellness retreats.

As a Black U.S. American, I am one of countless descendants of a stolen and enslaved people who often wonders about their ties to the Motherland. I wanted to connect to the expansive diversity of my African ancestry through a yogic framework. I wanted to deepen union with my Self through a multifaceted, Pan-African lens. This is what led to the creation of Kamili Yoga™.


WHAT IS KAMILI YOGA™ ?

Kamili Yoga™ is a modern Pan-African system for Black holistic wellness. From the Swahili word for "complete" and the Sanskrit word for "union," Kamili Yoga™ is born from the need for more systems of Yoga that specifically center and celebrate Black and indigenous African identity. Kamili Yoga™ is rooted in the exploration of Pan-African traditions and peoples, from the African ancestors of the continent to the Black descendants dispersed around the world.

Kamili Yoga™ is a contemporary system of the 21st century, yet an authentic system of Yoga nonetheless. Its structure consists of three core tenets:

- Nguzo Tatu (Three Pillars)
- Ibada Kamili (The Complete Ritual)
- Elimu Na Hekima (Education and Wisdom)

Its purpose is to connect Black practitioners to their African roots and educate non-Black practitioners on African knowledge. Kamili Yoga™ is a physical, emotional, mental, and spiritual exploration of cultures, traditions, and histories of a globally oppressed peoples who have continued to thrive despite the inhumane circumstances thrust upon them.

Kamili Yoga™ is my answer to numerous needs. The need for more culturally diverse Yoga systems. The need for more Yoga systems that de-center Whiteness. And the need for more Yoga systems that recognize the beautiful depths of Black and African being.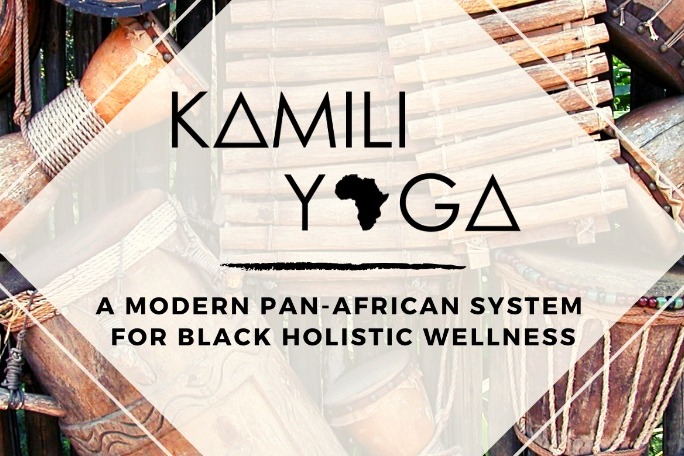 CAMPAIGN PURPOSE

Kamili Yoga™ is more than a mere job or project. It is my Spirit-led purpose and passion. My goal  is to teach and spread Kamili Yoga™ to as many Black and indigenous African yogis as I can before I leave this life.

And I would love your support to make that happen!

I have created the Kamili Yoga™ Student App, a mobile self-guided learning center to teach to the core tenets of the Kamili Yoga™ system in a direct, accessible way. Through the app, students will be able to not only learn the tenets of Kamili Yoga™, but also how to make Kamili Yoga™ a sacred part of their everyday life. Students will learn how to come into deeper union with all dimensions of Self, with others in their communities, and with Spirit on their personal faith journey, all through the empowering lens of Pan-African cultures and histories. I am valuing a discounted lifetime membership to this app at $300 USD.  

This is where you can help as a donor!


HOW FUNDS WILL BE USED

I want to give away a minimum of 100 scholarships (hopefully far more!) to yogis in Black and indigenous African communities around the world to learn Kamili Yoga™. To this end, the campaign goal begins at $30,000. 

So for every $300 raised, I will give away one lifetime membership to the Kamili Yoga™ student app. That means for every $300 raised, one more Black yogi will be gifted lifetime access for FREE!

SCHOLARSHIP PROCESS 

An application will be set up for Black-identified yogis to apply for a scholarship to the course. Starting January 2021, scholarships will be randomly selected from the pool once a month. The amount of funds raised the month prior will determine how many scholarships can be awarded. Scholarships will continue to be given for as long as funds continue to be collected and available!

CAMPAIGN UPDATES

Donors and supporters will get regular updates through GoFundMe on scholarship awards. Information regarding fund income and the number of scholarships given each month will be provided for ethical and transparency purposes.



I hope that you feel led to help me continue this work to serve Black wellness through Yoga. I do not take this call from Spirit lightly, and have dedicated my Self to teaching Yoga to Black communities for as long as financially sustainable. With your support, I can keep going and keep teaching, and keep uplifting my people.

Asante, Ase

---
KAMILI YOGA™ WEBSITES

Official Site: http://www.KamiliYoga.com 

Community: http://www.KamiliCollective.com

Student App: http://www.Kamili.Yoga

Facebook: http://Facebook.KamiliYoga.com

Instagram: http://IG.KamiliYoga.com