Stroke Recovery Support for Marquita
June 9, 2022, started as a typical day. Mental health therapist, travel writer, and content creator Marquita Straus woke up as a healthy 36-year old. Marquita and her two daughters (9 and 5) were exploring Kentucky for a work-related travel campaign. Laughing, singing in the car, and enjoying the warm weather as they headed to a local water park. Little did she know that she was edging closer to the moment that would change her life forever. Within a few short hours, and while at the park with her children, Marquita would suffer from a massive ischemic stroke. 

Loved ones, colleagues, and friends have set up this GoFundMe page to cover the medical expenses, loss of income, rehabilitation time, and relocation costs for Marquita Straus.

First, we want to tell you a bit about Marquita. She is known to be a very independent, adventurous, generous person and a hardworking single mom of 2.  By "day" she is a Perinatal Grief & Trauma therapist, by "night" she is a family travel blogger who focuses on improving travel for families traveling with children on the Autism Spectrum. In between, she runs an RV rental business with her mother, serves on the Board of Directors for a Grief/Death education nonprofit, and is a fierce advocate for change. You could almost always find Marquita traveling, exploring, working, or tending to the needs of her community and children. Unfortunately, her speech, cognition, and mobility are significantly impacted due to her stroke; this will affect Marquita's ability to partake in the things that she enjoys, but the effects of the stroke have also impacted how she will acquire income and stability for her and her two girls. 

What Happened

On the day of the stroke, Marquita was rushed to a local Kentucky hospital after her courageous daughter, Roo noticed something was very wrong with her Mom and began screaming for help at the waterpark. Her daughter's pleas for help got the attention of an off-duty EMT and his fiancé, who was a nurse. They called 911, treated Marquita with so much kindness, and consoled her girls as she was rushed to the hospital.


Once at the hospital, the doctors quickly determined that her needs would be best met at the University of Kentucky Hospital's Stroke Center. She was then airlifted to Lexington for emergency surgery to remove not 1 but 2 clots from her brain.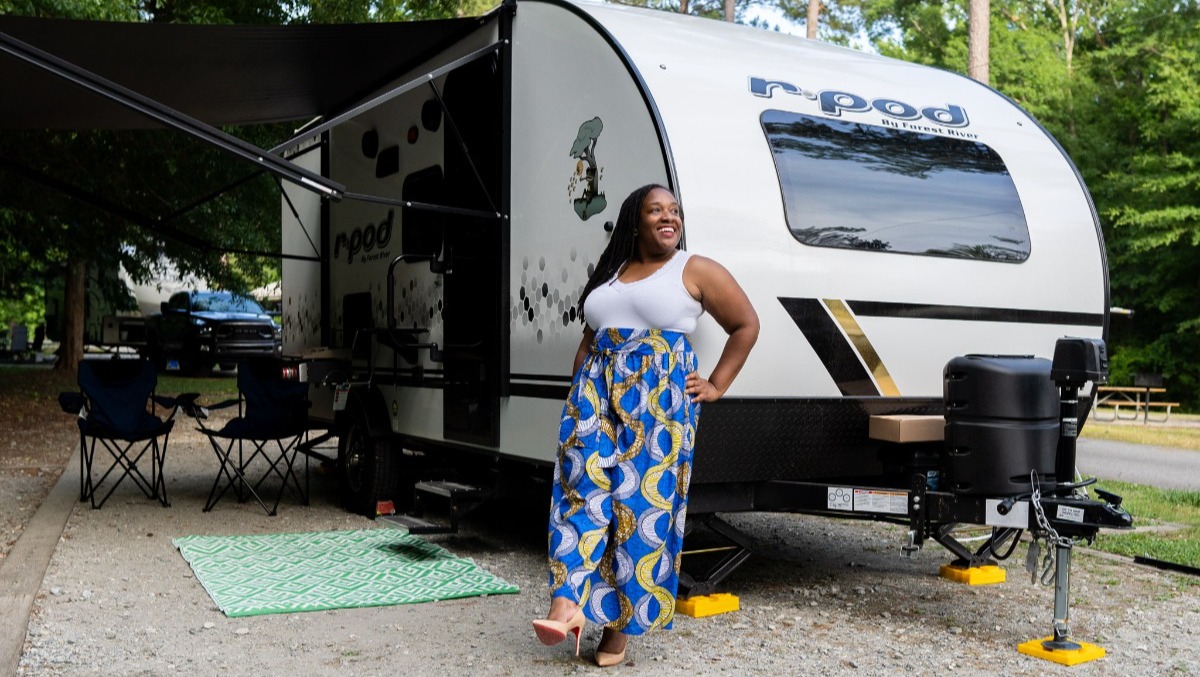 As an Air Force veteran and entrepreneur, Marquita relies on the Seattle VA for her insurance/healthcare, but because she was out of state a lot of her medical expenses will not be covered. 
As early as this week, medical bills are beginning to pour in. They are estimated to reach tens of thousands of dollars. Therefore, we are asking for assistance in covering the accumulated costs between the ambulance, care at the local hospital, the emergency airlift, surgery, and treatment at the regional hospital.

Marquita spent her first few days post-op in ICU and then went to a step down Acute Care Unit. She is currently in a rehabilitation center in Kentucky, learning how to use her left side again, gaining the strength to talk, walk and take care of her daily needs. Once discharged, She will also need surgery to correct a discovered heart defect, further monitoring for a clot that remains in her right femoral vein, and intensive therapy (physical, speech, occupational) to improve her quality of life. 

Medical equipment: assistive devices (wheelchair/ walker, handicap accessible bathing and mobility aids)

Marquita is not a resident of Kentucky but Seattle, WA; we are asking for donations to help her to move her RV from Seattle to Atlanta ($5,600) so that when she is discharged from the rehabilitation facility, she can continue her healing journey with her children and have continuous care with the support of her mother in Atlanta. 

We know that life happens fast and tragic; unexpected moments can happen to any of us. If you pray, please pray. If you manifest, please manifest, We ask you to send Marquita good thoughts and energy everyday. Share Marquita's story across as many platforms as you have available.

And if you are able, please donate for Marquita's medical bills, moving expenses and rehabilitation. Any help would be greatly appreciated to ease some of the stress of this time.
tps://youtu.be/5E-C167BwDY