Steve's StraysUnited Funds For Care
For the past several days rescuers from all over have come together to help a special family. This family wasn't looking for help and never asked for a single thing. The 'rescue community' approached them. This family consists of an older gentleman named Steve and his 10 traveling dog companions. It is obvious he has been through some things in his life, but the love for his little family is abundantly clear. He could've easily left them or dumped them in a shelter like others have done, but he chose to do whatever it takes to keep them together. He has been traveling from California to get to a friends home in Indianapolis, Indiana. But, they're not traveling by air or car or truck. Steve only has a bicycle and a wagon type cart to move his fur family. He has peddled almost 2000 miles already faithfully pulling his family behind him. He has gone without to insure they eat and get what they need first. There have been a few people who don't agree with what we're doing. They think we should 'convince' him to surrender them all. Those that have the misconception that rescue is about tearing families like this apart need to step back and look at the big picture. No two situations are ever going to be the same and you have to act accordingly. Rescues are already overwhelmed everywhere. Removing these animals from their guardian, a guardian who obviously loves them more than anything and who is willing to give up things for himself in order for them to have what they need, would not only negatively affect them but this man as well. He is their whole life and they are his. Not every situation in 'rescue' warrants the automatic removal of the animals. There will also be instances when 'rescue' also means helping guardians to be able to keep their animals. He has agreed to let us help him vaccinate them, get them on heart worm and flea/tick prevention and get them spayed/neutered once settled in Indiana. That is also rescue. He made it to the west Memphis, AR area a few days ago when rescuers saw him and intervened. Actually Mickey Edrington's daughter Alicia initially spotted him and phoned her mom at work. Mickey told her to approach with caution offering food and water. She couldn't drive away without a plan being placed in motion and that's where this whirlwind of amazing friends, rescue members and strangers made a miracle happen. Mickey and a few other rescuers arranged for them all to stay in a hotel there for a few days. Others have donated dog food and other supplies for him and the dogs. Steve is going into a outreach program with an awesome woman named Angela. This program will help him to get a job and back on his feet and find him affordable housing as well. They also help with spay and neuter and so much more! He now has a future. I know this is the best possible outcome for this family. Steve and his 10 beloved dogs will need the following funds:
1. Vet bills covered for all dogs spays/neuters and vaccinations, flea/tick meds and heartworm meds too;
2. Dogs need lots of dog food, and enought dog food bowls and water bowls for their ongoing care while Steve gets settled;
3. Food and clothing for Steve;
4. Daily hotel room costs; 
5. A new home or trailer home with a land lot space;
6. Other living expenses and misc home and dog supplies
Thank you to everyone who has helped in any way this far to keep this family together!!!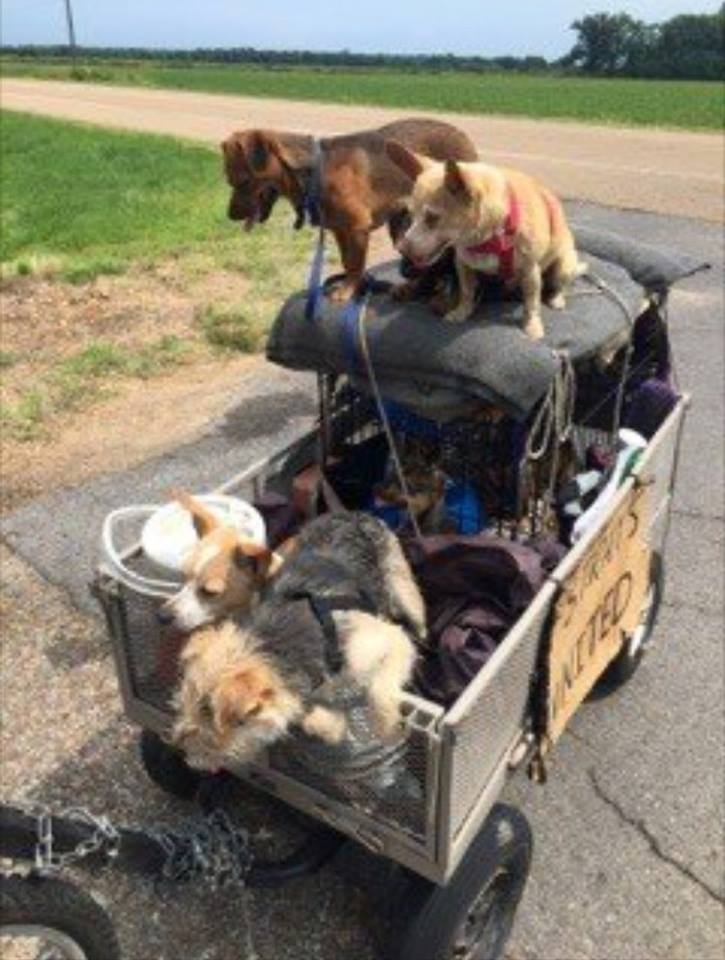 Organizer and beneficiary
Mickey Edrington 
Organizer
Indianapolis, IN