Storm Lake Police K-9 Unit
After the absence of a Police K9 Unit for several years the Storm Lake Iowa Police Department initiated a fund drive to acquire and maintain new full service police dog for the department.  
 The SLPD had utilized full service police dogs for over two decades. 
The dogs have become an integral part of the department's response protocols.
Not having a police dog for the past several years has created a void in our operations as the animals have repeatedly proven their value and effectiveness in building searches, drug detection, suspect apprehensions, crowd control and the recovery of lost children and adults.
In addition, the K9 Units are very popular public relations tools for children and adults alike.
The SLPD K9 Unit is operated outside of the normal operational budget for the department. 
The purchase, training and maintenance of the K9 has always been funded via the use of seized criminal assets and the generous donations of businesses and citizens in and around Storm Lake Iowa.
The SLPD raised enough money through donations to purchase K-9 Ozzy in the spring of 2019.  The SLPD continues to accept donations to the K9 Program to pay for equipment, upkeep and training.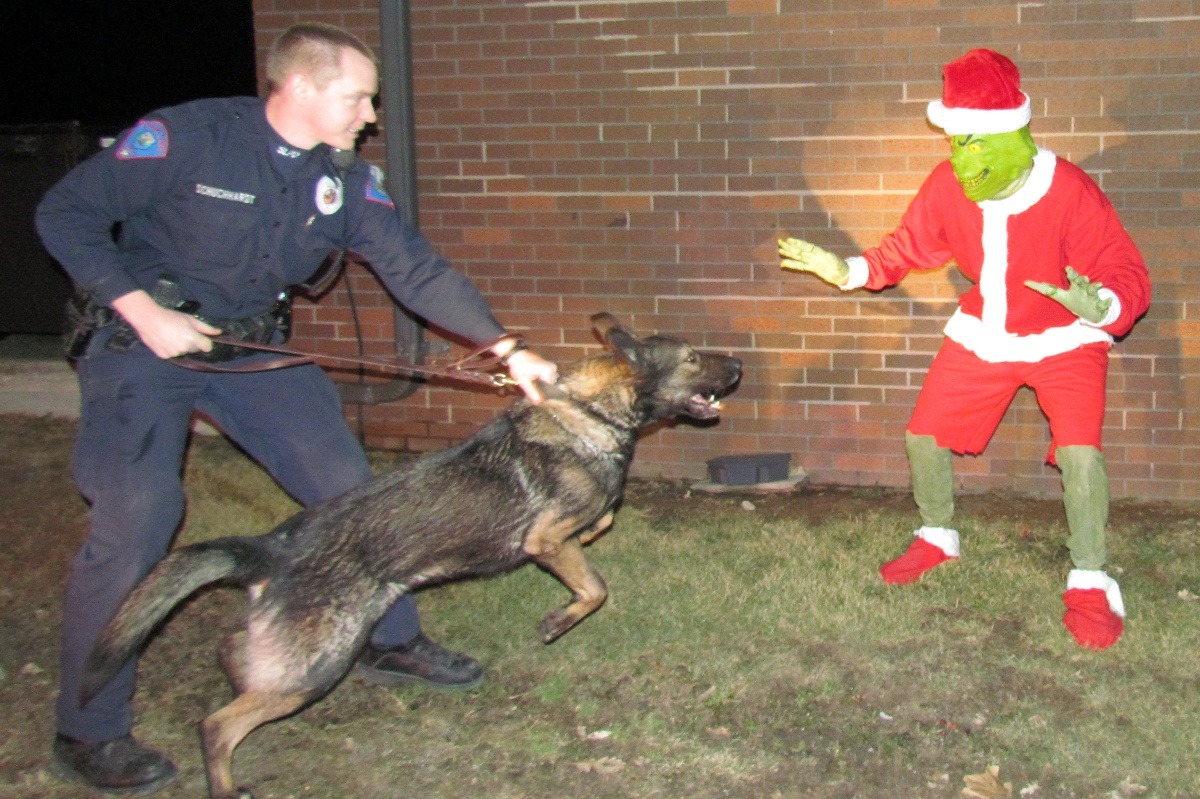 Anyone wishing to contribute to the program is asked to donate to the Go Fund Me page or forward their donations to the Storm Lake Police Department K9 Program at 401 East Milwaukee Avenue, Storm Lake, IA 50588.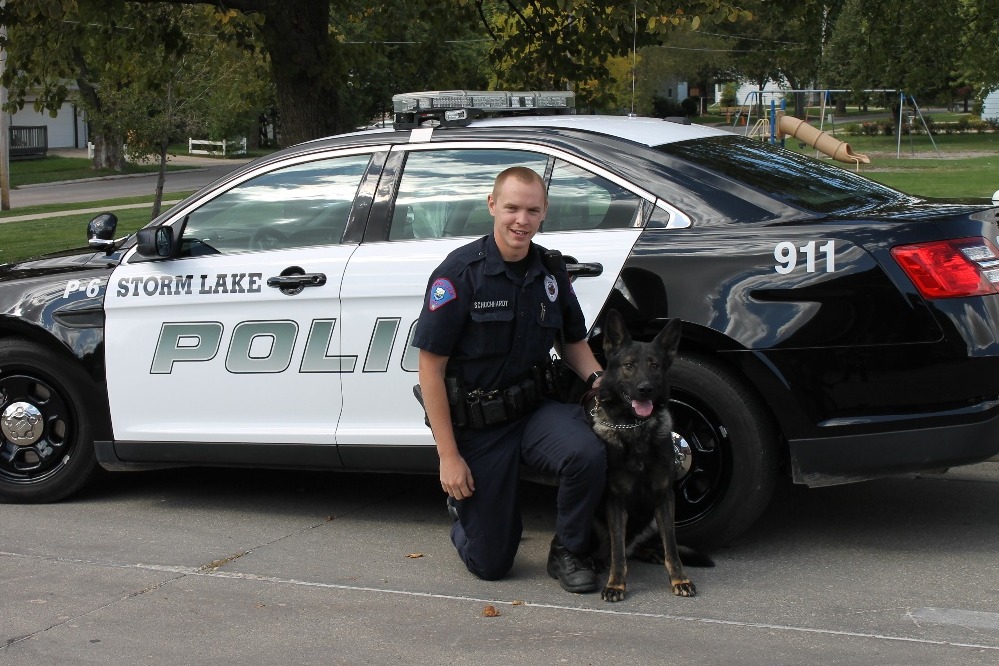 Ryleigh Schultz Jason Feather