Steve Henke Memorial Fund
Steve Henke was loved by everyone he met. He was the friendliest, kindest, smartest, and most compassionate person many of us had the pleasure of knowing. On August 6th, 2018, at age 27, Steve passed away due to complications from a muscle deterioration disease. 
I've created this donation page for two reasons: To provide assistance and support to the Henke family with anything they might need, now and in the future, as well as to provide memorial t-shirts with Steve's initials to those that would like them
(more info below)
.
All donations will go directly to the Henke family.
Remember to spread his joy of life to everyone you meet. To share your memories of him. To laugh uncontrollably like he did. To not take anything too seriously. To treat everyone you meet with genuine kindness. That is how he treated everyone. 
He was a true friend.
Obituary:
https://www.pfh-co.com/notices/DrSteven-Henke
______________________________________________________________________________
T-Shirt Information:
We all know how much Steve loved his American wardrobe, which is why we have decided to celebrate his life by wearing American t-shirts in his memory.
If you would like to order a custom t-shirt
(pictured above),
 there are a few details and requirements that I need from you:
1.  A minimum donation of $25
(covers t-shirt/shipping)


2.  Within your donation message, please write "USA Shirt, size" 
(example: "USA Shirt, Medium") - (shirt sizes are standard unisex)


3.  If you need your shirt shipped, please send me an email upon donation with your current address and phone number.

My contact information:
[email redacted]

I would like to have all orders made before 8/27/2018. I will send updates and reminders via GoFundMe and Facebook.
If you have any questions or comments, please feel free to contact me directly. 
______________________________________________________________________________
Here are a few photos of the memorial t-shirts in action for the 200 mile Ragnar Relay race that our team ran in Steve's honor.
(pictured below)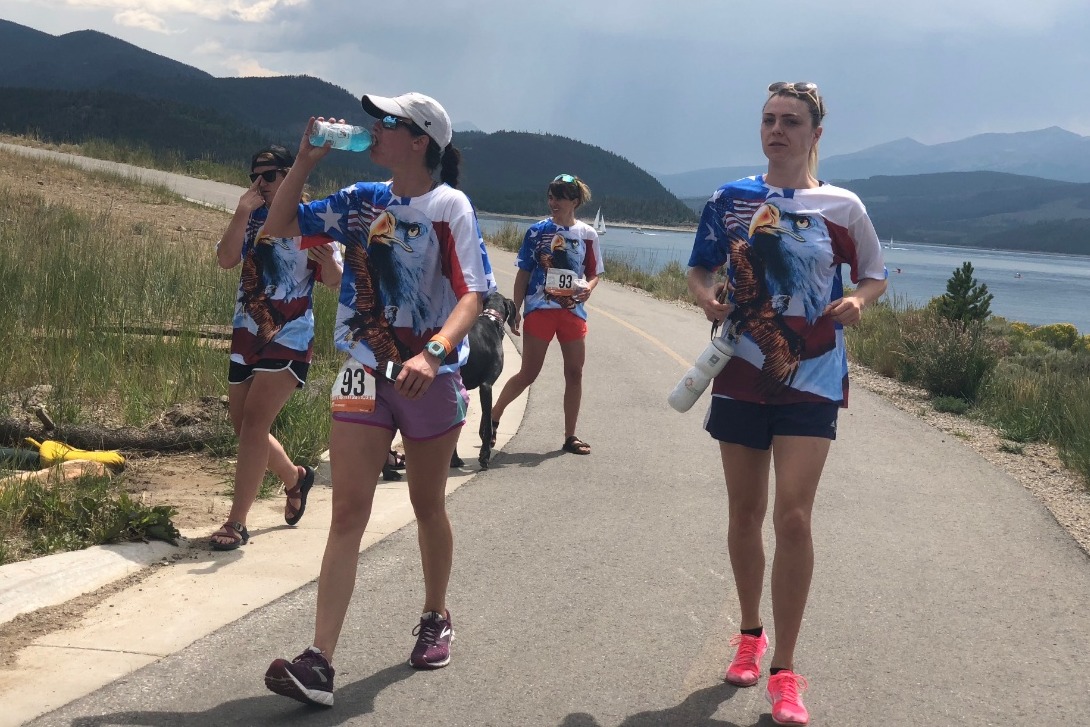 Organizer