Family is the story of our lives.  Please dont let this families story end.  Donate to this cause and please share on Facebook and Go Fund Me to help spread the word.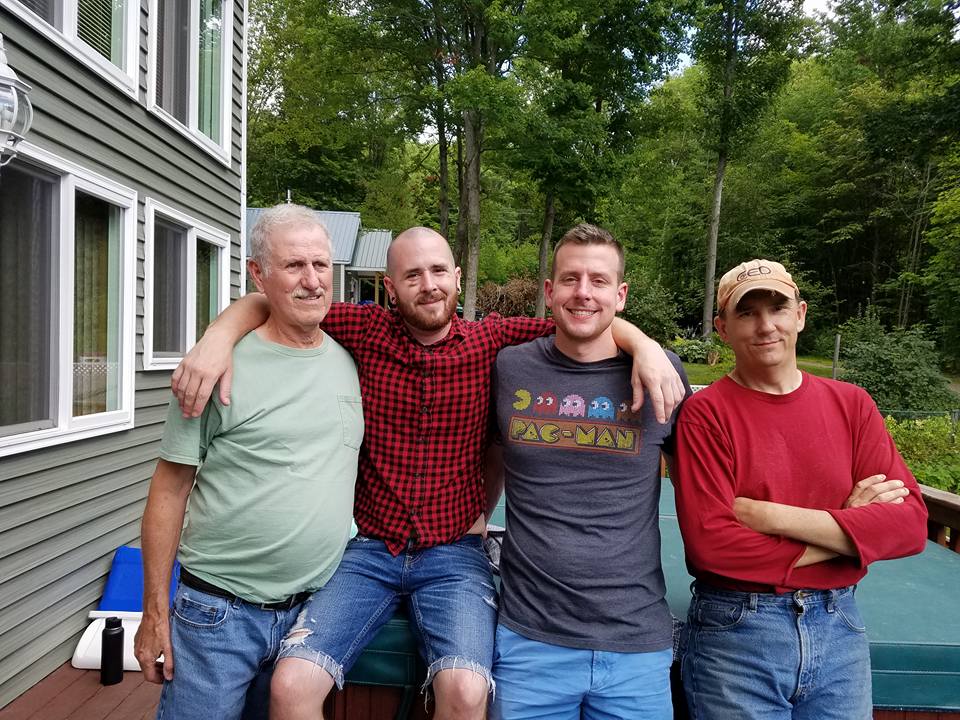 Stand by Steve! Steve Cote has given everything he has to everyone else his entire life and now we are looking for people to give a little back in return.  He is battling  life threatening medical conditions and needs your help! 
Steve took care of his elderly grandmother for 6 years and eventually gave up his career to ensure that she was getting the care that she needed.  Steve dedicated his life to making sure she had the best care possible until she sadly passed away in 2008.
In late 2008 Steve and his wife Teresa moved to Northern New Hampshire to build the life that they had dreamed of living.   Unfortunately, in early 2009 they were thrown another misfortune and Teresa was diagnosed with cancer.  Steve stood by her side through the entire journey, until she entered remission in the spring of 2010.  Due to their experiences, Steve and Teresa are huge supporters of Relay for Life and other cancer organizations.
Steve now lives a quiet life with Teresa and their 3 dogs; living his dream of owning his own wood shop in northern New Hampshire.  Owning his own business has allowed Steve to live life on his own terms and help a lot of people in the area.  He donates a lot of his time and wood work to organizations in the area in which he lives.  Unfortunately the downfall to owning his own business is that he does not have medical insurance.
Recently Steve became ill and was transported to a local hospital.  His condition was worse than that hospital could handle and he was transported to Dartmouth Hitchcock Hospital to get the care that he needs.  Steve has undergone a lot of testing and is now receiving dialysis treatments.  He also received multiple blood transfusions.  And he is looking at potential long term care.  His medical bills are accruing faster than they could have imagined, and he is still in the hospital currently.  Steve has done a lot for the people that are in his life and in his community and now he needs help! His treatments could potentially cost upwards of a few hundred thousand dollars and he does not have medical insurance.  Please stand up and help someone who would do the same for you!
Organizer and beneficiary
Mark Cote
Organizer
Groveton, NH