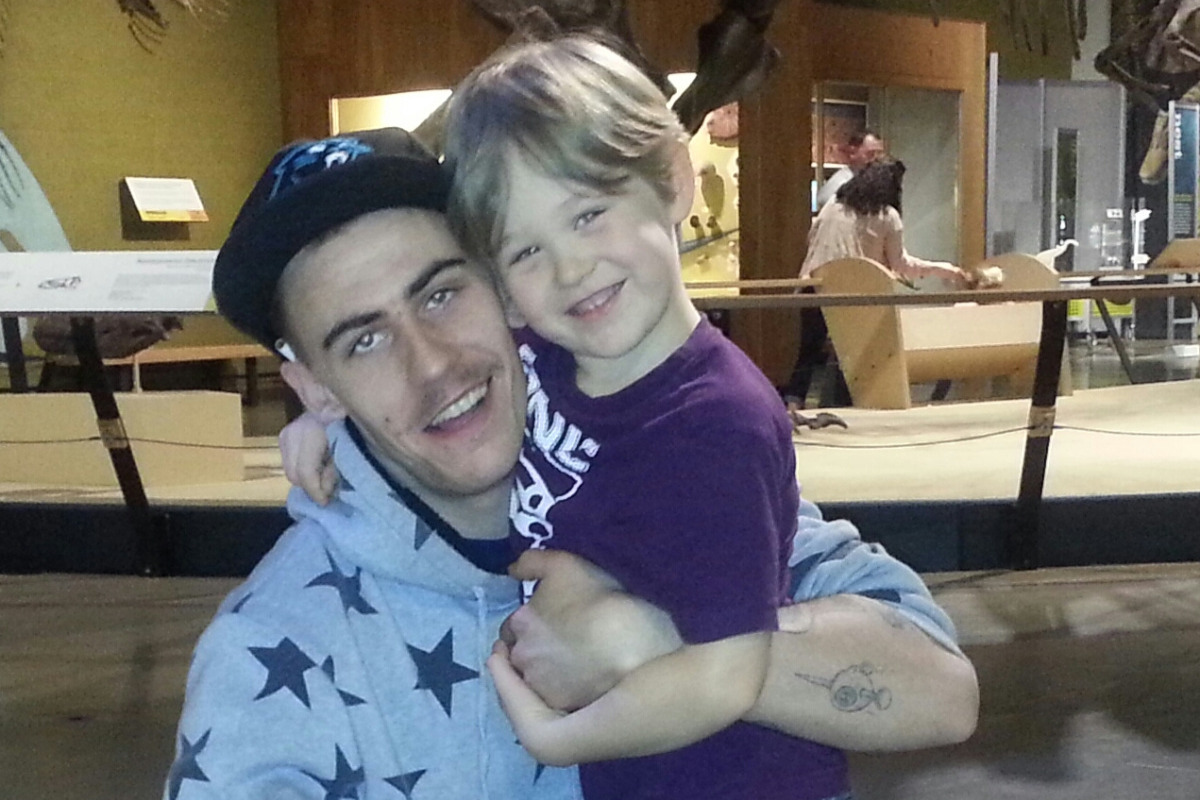 62
4
Stephen Bittikofer Funeral Fund
$4,865
of $6,840 goal
Raised by
61
people in 5 months
My little brother was found not breathing on Wednesday night of February 27th. He has since then been on life support in the ICU.  At 5pm March 2nd he was deemed "brain dead" and they "documented" his time of death to be at that time. But on March 3rd .....tomorrow (Sunday)  we have to let go, we have to  say goodbye...we will hug his warm body for the last time. We have to say ok turn off the breathing machine. I dont know how we will do this. I am dyeing inside. Literally a piece of me....my child hood...my first best friend.
If you know Steve..... he made you laugh. He had this way of intriguing you and making you so interested in what he was saying....like some kind of comedian. He told the best stories and he had the best long term memory.  He had his own lingo and the friends and family around him would start using it. His mom is "lady" his ex girlfriend who became his long time friend is "fish"....her friends still call her that. His and my parents little dog is "skinny". And my son....his only nephew is "G".....I dont know why he called him this...I never asked....but my son loves it. He unintentionally made his own nickname....his own alias "jive". For the first time the other night while he was laying there lifeless...machine breathing for him...I seen a tiny tattoo on the ring finger of his right hand...it was a tiny word written in cursive.....it says "Jive". He was still making me laugh even after he wasn't really there any more.
He made people feel special. He made everyone smile. There wasn't an evil bone in his body. He just wanted to be liked and loved by everyone so badly......and he never knew how special he was.
My parents do not have a spare extra  dollar to bury him or cremate him. We do not have any idea of how we are going to afford this. Its so painful for me to ask for help like this. I dont ask for help...with anything. I am dying even more inside asking for financial help like this. I think a funeral and burial/cremation is around 3000. Anything will help. And if you don't have an extra dollar its ok. Please just share this.
Thank you,
Nicole
http://buschfuneral.tributes.com/obituary/show/Stephen-J.-Bittikofer-106906057
***Update Tuesday 8pm 3 3/5/19 ****
Dear Family and Friends,
We met with the funeral home today and my initial estimate for the cost of a funeral was a great underestimate.
For a basic funeral for Steve the total cost is $6840.20, so I am increasing the fundraiser goal to this amount.
We appreciate every dollar that has been donated, it is a tremendous help. I thought it would be worth a shot to update the fundraiser goal to what we truly need, in hopes that there are some family and friends who have not yet donated. Every dollar helps.
As of right now we have a definite set date for his service.
Sunday March 10th
Tentatively between the hours of 1pm-4pm. We are working on his obituary and will post it as soon as possible; it will include the exact times, and service details.
Thank you,
Nicole
*************************************
+ Read More