Status Coup—The People's Journalism
Despite major YouTube suppression and other obstacles that are thrown our way, Status Coup is STILL going four years later. We've continued covering important stories ON THE GROUND that the corporate media COVERS UP. We have also expanded—with shows hosted by independent journalists and commentators Tina-Desiree Berg, Louis DeAngelis, Ron Placone, Kim Brown, and Steve Grumbine.
Straight up: unlike most other independent outlets, we don't exclusively sit in a studio. And our costs are ADDING UP. Between the costs for travel (average reporting trip costs $2,000-4,000 depending on where and how long), equipment, paying freelancers, and our monthly fixed costs, we are breaking even. For some months, we've been losing money. Your support helps us continue to cover our costs and hopefully keep growing and expanding. In 2021 and 2022—on a shoestring budget— we've been able to travel to cover:
-2022 Midterm Election Coverage (Pennsylvania)
-Economic Hunger Games reporting trip through 3 states focused on inflation, homelessness, evictions, and awful housing conditions (Pennsylvania, Ohio, West Virginia)
-Jackson Water Crisis (Jackson, Mississippi)
- Amazon Labor Union's historic union victory and ongoing campaign (NYC and Albany, NY)
-Both of Nina Turner's congressional elections (Cleveland, OH)
- Ron DeSantis' Culture War, the "Don't Say Gay" bill, and affordable housing crisis (Florida)
-Strippers unionization campaign (Los Angeles, CA)
-Uvalde School massacre (Uvalde, TX)
-War in Ukraine
-Historic footage from the January 6th Capitol insurrection (Washington D.C)
-The Other Pandemic reporting tour through 3 states focused on working people's economic pain during the pandemic, homelessness, and evictions (Pennsylvania, Ohio, Kentucky, West Virginia)
-John Deere workers' strikes (Iowa, Illinois)
-Starbucks historic union campaign, Mercy Hospital workers' strike, India Walton Mayoral election (Buffalo, NY)
-Flint water crisis and cover-up (Flint, Michigan). Our ON-THE-GROUND reporting included breaking MAJOR investigative stories in The Guardian and The Intercept.
-Proud Boys rally, wildfires' destruction (Portland, Oregon; California)
-Protests to free human rights lawyer Steven Donziger (NYC)
-Protests to free Julian Assange (NYC)
And here is our PROGRESSIVE INDEPENDENT programming lineup during the week!
** Note - this GoFundMe has been running since 2018 - the funds we've raised have gone toward reporting trips, equipment, and other costs of Status Coup. As with any small indie startup, it's constantly shocking what it really takes to run a business and make a difference. We need to raise more funds ***NOW*** (we're being really open with you) as our funds are dismal this month, and we're missing the mark in this period of change and growth.
We have substantial costs to cover related to:
* Hiring freelance help
* Marketing
* Maintaining our text alerts list
* Broadcasting and equipment costs
* Hiring photojournalists
* Additional reporting resources
Please head on over to that donate button and support us at any amount you're comfortable with. We're incredibly grateful and couldn't do this without you.  
What have we accomplished lately? A hell of a lot, and we're damn proud of it. 
***
***
***
***
***
***
***
Straight up: Doing real, raw, on-the-ground, and aggressive journalism isn't cheap! This is one of the reasons corporate media rarely does it (second only to the fact that exposing oligarchy would also expose their multi-billion dollar corporate conglomerate parents companies!). 
If you followed independent journalist Jordan Chariton's reporting over the years—before the cameras came to Standing Rock and long after
they've left in Flint
 —you know where his journalistic and moral compass guides him.
That compass has led him to co-found a real, authentic independent news and reporting network—
Status Coup
  —which along with an eventual team of journalists, photojournalists, and other team members, aims to diminish the corporate media echo chamber and
give the microphone back to the people
  by exposing the true victims of the United Corporations of America…the people.
◉◉◉◉◉◉◉◉◉◉◉◉◉◉◉◉◉◉◉◉◉◉◉◉◉◉◉◉◉◉◉◉◉◉◉◉◉◉◉◉◉◉◉◉◉
MEET THE TEAM
Jordan Chariton
Status Coup CEO; Co-Founder; Progressive Journalist
Colin Tooley
Producer/Video Editor
◉◉◉◉◉◉◉◉◉◉◉◉◉◉◉◉◉◉◉◉◉◉◉◉◉◉◉◉◉◉◉◉◉◉◉◉◉◉◉◉◉◉◉◉◉
That's why in the immediate buildup to the launch of Status Coup, we are asking for you to help us build the media you want to see.
Our wish-list to cover is large, and we will adjust as news develops (we often get our stories from the audience living in communities being affected) we believe isn't getting enough attention:
                                                   ▩ Amazon's Assault on Workers Nationwide▩
We will cover horrific working conditions, unlivable wages, and this all-too-perfect example of CEOs hoarding the fruits of workers' labor.
                                                                          ▩ 2020 Candidates ▩
We'll cover everything that happens in the lead up to November.
                                                                 ▩ Environmental Injustices▩
Bayou Bridge Pipeline (across Louisiana, crossing 700 bodies of water), Enbridge Line 3 Expansion (from the Bakken formation of North Dakota through the headwaters of the Mississippi River, through Minnesota, to Wisconsin); Mountain Valley Pipeline (underneath some of the steepest slopes in America through the Appalachian Trail of West Virginia and Virginia); Keystone XL (tar sands of  Alberta, Canada through Montana, South Dakota, and Nebraska)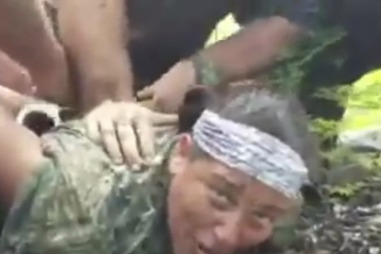 ▩ After The Rock▩ 
We will return to Standing Rock, North Dakota to spotlight the Tribe's continued battle against environmental genocide, poverty, and big oil intimidation
                                                        ▩ Mass Shooting and Gun TERRORISM ▩
We will follow up on the shootings that have been normalized, and largely ignored, by corporate media
                                                                           ▩ Flint Water Crisis ▩
We've uncovered that the state of Michigan was FLUSHING the water before taking lead tests, leading to inaccurate lead samples and the FALSE declaration that the water is safe. Watch our documentary on this story (made possible by you!) via our website.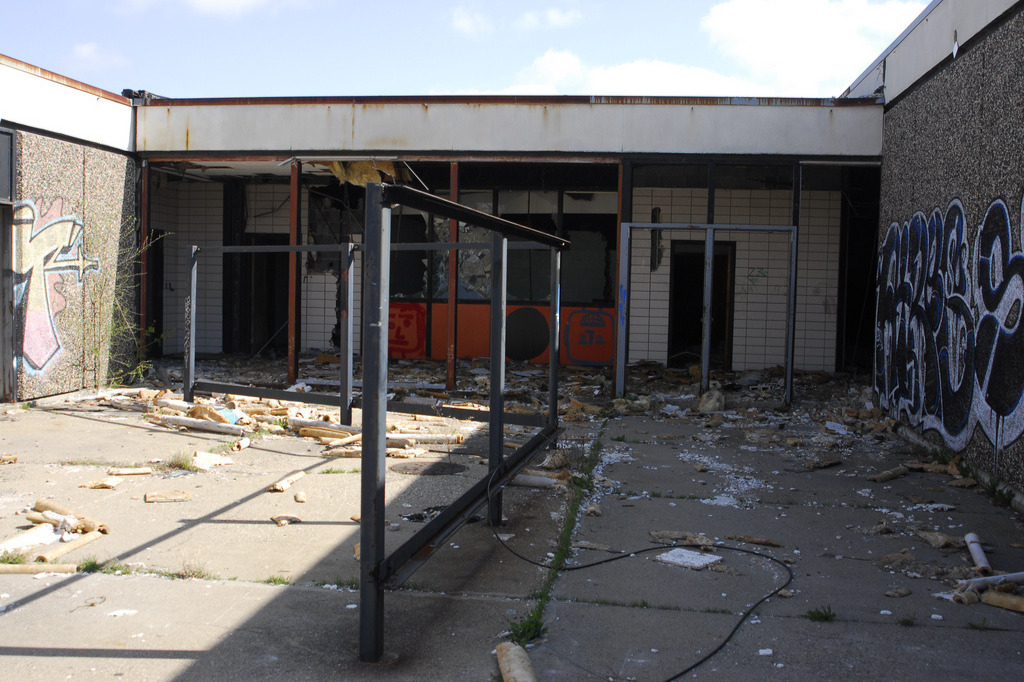 ▩ Minimum Wage Fights▩
                                                                             ▩ Police Brutality▩  
St. Louis, Chicago, Baltimore, and as many other places we can cover with your help
◉◉◉◉◉◉◉◉◉◉◉◉◉◉◉◉◉◉◉◉◉◉◉◉◉◉◉◉◉◉◉◉◉◉◉◉◉◉◉◉◉◉◉◉◉
As Jordan has often said: most people aren't lacking compassion; most people don't know what the f* ck is going on." We can't thank you enough for contributing to our GoFundMe us as we build a fearless independent journalism network that passionately and openly fights back against the oligarchy. Together, we'll wake up the masses.
◉◉◉◉◉◉◉◉◉◉◉◉◉◉◉◉◉◉◉◉◉◉◉◉◉◉◉◉◉◉◉◉◉◉◉◉◉◉◉◉◉◉◉◉◉