Status Coup—The People's Journalism
UPDATE 8/3/21

We are on-the-ground reporting on Nina Turner's special election against Dem. establishment pic, Shontel Brown–election day is TODAY! This election is being pumped full of cash *against* Nina. Bernie Sanders summed it up in a speech this past Saturday:

"To me what is really remarkable about this particular election, is the incredible amount of money that the powerful special interests of this country are spending trying to defeat Nina. So, I ask the people of Cleveland a very simple question. Why is it that the drug companies, and the insurance companies, the fossil fuel industry, and Wall Street and people who supported Donald Trump are pouring millions of dollars into this campaign to defeat Nina Turner? And the answer is pretty simple–they know that when she is elected, she's going to stand up and take them on in the fight for justice."

We're here to cover truth and UNcover any shenanigans that happen in this race. 

We've also decided to go on to Flint, Michigan to report in-person on our BOMBSHELL investigative report that was published not long ago in The Intercept (you can read it at StatusCoup.pub/FlintWaterCoverUp - Cleveland to Flint is just a 3-hour drive so we're going to interview more residents and hold media and politicians accountable for not paying attention to our reporting, which the House Oversight Committee is now investigating based on. 

We need your help! The cost of reporting is steep for three people on-the-road. Jordan, Jenn, and Colin are determined to hold power to account and reveal truth in both Cleveland and Flint. If it's financially possible for you, please support us at any amount via this GoFundMe fundraiser or via http://StatusCoup.com/ninaturner. 

We appreciate you!

~
Jordan & Jenn


UPDATE 5/6/21

YouTube is in an all-out war against independent journalism. You've no doubt seen that they've taken down ~10 of our videos in the past couple of months, including historic reporting from the Capitol insurrection that outlets like CNN and NBC have actively paid for and have up on THEIR YouTube channels. We were told by YouTube that of course, those outlets get special privileges. 

Now YouTube has taken it WAY TOO FAR!

They took down this compilation  of our reporting from 2020, put together by the incredible Colin Tooley: https://vimeo.com/546538295

In fact, it was the video showcased on this very GoFundMe page - you can see there's just a blank spot there now. Heartbreaking.

Why did they take it down? Harassment and cyberbullying, apparently! WHAT!!!!!??? It makes no sense at all and is a huge slap in the face. We work so hard. We are funded by the people, for the people. And this is what YouTube does. Help us fight back against censorship and suppression from YouTube at any amount via this GoFundMe. We can't thank you enough for your support- it gets us through and keeps us going, no matter what YouTube does.


 

UPDATE:

Status Coup has accomplished an incredible amount over the past three years with our badass journalism. But, we need your help to grow! For a long time, Jordan and Jenn have been doing the job of 10 different people while reporting and keeping the lights on. We are SO glad to announce we have a few freelancers doing some work for us now, but we need the resources to keep them on and take Status Coup to the next level. It would help us a LOT - and help us break more stories and give the microphone back to even MORE people - if you can support us on this GoFundMe fundraiser at any amount. 

** Note - this GoFundMe has been running since 2018 - the funds we've raised have gone toward reporting trips, equipment, and other costs of the Coup. As with any small indie startup, it's always shocking what it really takes to run a business and make a difference. We need to raise more funds ***now*** (we're being really open with you) as our funds are dismal this month and we're missing the mark in this period of change and growth.

We have substantial costs to cover related to:

* Hiring freelance help
* Marketing
* Revamping our website
* Maintaining our text alerts list
* Broadcasting costs
* Hiring photojournalists
* Editing
* Additional reporting resources

Please head on over to that donate button and support us at any amount you're comfortable with. We're incredibly grateful and couldn't do this without you.  

What have we accomplished lately? A hell of a lot, and we're damn proud of it. 
***


***
***

***

***

***

***

Straight up: Doing real, raw, on-the-ground, and aggressive journalism isn't cheap! This is one of the reasons corporate media rarely does it (second only to the fact that exposing oligarchy would also expose their multi-billion dollar corporate conglomerate parents companies!). 

Unfortunately, we don't see real journalism on-the-ground much these days. In the 24/7 Trump-corporate media-industrial-complex we've been living in for three years, the systemic corruption, environmental genocide, Gilded Age oligarchy erasing the middle class , economic and social oppression of minorities, crisis-level gun violence, and gentrification run amok have all-but been  covered UP by the media  rather than exposed and spotlighted.

If you followed independent journalist Jordan Chariton's reporting over the years—before the cameras came to Standing Rock and long after they've left in Flint —you know where his journalistic and moral compass guides him.

That compass has led him to co-found a real, authentic independent news and reporting network—Status Coup  —which along with an eventual team of journalists, photojournalists, and other team members, aims to diminish the corporate media echo chamber and give the microphone back to the people  by exposing the true victims of the United Corporations of America…the people.


◉◉◉◉◉◉◉◉◉◉◉◉◉◉◉◉◉◉◉◉◉◉◉◉◉◉◉◉◉◉◉◉◉◉◉◉◉◉◉◉◉◉◉◉◉

MEET THE TEAM



Jordan Chariton

Status Coup CEO; Co-Founder; Progressive Journalist

Jenn Dize

Status Coup President; Co-Founder; Progressive Journalist




Colin Tooley

Video Editor


◉◉◉◉◉◉◉◉◉◉◉◉◉◉◉◉◉◉◉◉◉◉◉◉◉◉◉◉◉◉◉◉◉◉◉◉◉◉◉◉◉◉◉◉◉

That's why in the immediate buildup to the launch of Status Coup, we are asking for you to help us build the media you want to see.

Our wish-list to cover is large, and we will adjust as news develops (we often get our stories from the audience living in communities being affected) we believe isn't getting enough attention:

                                                    ▩ Amazon's Assault on Workers Nationwide▩

We will cover horrific working conditions, unlivable wages, and this all-too-perfect example of CEOs hoarding the fruits of workers' labor.




                                                                           ▩ 2020 Candidates ▩

We'll cover everything that happens in the lead up to November.



                                                                  ▩ Environmental Injustices▩

Bayou Bridge Pipeline (across Louisiana, crossing 700 bodies of water), Enbridge Line 3 Expansion (from the Bakken formation of North Dakota through the headwaters of the Mississippi River, through Minnesota, to Wisconsin); Mountain Valley Pipeline (underneath some of the steepest slopes in America through the Appalachian Trail of West Virginia and Virginia); Keystone XL (tar sands of  Alberta, Canada through Montana, South Dakota, and Nebraska)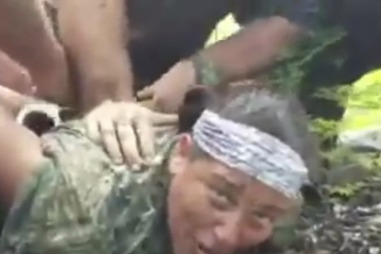 ▩ After The Rock▩ 

We will return to Standing Rock, North Dakota to spotlight the Tribe's continued battle against environmental genocide, poverty, and big oil intimidation




                                                         ▩ Mass Shooting and Gun TERRORISM ▩

We will follow up on the shootings that have been normalized, and largely ignored, by corporate media




                                                                            ▩ Flint Water Crisis ▩

We've uncovered that the state of Michigan was FLUSHING the water before taking lead tests, leading to inaccurate lead samples and the FALSE declaration that the water is safe. Watch our documentary on this story (made possible by you!) via our website.




                                                              ▩ Detroit schools' Water Shutoffs ▩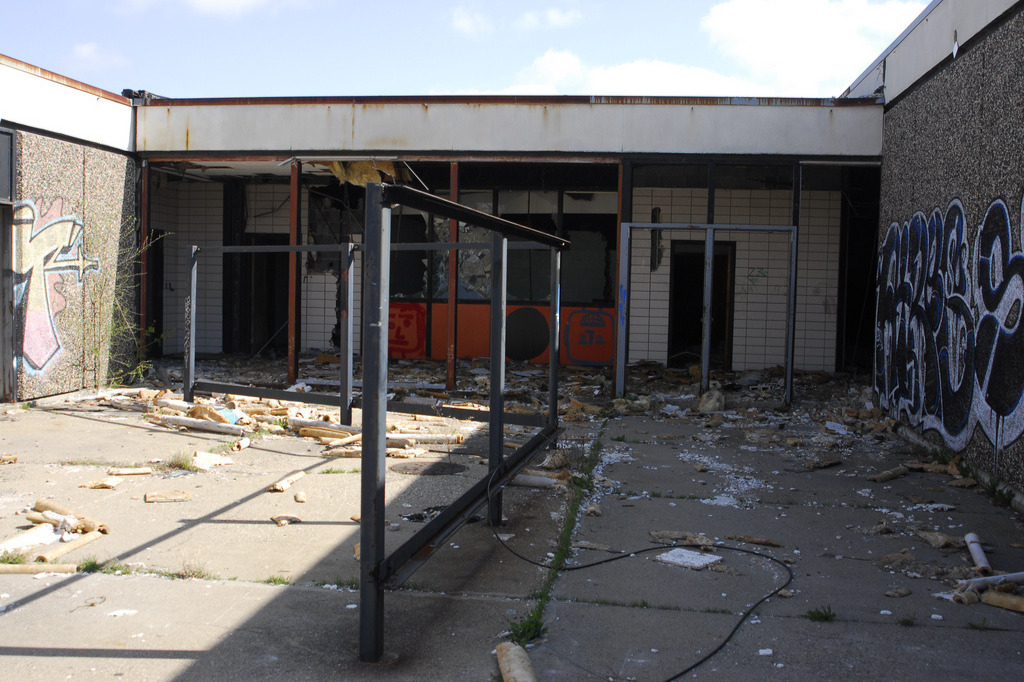 ▩ Minimum Wage Fights▩

From Birmingham, Alabama  to St. Louis and beyond




                                                                              ▩ Police Brutality▩  

St. Louis, Chicago, Baltimore, and as many other places we can cover with your help




◉◉◉◉◉◉◉◉◉◉◉◉◉◉◉◉◉◉◉◉◉◉◉◉◉◉◉◉◉◉◉◉◉◉◉◉◉◉◉◉◉◉◉◉◉

As Jordan has often said: most people aren't lacking compassion; most people don't know what the f* ck is going on." We can't thank you enough for contributing to our GoFundMe us as we build a fearless independent journalism network that passionately and openly fights back against the oligarchy. Together, we'll wake up the masses.


◉◉◉◉◉◉◉◉◉◉◉◉◉◉◉◉◉◉◉◉◉◉◉◉◉◉◉◉◉◉◉◉◉◉◉◉◉◉◉◉◉◉◉◉◉


Organizer