STARS STRIKE 4 FUNDS
the event:
On October 19, 2018 at the Corbin Bowl in Tarzana, OKTV will host The Stars Strike for Funds Charity Bowling tournament coordinated to raise awareness and give financial aid to our chosen charities. It is a red carpet event that has gained the support of many celebrities of different professions. These celebrities are not only attending the event, but they will also be leading their own bowling team. This event will be televised on the OKTV network for those are unable to make it but still want to feel a part of the event.
The goal of Stars Strike 4 Funds is to raise awareness and financially benefit the following causes: autism, bullying, and child hunger.
Why OKTV is raising funds for  Boo2Bullying, Autism Works Now, and ACT Today?
At OKTV, we believe that bringing awareness and community involvement with solutions is pivotal in creating effective change and understanding how to make a better future for society.
About Bullying
Bullying is unwanted, aggressive behavior that involves a real or perceived power imbalance. The behavior is repeated or has the potential to be repeated over time. Both kids who are bullied and who bully others may have serious, lasting problems.
Between 1 in 4 and 1 in 3 U.S. students say they have been bullied at school. Many fewer have been cyber bullied.
Most bullying happens in middle school. The most common types are verbal and social bullying.
There is growing awareness of the problem of bullying, which may lead some to believe that bullying is increasing. However, studies suggest that rates of bullying may be declining. It still remains a prevalent and serious problem in today's schools.
Rebbeca Sedwick's Story
Our hope is to help children that are struggling like 12 year old Rebecca Sedwick was. In September of 2013 Rebecca Sedwick jumped to her death from atop an abandoned cement silo in Florida. Police who investigated her suicide uncovered abusive messages directed at Rebecca from a group of about fifteen girls at her local school. The girls had apparently been spurred by jealousy over Rebecca's former involvement with a local boy. These messages included "Why are you still alive?" and "Go kill yourself." Many children are experiencing the pain of bullying like Rebecca and our hope is that with us partnering with Boo2Bullying we can help children on the verge of suicide and decimate bullying as a whole.  Suicide is the second leading cause of death for ages 10-18 and Our Network would love to be the change to reduce those statistics. If you would like to read more about Rebecca's story click
here.
Boo2bullying - PARTNER CHARITY
Boo2Bullying provides outreach, education and mentoring among other services specifically designed for bullied youth and their families. The non-profit foundation fights to stamp out bullying through institutional education, equipping students and families with tools to accept diversity and stand up for themselves. They seek to eradicate bullying, intolerance and discrimination by educating schools and parents about accepting diversity and giving young people the tools to connect with and positively impact those around them.
"I was bullied really bad throughout high school. But I've gained a lot more confidence over the years.
Boo2Bullying helps me to remember to stay strong. My goal is to be a leader and help kids and teens who have struggled with bullying. I look up to the leaders within the organization. They are all amazing and truly kindhearted." 
- Brianna Hernandez, Boo2Bullying Ambassador
https://boo2bullying.org/
Bianca and Chiara speak out against bullying:
About Autism
Autism is a bio-neurological developmental disability that generally appears before the age of 3
Autism impacts the normal development of the brain in the areas of social interaction, communication skills, and cognitive function. Individuals with autism typically have difficulties in verbal and non-verbal communication, social interactions, and leisure or play activities
Individuals with autism often suffer from numerous co-morbid medical conditions which may include: allergies, asthma, epilepsy, digestive disorders, persistent viral infections, feeding disorders, sensory integration dysfunction, sleeping disorders, and more
Autism is diagnosed four times more often in boys than girls. Its prevalence is not affected by race, region, or socio-economic status. Since autism was first diagnosed in the U.S. the incidence has climbed to an alarming one in 59 children in the U.S.
Autism itself does not affect life expectancy, however research has shown that the mortality risk among individuals with autism is twice as high as the general population, in large part due to drowning and other accidents.
Currently there is no cure for autism, though with early intervention and treatment, the diverse symptoms related to autism can be greatly improved and in some cases completely overcome.
About 1 percent of the world population has autism spectrum disorder.
Prevalence in the United States is estimated at 1 in 59 births.
More than 3.5 million Americans live with an autism spectrum disorder.
Prevalence of autism in U.S. children increased by 119.4 percent from 2000 (1 in 150) to 2010 (1 in 68).
Autism is the fastest-growing developmental disability.
Prevalence has increased by 6-15 percent each year from 2002 to 2010.
OKTV also feels passionate about bringing awareness to Autism. Dr. Lamar Hardwick, a husband, father, and pastor of a church. After decades of struggling with social anxiety, sensory processing issues, and other social disorder symptoms, Lamar finally received answers to his lifelong struggle when he was diagnosed with an autism spectrum disorder at age 36. Today he reaches thousands through his blogs and messages about being a husband, father, and community leader while living on the autism spectrum. Here is a short snippet of his blog, "Living with an Autism Spectrum Disorder means that I live life completely unfiltered. How I experience the world is completely different, and because of that it requires me to pour an incredible amount of energy into surviving each day. My life is lived in HD 1080p, all day every day. You may be 480p, and that is being generous. Comparatively, my sensory processing issues means that I see, hear, feel, and sometimes smell the world in ways that you don't." We partnered with ACT Today in order to help prevent future stories like Lamar. One of ACT Today's goal is to diagnose autism early. Even though Lamar was able to find his calling as a pastor many people diagnosed with autism have a difficulty finding a job, and that is why Autism Works now has committed themselves to dignified employment for individuals with Autism and related disorders To read more about Lamar's story click
here.
Act today - PARTNER CHARITY

ACT Today introduces and helps facilitate early and on-going treatment by providing the necessary resources (including referrals, funding and guidance) to individuals with autism and their families throughout the United States. 
Since 2005, ACT Today! has distributed more than $1.65 Million in grants of up to $5,000 to more than 1,400 families with autism. In 2011, ACT Today! began distributing grants quarterly. ACT Today!'s Quarterly Assistance Program provides families with real help by directly paying their child's service provider for services they would otherwise not be able to afford. Areas of support include but are not limited to: ABA Therapy, Assistive Technology, Medical Testing & Treatments, Speech and Occupational Therapy, Safety Equipment, Summer and Social Programs, and Quality of Life Supports.
ACT Today! grants are designed to provide access to individuals and families affected by Autism Spectrum Disorders.
http://www.act-today.org/
Autism Works Now- PARTNER CHARITY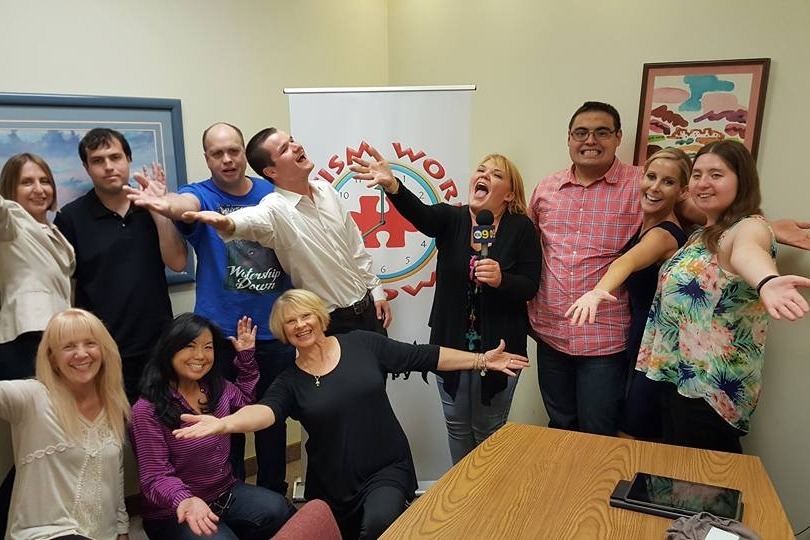 Autism Works Now! functions as a mentorship, placement and 'on the job' work support program for individuals with autism and related disorders.
Autism Works Now mission is employment for individuals with autism and related differences and to have small businesses owned & operated by and staffed with individuals on the spectrum within 5 years!
If employees require mentorship, training and/or job coaching, volunteer trainees from Autism Works Now! are placed with young adults in the workplace to ensure optimum work outcomes as the young adults with autism transition to a paid work position.
http://autismworksnow.org/
If you cannot make it to the  bowling fundraiser, we invite you to make a donation that will make a difference in these children's lives. Investing in the well being of these children is investing in the future.
If you would like to attend or register to bowl and learn more about our fundraising event
click here
 .
If you would like to know more about the individual 501(c) approved charities that we are raising money for click the links below:
Boo2Bullying
Autism Works Now
ACT Today
With your help, we can have a positive impact to better our country and local communities. Everyone in the community is invited to purchase a ticket and bowl with us to raise funds.
UPDATES