STARMITES-BACK TO BROADWAY!
DONATE TO BRING THE FUN, JOY, AND EXCITEMENT OF "STARMITES"  TO A NEW WORLD-WIDE AUDIENCE.
Rave Review of recent Texas Starmites

History
After its fantastic but all-too-short Broadway run, "STARMITES"  became one of the most popular school musicals
ever.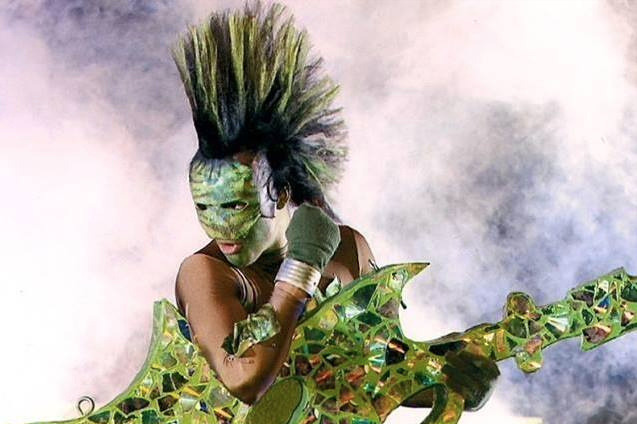 There were award winning productions all over the USA, in Japan, France, United Kingdom, and a phenomenal performance
in Spanish
in Panama!
Vision:
When Barry would visit productions, he would always be asked:  "Why isn't this life-affirming show with such a memorable score
on Broadway RIGHT NOW?!
The
New York Times
loved this bighearted, innovative little show, so did the
Tony Award
committee, and each and every audience--but back in the
1980's
an original musical celebrating
GIRL POWER and Comic Books
was
WAAAAAAAY BEFORE ITS TIME
.
To bring this musical about a teenage girl with the
INNER STRENGTH
to save the GALAXY back to Broadway (or Off-Broadway, TV, or as a Major Film, or Animated Feature)--we need funding to
get things started.
Your Donations Will Go Directly To:
Showcases, Demo Reels, Videos, Orchestrations, Printing, Website Building, and expenses involved in promotion to the best
producers, backers, theater owners, director, designers, choreographers, creative teams. 

Your
generosity
will provide the funding for whatever it takes to get this underappreciated visionary show out to a
NEW  WORLD WIDE AUDIENCE

--young and old. 
All
contributions
will be
honored on our Friends and Fan Page
unless otherwise  requested!
PLEASE  DONATE  TO HELP US MEET OUR "

STARMITES -BACK TO BROADWAY -GO FUND ME

" GOAL OF $25000. 
AND

SHARE

  OUR CAMPAIGN WITH YOUR FRIENDS AND FAMILY! 

ROTSA DIVA AND A LOVING HOMINA HEY!!!!!!!

Official Starmites Website 

Fundraising team: Team Starmites (3)

Barry Keating
Organizer
Raised $615 from 12 donations
New York, NY
ROSALIND HARRIS
Team member