Stand with Sutherland Springs
In 1982 our business was hired to design improvements to the small community park for the town of Sutherland Springs.  Over the last 40 years we have worked in and around this community.  These are truly good people and we have been blessed to be connected to them.  Unfortunately many of you have first heard of Sutherland Springs this week due to the tragic shooting at the First Baptist Church.  Words cannot describe what the families and friends are dealing with today.  
There are obvious immediate needs like funeral expenses and medical expenses. No doubt there will be additional expenses for years dealing with medical issues, the need for counseling and much more than we can imagine.
The First Baptist Church is accepting donations through their website at
http://www.ssfb.net/
 and through
Commerce Bank Texas
via mail at PO Box 97 Stockdale, TX 78160.
This campaign is linked to the First Baptist Church of Sutherland Springs' Paypal account and is made in their name in hopes of reaching those within our network of family and friends, with all funds directly benefitting the Sutherland Springs recovery.
We are sending this request out to all of you to consider donating to assist the people of Sutherland Springs. Whether or not you can donate yourself we encourage you to share this page with others and help spread the word. Over and over we have seen that when tragedy strikes, good Americans step up to help in truly inspirational ways.
You can also support the Sutherland Springs community 
by donating blood to the following:
Any South Texas Blood and Tissue Center donor room or mobile blood drive throughout South Texas. Find a location at southtexasblood.org or call (210) [phone redacted].
University Hospital
4502 Medical Drive, Rio Tower 3rd floor. Blood drive starts Monday, 8am. Call (210) [phone redacted] to schedule an appointment.
For military members:
Akeroyd Blood Donor Center at Fort Sam Houston
7:3o-11a.m.
1240 Harney Path (Building 1240)
Call (210) [phone redacted] for more info.
Lackland AFB Blood Donor Center
8a.m.-2p.m.
2200 Berquist Drive (Building 3425)
Call (210) [phone redacted] for more info.
Please share with your own networks for maximum impact and thank you for your contribution.
You can check on the fundraiser and connect with us on 
Facebook page
/
Twitter
/
Instagram
/
LinkedIn
/
Website
.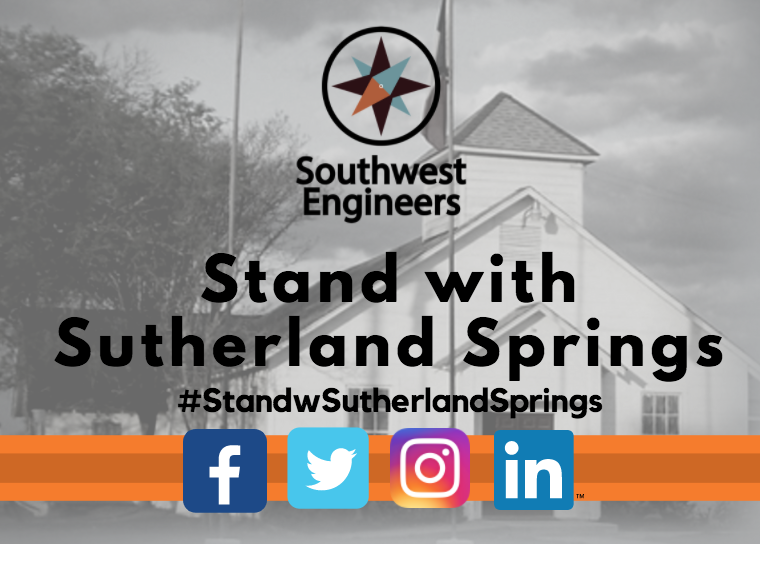 Organizer

First Baptist Church of Sutherland Springs, Texas
Registered nonprofit
Donations are typically 100% tax deductible in the US.