Help Save Stefanie from Cancer
We, The Suriel Family have started this campaign on behalf of our beloved Stefanie Suriel. Stefanie is a cherished sister, an adored daughter, a tireless single mother to a beautiful and free-spirited 4-year old Lilo, as well as a kick ass JetBlue Attendant and overall kind and courageous person.
Stefanie was given a less than 10% chance of her cancer ever coming back after
Partial Radical Hysterectomy
.
Unfortunately, those odds were not enough. Stefanie now has
Stage 3 Metastatic Cervical Cancer
and the only hope of significantly extending her life is a costly experimental surgery.
Back in 2016, Stefanie had symptoms of cervical cancer that went incorrectly diagnosed for almost a year. After numerous doctor visits, she finally got her diagnosis but it gave time for the cancer to grow.
In August 2017, Stefanie was diagnosed with
Stage 1B1 adenocarcinoma of the endocervix
with no lymph node invasion, and after meeting with her oncologist team, a partial radical hysterectomy was recommended. The doctors felt her odds were good enough that it was worth the minimal risk to not put an otherwise healthy 32 year old into early menopause with a radical hysterectomy.
And so in September of 2017, she underwent the partial radical hysterectomy.  A relatively brief recovery period later, she was able to get back to enjoying life - chasing around her toddler daughter Lilo, start working again, and pick up a healthy addiction to lifting weights. 
By 2018, it was starting to feel like Stefanie had truly beaten her cancer and our hopes were buoyed by two physicals that didn't show any signs of the disease.
Finally, she got the all clear after a physical exam on June 6, 2018. We collectively breathed a sigh of a relief as we felt like the worst was behind us.
However this past fall she started to feel pain in abdomen and on November 6, 2018 a CT scan showed 4 tumors, the largest being on her left ovary, approximately twice the size of a baseball. Our worst fears had come to pass. Her cancer had returned and it had metastasized. Stefanie was diagnosed with
Stage 3 Metastatic Cervical Cancer
.
This means that Stefanie's cancer can be treated but is now
incurable
. 
As her form of cancer is rare, incurable and known to consistently come out of remission, Stefanie is looking at a lifetime of chemotherapy.
Her best shot at a chance of some semblance of normalcy is an
off-label/ experimental
procedure that only a handful of surgeons are qualified to perform called
Hyperthermic Intraperitoneal Chemotherapy (HIPEC) surgery
 .
Her doctors are hopeful that the
HIPEC
procedure would buy Stefanie enough time to allow science to catch up and hopefully at some point in the not too distant future, allow her to live life cancer free.
Those of you who know Stefanie, know the strength of her spirit and her courage, know that she has refused to be defined by her illness.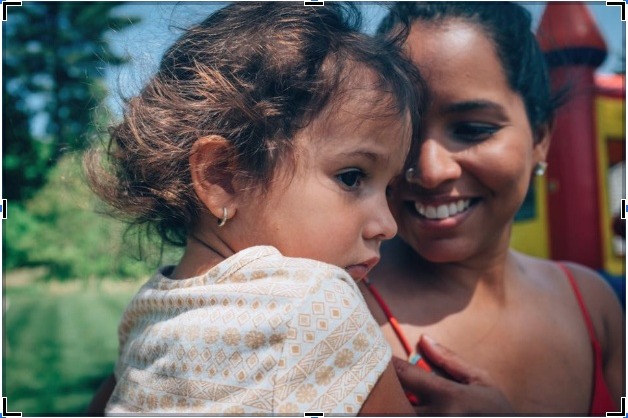 That said, Stefanie has been on medical leave from JetBlue, unable to work for the last
six months.
Her cancer requires chemotherapy every three weeks and the treatments take just a little bit more from her each time, both physically and mentally.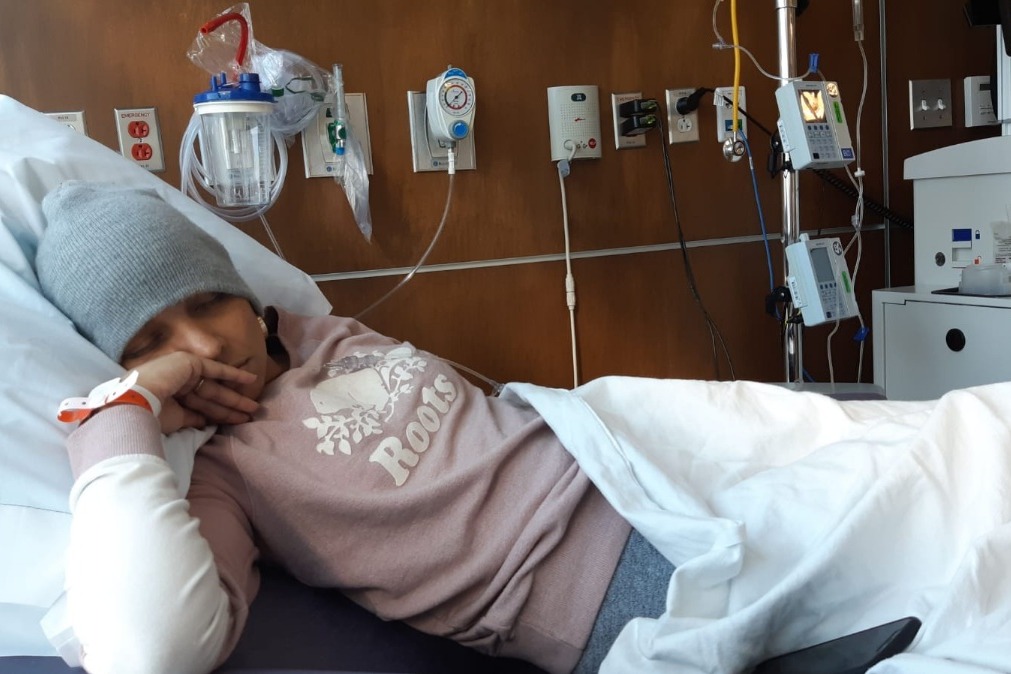 She has the love and the support (emotional and financial) of her friends and family, but we are of modest means and with the HIPEC surgery being
off-label
and
out-of-network
we are anticipating extraordinary medical costs that will stretch the limit of what we are capable of providing financially to care for Stefanie and her daughter Lilo.
And so this is us, the Suriel Family, coming to you hat in hand and heart on our sleeve, asking you for your help. Stefanie is 33 years young and we are all committed to ensuring Stefanie, this time, beats the odds and is around to give Lilo the childhood she deserves.

Your donation will help cover:
Costs incurred from HIPEC surgery not being fully covered from insurance.
Her stay in the hospital, a minimum 2 week stay with 3 to 4 days in the ICU.
Living expenses, Stefanie has been on medical leave for six months and receives
60%
of her salary, but her benefits expire
May 18th
. She will apply for disability but that can take up to 6 months to be approved and it will be substantially less than what she received when on medical leave. Additionally, her recovery this time will be much longer, at best she can expect to be going back to work part-time at JetBlue around
January 2020
.
Most importantly, Lilo. Every dollar donated goes a long way towards helping us give Lilo as normal of a childhood as we possibly can. 
Where we currently stand:

Waiting for approval for out-of-network request. Tufts Medical Center does not accept Stefanie's insurance so it will be at least two weeks before we know how much if any, of her procedure will be covered. 
Date of surgery is contingent on outcome of out of network request, we will post updates with specific dates but at the moment we think it will be closer to the end of May. 
THANK YOU!

Thank you for taking the time out of your day to read about Stefanie's fight. Everyone can help in their own way, even if you cannot donate you can help us spread awareness and get additional eyes on our campaign for Stefanie by sharing it with friends, family and coworkers. Every and any kind of signal boost goes a long way to help #SaveStefanie!



Fundraising team: The Suriel Family (9)
Manny Suriel 
Organizer
Raised $20,446 from 118 donations
Taunton, MA
Kizzie Suriel 
Team member
Raised $7,612 from 88 donations
Christie Suriel 
Team member
Raised $5,975 from 49 donations
Lauryn ONeal 
Team member
Raised $2,831 from 31 donations
Jill Suriel 
Team member
Raised $875 from 10 donations
See all