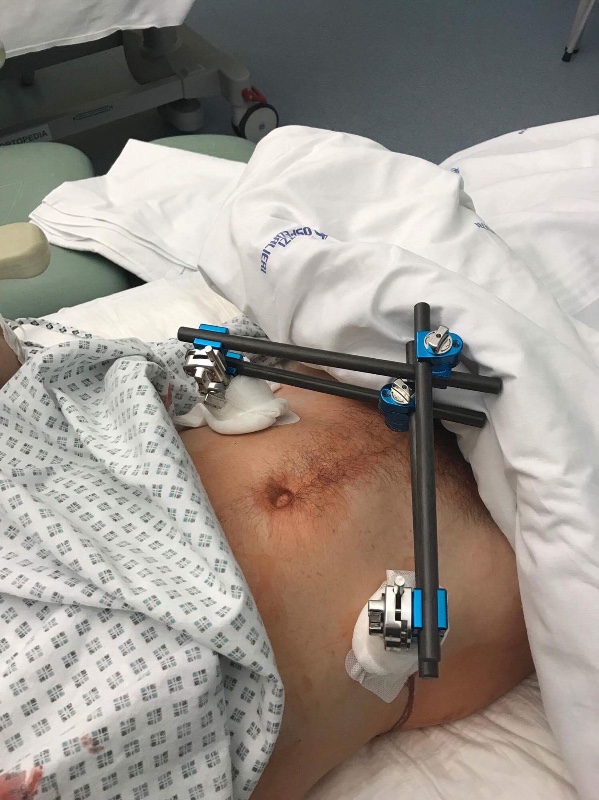 As most of you will now know our loveable, and somewhat accident prone Mitch has had a very serious and major mishap while following his long time passion of BASE jumping.
What was meant to be a dream holiday after a particularly difficult year, Mitch has suffered mutilple, critical and life threatening injuries in August 17' in Trento, Italy. These include a severely fractured pelvis and multiple spinal fractures to name a few.
Although we know he is incredibly lucky to have survived such an horrific fall there is still a lot of recovery to be done.
An experienced jumper who had the guts to follow his dream is now facing some serious hardship and a very long road of painful rehabilitation.
Mitch has always been an incredible mate to all and is the first person in your corner when you need him.
Mitches medial expenses are going to be substantial and he is going to need all the help he can just to keep life's general expenses at bay.
Let's show Mitch and his beautiful new fiancée Loz some love and support in what is going to be a very trying time.
We're all here for ya mitch and Loz!
❤️
Everybody please dig deep and share this link. Every bit counts.
Organizer
Bec Vantsant
Organizer
Scarborough WA