In May of this year during a late night emergency room visit, a CT scan revealed to Staci what appeared to be cancer in her abdomen. The text message that she sent around midnight didn't reach me until I awoke the next morning. My God! My little sister and closest friend in the world. It had to be a mistake. However, a few days later it was confirmed that at the age of 44, she had stage four Ovarian cancer.
My sister is, hands down, the most optimistic and determined person that I know. She is one of my greatest inspirations. Life tries to knock her down time and time again but she ALWAYS gets back up, ALWAYS stronger. This is how she faces cancer—positive and never relenting. However, ovarian cancer, which most commonly occurs in post-menopausal women, is ruthless and unpredictable. The diagnosis turned life upside down for Staci, her husband and their eleven-year-old son. Their focus went from living life to fighting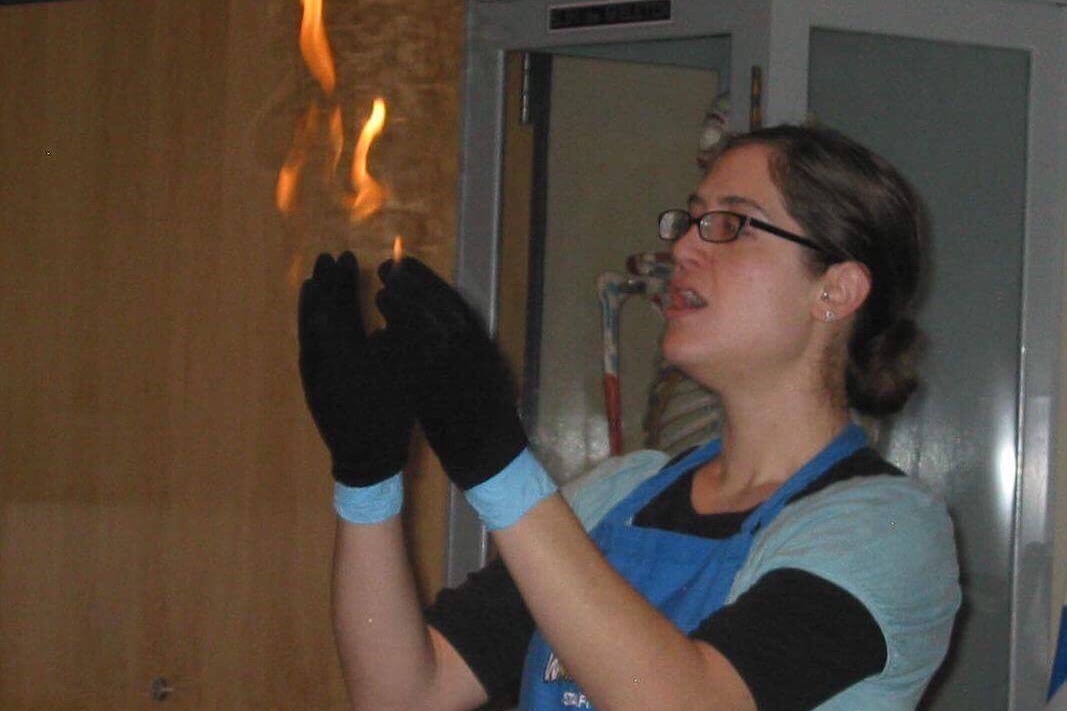 As an educator, Staci has dedicated her life to sharing the magic and beauty of science with those around her. She has inspired thousands of children in the southern Indiana region through her work at a children's science museum and as a teacher at a Montessori school.  But we all know that, unfortunately, educators do not draw down a high income. With the commencement of treatments, side effects and upcoming surgery, Staci has drastically reduced her work schedule and as the sole breadwinner, the household income has suddenly been halved.  Even with social security, they are no longer able to cover all their household and living expenses, much needed home repairs, as well as uncovered medical costs. As her treatment continues, medical costs will continue to pile up. Staci worries about her family's future should she lose her battle with cancer. Will they be able to keep their house and car?  Will her son be able to go to 



Staci continues to educate those around her about cancer and to inspire her students and others as a positive role model by talking openly and honestly about her battle with cancer. The moral support that Staci receives from her family and friends continues to encourage and humble her.  But moral support doesn't pay the bills. This is why I'm asking for your help, in this situation where I believe that it takes a village. If your life has been touched by Staci, if you are blessed to have her in your life or if you are simply moved by her story, I'm asking for your financial support to help her family through this daunting and uncertain time.  All funds will go directly to Staci to help with life expenses, non-covered medical costs and to insure the future security of her family.


Fundraising team: The Fellowship of the Phoenix (4)
Rebecca Radford 
Organizer
Hoffman Estates, IL