St. Nicholas Center Hurricane Laura Relief
St. Nicholas Center is a nonprofit therapy center transforming the lives of children with Autism, delays, and disorders by providing therapy and family support.
In the blink of an eye, countless lives were changed in the early morning hours of Thursday, August 27th, as Hurricane Laura made landfall in South Louisiana.
In the past, St. Nicholas Center has always lended a helping hand and have collaborated with communities who were in need of disaster relief. A year ago, the began an outreach program in Rwanda, Africa and have traveled to provide training for teachers and parents. Now, they are on the receiving end of needing assistance.
The St. Nicholas Center has significant building damages and complete loss of content resources their children depend on for their therapies, due to water damage. In addition, many SNC families and staff have been displaced.
Prior to Hurricane Laura, the center had already fallen in a downward position due to the COVID-19 pandemic. All fundraisers were forced to cancel. Those fundraisers help offset the cost of therapy for their families. They provide scholarships and allow families to work at the fundraisers to cover out-of-pocket costs. Fundraisers also allow for them to purchase equipment for therapy. Community support that has been there year after year, are no longer in a position to help financially.  The children of SNC have greatly suffered from the loss of therapy during quarantine, causing both regression and emotional distress for them and their families. 

Between the impact of COVID-19 and destruction from Hurricane Laura, all hope feels lost for the centers foreseeable future. 

These children deserve a chance to
thrive once again. Their families need financial support so they can afford the intensive services their child needs. SNC needs funds to maintain their staff of licensed therapists who specialize in Autism therapy.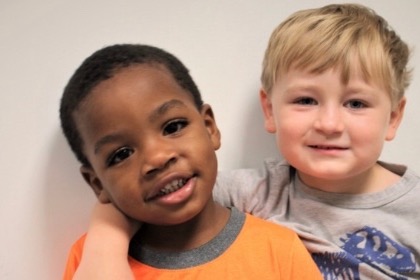 Join us in making a difference. 
We are raising Hurricane Laura relief funds to benefit the St. Nicholas Center for Children. Any help is appreciated and will be used to get SNC open and operational to restore the opportunity for their children to reach their highest potential. 
Thanks in advance for your contribution to this cause that means so much to our family.

"Donations will be dedicated to addressing unmet needs of our clients and staff as a result of Hurricane Laura, as well as other needs of St. Nicholas Center that are not eligible for assistance through state and Federal disaster relief programs."

For more information and family impact statements, visit http://www.stnickcenter.org
Organizer
Dr. Stephen and Ashley Etheredge 
Organizer
Lake Charles, LA

St. Nicholas Center for Children (St. Nicholas Center for Children)
Registered nonprofit
Donations are typically 100% tax deductible in the US.