Synergy: Leave a Legacy in Lyon
While the finished film is our top priority, we believe that a film about how 15 teens from Houston, Texas travel over
5,000 miles away
from home to create a sacred space in Lyon, France deserves to be seen by the entire world, and to that end we hope to share this film with as many people as possible so that we can inspire young people around the world to live their dreams out loud.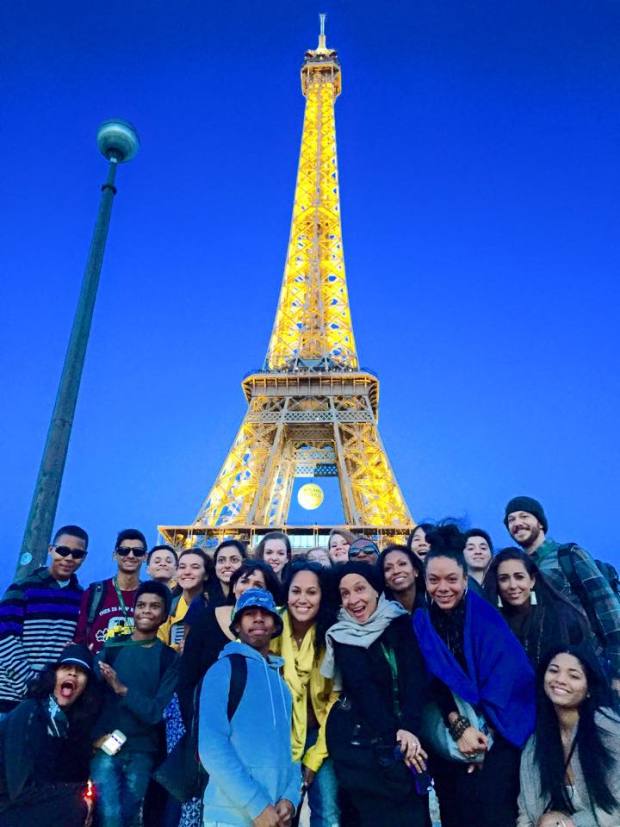 While many documentaries show young people traveling to different parts of the world, what we want to do differs in the fact that we will be bringing you with us throughout the entire process as these teens
leave a legacy in Lyon.
This means  you will witness first-hand their fears, doubts, inhibitions transform into hope, dreams and ambitions as they embark on this amazing journey. Another first will be the co-creation of the first public labyrinth in Lyon, France designed and built by these awe-inspiring teenagers. 
About the Film
Public artist Reginald C. Adams has joined forces with filmmaker Dan Malveaux, with
Open Box Productions
, to create a documentary film that showcases an amazing adventure of a lifetime.  Dan Malveaux is pouring his creative genius into this film one frame at a time.   
Synergy 
 takes Dan and his film crew to France as they follow and document the extraordinary experiences of 15 teenagers participating in the inaugural
Sacred Sites Quest: International Exchange 2015 (SSQIE).


For the first time in their lives 15 teens come together as strangers to design and create a sacred space and to build a labyrinth in Lyon, France atop the highest point in the city.  As they encounter the challenges of a new language, foreign food, cultural nuances and being away from home they learn the power of teamwork as they overcome personal obstacles and hurdles and create a lasting landmark on foreign soil.
Through extraordinary visuals from
Chartres Cathedral
to cobblestone streets of
Paris
to the breathtaking panorama of the
City of Lyon
atop the
Fourviere,
Synergy
is an intimate account of the journey, growth and accomplishments of 15 teens as they overcome their own fears, inhibitions and emotions while leaving a legacy in Lyon, France.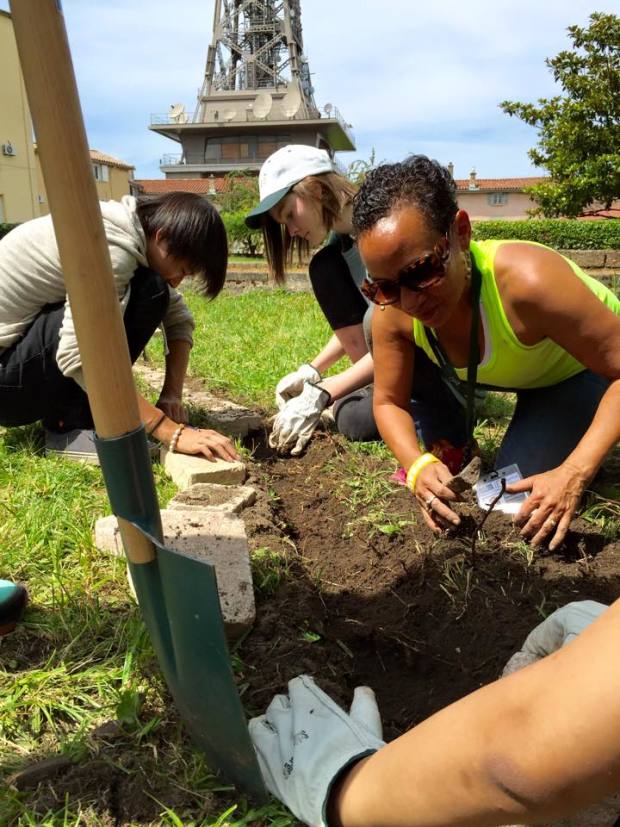 Who's In The Film?Synergy
contains a large cast and a wide variety of voices and perspectives, including:
Reginald C. Adams; Rhonda Radford Adams: Jahlani C. Adams; Richard Stowe; Jay Stailey; Folade Speaks; Charles Crumb; Sam Turner; Lori Farris; Natalie Mills; Chrystal Hadnott: Sonia Azad: Michelle Richardson; Santana Draper; Franchesca Farris; Lauren Fontenot: Sean Fontenot; Adam Kermally; Kaden Lewis; Matthew Mai; Harold Owens; Julian Serebrin; Eliza Pillsbury; Amina Matin; Anusheh Siddique; Marlayna Livingston; and Isabel Manahl.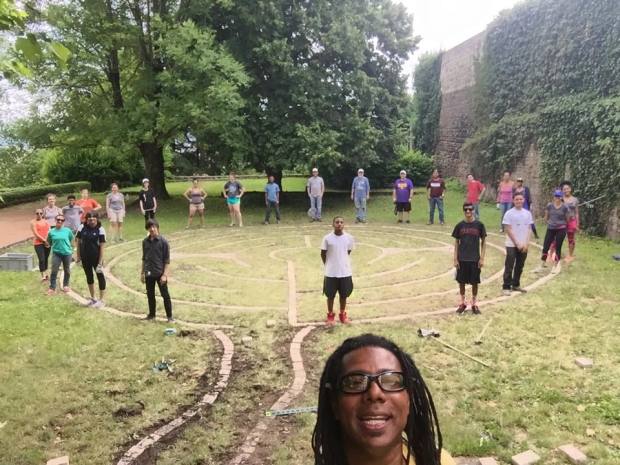 Documentary films cost a great deal of money to make, and simply put, we need your help! Our work is enhancing communities around the world, changed countless lives, and have helped spawn the next generation of global citizens, so we know how valuable this work is at this time in our history. We want to showcase the labor of our youth and we also want to give you, the people we are serving, an opportunity to contribute to this film and be a part of the magic of
Synergy.How You Can Help
Short answer is: make a pledge! Join us on this journey, and help us bring this film to life and to audiences around the world.  We need your help to get the word out in a
MAJOR WAY.
We want youth and adults who work with youth throughout Houston and across the globe to hear about the work of these 15 teenagers, so if you can start now and post on Twitter, Facebook, and email this
GoFundMe
link to everyone you know who likes our work, that would be an enormous benefit to us.
Clickable Links
To Some Great Stuff
Social Media SitesFacebook Photo Album:
https://www.facebook.com/media/set/?set=a.10152706319496825&type=1&l=6da39
SSQIE Website:
http://www.reginaldadams.com/#!sacred-site-quest/ckf4
KTRK ABC13 New Coverage:
http://abc13.com/society/crossroads-segment-3-july-12-2015/853546/
Fox26 News Coverage:
http://www.myfoxhouston.com/clip/11628483/some-local-students-are-have-returned-from-working-on-an-art-project-in-france
Additional Information On The Filmmaker and the FilmOpen Box Productions:
http://www.openboxprod.com/
Dan Malveaux:
https://www.youtube.com/watch?v=k-KI9sHNvFM
Synergy Trailer:
https://www.youtube.com/watch?v=4TqDlYpkDZ0
Risks and challenges
Obviously, we are not a major film or movie studio and that's why we are here on
GoFundMe.
While we believe our past track record speaks for itself, sometimes factors beyond our control come into play that may cause unforeseen delays. While it is our sincere desire and goal to have this film finished and ready to send to you by
September 2015,
at this point we cannot GUARANTEE this date without a full funding commitment. If it is delayed, since you will be so intimately connected to the production, you'll be the first to know, and you will receive constant updates on the schedule and progress we are making.
We will do everything we can to make this entire experience as easy, seamless, and positive as possible for you.
Thank you for your support!