Sponsorloop dierenbescherming
Twee jaar geleden is mijn lieftallige echtgenoot op 29-jarige leeftijd overleden aan de gevolgen van kanker. Haar laatste wens was om tijdens haar uitvaart geld op te halen voor haar favoriete goede doel: Het dierenopvangcentrum Doornakkers in Eindhoven. Jette was een enorme dierenvriend en onze 'kindjes' Diablo, Desmo en Danger kwamen dan ook uit dit dierenasiel. 
Uiteindelijk hebben wij met zijn allen een bedrag van
627,11 euro
 opgehaald en namens haar gedoneerd. Nu, ter twee jaar na haar overlijden, wil ik ter herinnering aan haar kracht en vrijgevigheid nogmaals een donatie namens haar doen. Daarom zal ik op 18 november 2018 meelopen met de 7-heuvelenloop in Nijmegen om dit geld op te halen. Mijn persoonlijke doel is om een vergelijkbare donatie te kunnen doen.
Het geld dat opgehaald wordt zal volledig gedoneerd worden aan de kattenafdeling van het dierenopvangcentrum. Doneren kan via de GoFundMe-pagina of een directe donatie op rekeningnummer NL89 RABO 0332 7877 02 tnv 'Marco Cronenberg' onder vermelding van 'Sponsorloop DOC Doornakker'.
Wil je de dierenbescherming, de vele vrijwilligers, de dieren of mij ondersteunen, dan is elke donatie van harte welkom.
----------------------------------------------------------------------
Two years ago my lovely wife died off cancer. Her final wish was for us to collect money at her funeral for her favorite good cause: The animal shelter 'Doornakkers' in Eindhoven. Jette loved animals and our 'babies' Diablo, Desmo and Danger came from this same shelter.
In total we raised and donated 
627,11 euro
 . In honor of her strength and generosity I would like to make another donation to this same cause. In order to do so, I will run the 15km 7-heuvelenloop in Nijmegen on the 18th of november 2018 to collect this money. My personal goal is to match the donation we made 2 years ago.
The full amount that is raised will be donated to the cat-department of the shelter. You can help me donate by using this GoFundMe-page or through a direct donation on accountnumber  NL89 RABO 0332 7877 02 (SWIFT/BIC: RABONL2U/RABONL2UXXX) to 'Marco Cronenberg' with the description 'sponsorrun animal shelter Doornakkers). 
If you wish to support the animal protection association, the many volunteers, the animals or me,  then please consider donating. Any amount is welcome and appreciated.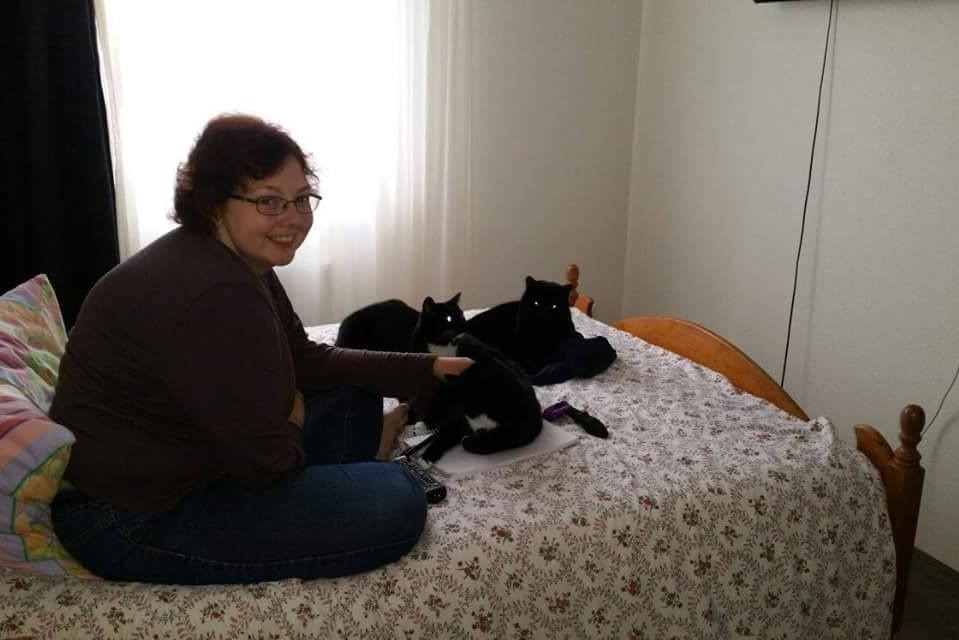 Organizer
Marco Cronenberg-Jakobsen
Organizer
Biest-Houtakker, NL