Sponsor Students of Our School
Make Your Day and give those boys a Chance for Life!


Just an hour away from
Kathmandu
, the capital of
Nepal,
 up in the fields above the village
Dhakalgaun
(near
Sundarijal
), Guru
Pema Lama
built a permanent house for the
Nyingma Palyul, Monatery
 two years ago.
The School is a Tibetan Buddhist monastery giving a home to 40 boys from the age of 5 to 20. It operates both as a community basic school (Nursery to 8th-grades) and as a living hub for high school and college boys.
Believing that education is a key for better life, Guru's idea was to assemble boys from remote villages where their parents either absent or can hardly support them. Boys who would not stand the chance and provide them a secure home and good education are following the Buddhist way.
Yet in addition to Lama's classes, he also hired teachers for the subject as Mathematics, Science, Nepali and English just like in a regular public school. He also invited foreign volunteers to live with them and introduce them to the world out there, something that makes this school unique among other community schools in Nepal.
This formula enables the boys to continue to high school as well as to college and gain the education that will allow them to choose a path for better life.
Just before the devastating earthquakes hit Nepal in 2015 the Monastery contained over 70 boys. Each of their families supported the Monastery with 400$ per year. Together with donations collected for holding Buddhist rituals and pujas, they kept the balance.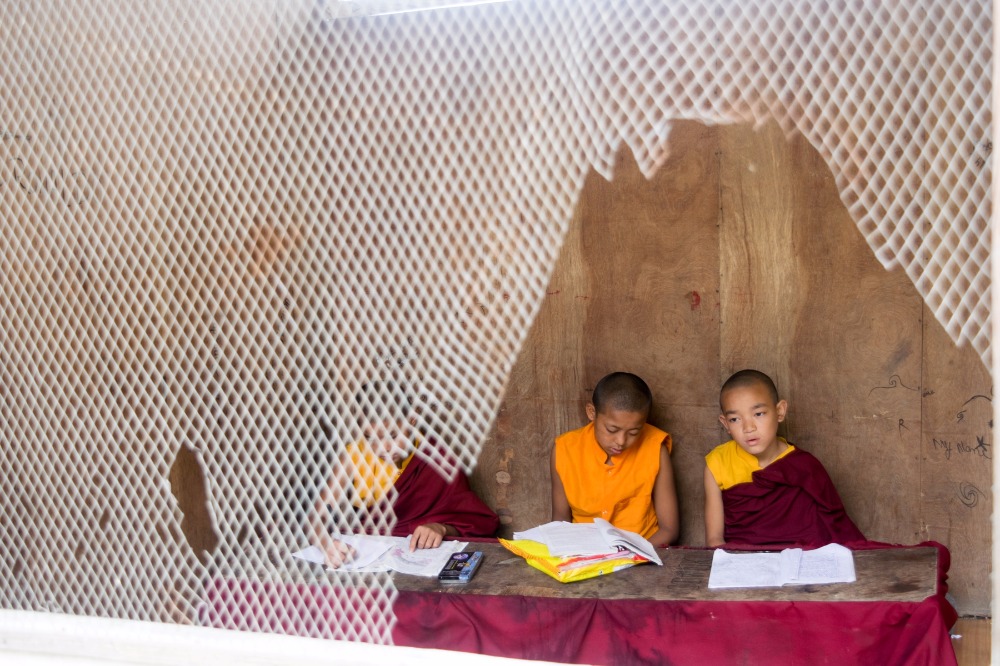 When the earthquakes hit, most of the boys were at their home villages for a vacation. It took a while before hidden after effects rooted in the earthquake's harms started affecting school, threatening its ability to function. Many of our boys' families inhabiting regions that were hurt and lost loved ones, houses, possessions, crops, and livestock. Given the fact these are rural peasants earning only very little money and hold no insurance policies they needed to focus on rebuilding their lives. It was just impossible for them to support a boy in a community school. Therefore due to lack of resources, many of them were urged to remain in their remote villages.
In time with no income from families nor finance support of the government or NGO, the Monastery came to a point where they had no money left for food and only then in a very shy way sent a plea for help to friends around the world, as people who were volunteers there in the past love and cherish them.
We fund raised in our families and friends and sent money but it was enough only to help them hold their head above the water.
We wish to help them thrive not only survive. Our plan is to assist them to overcome a hard time first, enable them to provide decent food, clothing, and shelter to the boys. Then our goal is to motivate them to endeavor and create an income generator in the form of a small business. Something they are able to develop and maintain like a fruit grove or bee hives etc.
We need your assistance here!
Your donations will guarantee our boys basic needs for the next six months:
10,800$ - for food supply ($1.50 a day per kid)3,600$ - 4 Teachers' salaries ($150 a month each)2000$ - Emergency fund for medical care1,600$ - for winter clothing and shoes ($40.00 per child)600$ - for School supplies ($15.00 per child)400$ - for Blankets ($10.00 per child)
Altogether, we are expecting to collect
19,000$
to help the school while we just consider 2000$ for this campaign just to cover all the costs for a month + unpredictable issues.
With your money, you are going to make a direct change in the lives of those incredible kids. Stay at school, promise a better education and a chance for a better life for those boys. It eliminates the risk of trafficking that threatens kids in impoverished and uneducated mountain communities of Nepal.
This fundraising campaign is an initiative of a small group of dedicated people from different countries (see list below) A Few of us spent time in the monastery as volunteers others just wish to help. We expect nothing but to see those boys secured, well fed and happy, healthy and properly educated. We wish to see them grow and become a positive power in building Nepal and contributing our world. We hope that soon school will be able to expand again, build up to give a home to many more boys in need and a chance for the future.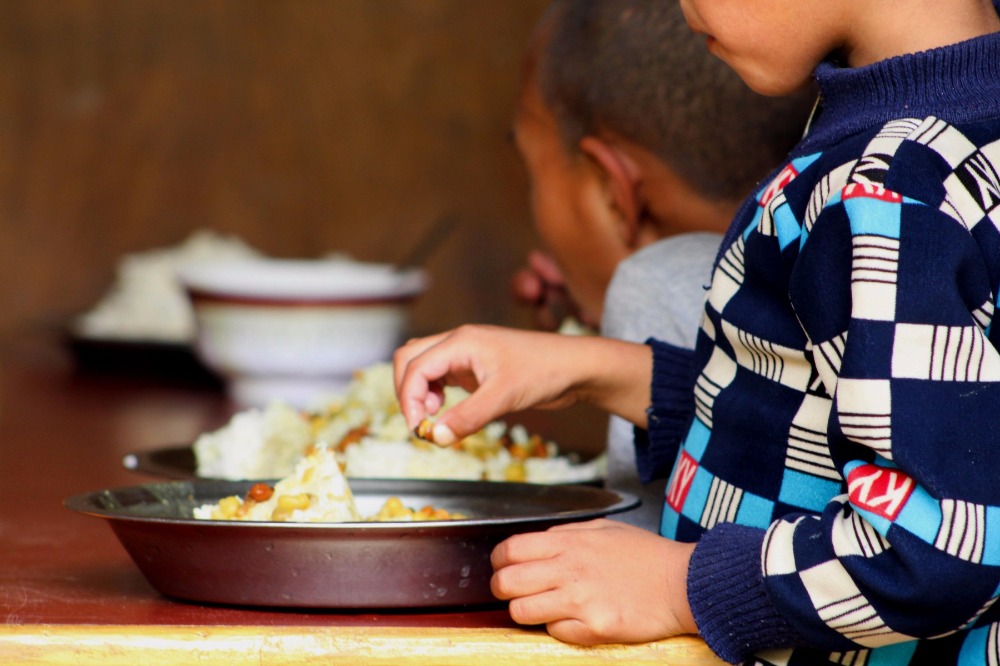 We invite you to visit our beautiful monastery whenever you wish.
Help spread the word!
Photographs by: Suranjan Koirala & Sudin Shrestha
Our ambassadors around the world:
India - Mr. Sagar Lama, [email redacted]     Middle East - Miss Mehrnaz Behrouzi, [email redacted] Israel - Mr. Shoham Shefy, [email redacted] Nepal - Mr. Palden Moktan, [email redacted]   Europe - Mr.  Alban Deme, alban.deme at gmail.com USA -  Mrs. Cheryl Olsvig Jones, [email redacted] 

Far East: Ms.
LAU Wai Mee (Mayzi)
,
[email redacted]
And many more people who recently joined to our family  . (Undated: April 2020)
Nyingma Palyul
Buddhist Basic School
Kageshwori Manahara 1, Dhakalgaun, Sundarijal, Kathmandu,
Nepal
Visit our website
www.nyingma-palyul-nepal.com
Become the first supporter
Your donation matters
Organizer and beneficiary
Nyingma School
Organizer
Billings Metropolitan Area, MT
Nyingma Palyul School
Beneficiary