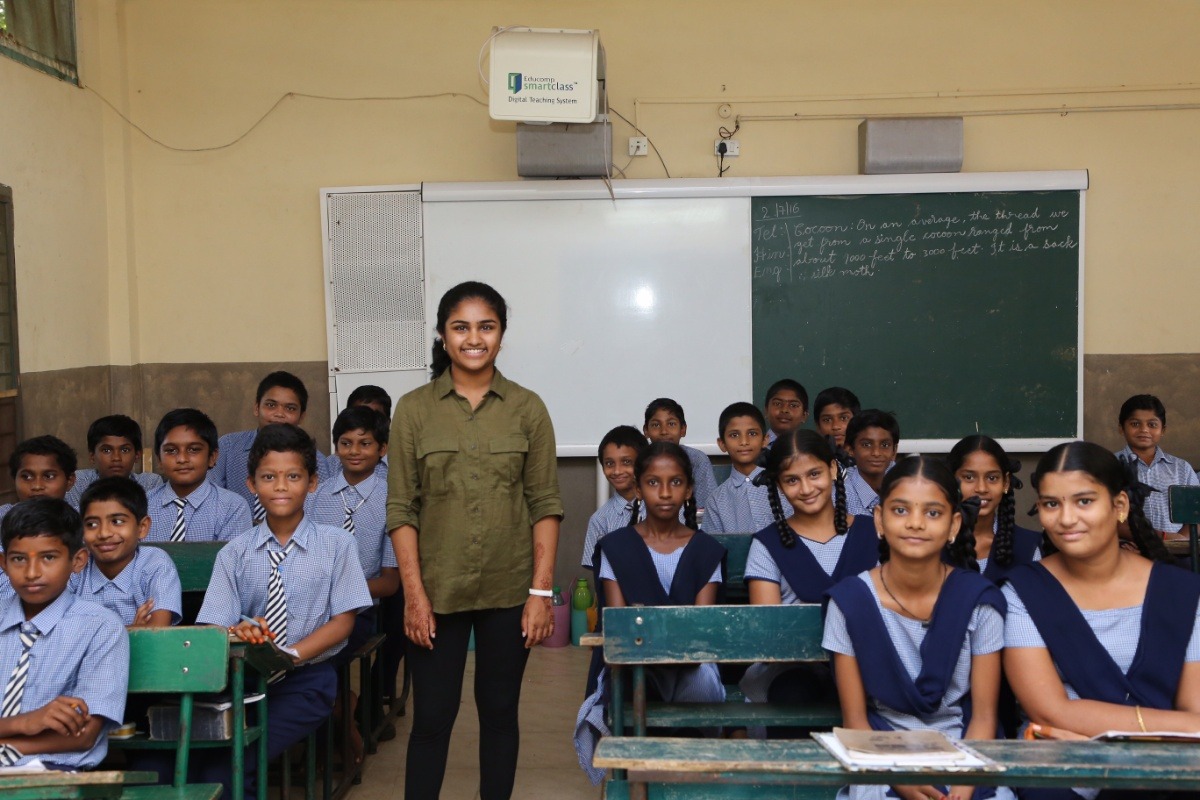 Speak for the Future: Empowering Underprivileged Children Across the World Our Mission:
We want to:
·      Empower underprivileged children around the world through the arts of public speaking and writing
·      Combat child marriages by providing scholarships for girls 
Why You Should Donate:
 Your donation will transform the life of a child attending Chukkapalli High School. It will be used to:
·     Purchase books, computers, and projectors to promote book and technological literacy and facilitate more interactive Skype call classes
·      Award scholarship to girls at risk for child marriages who exhibit the highest class ranking and financial need
Every girl should be afforded the same opportunity to education as every boy.
$120 is enough to send one girl to school for a year. 
The funds will be directly transferred to Chukkapalli High School for immediate purchase of equipment and implementation of the scholarships after being transferred to the US account for Jasti Foundation. 
What We Do:
Speak for the Future has teamed up with Girl Up Miami to teach public speaking and creative writing through weekly Skype calls to  grades 7 through 9 at Chukkapalli High School, which is in Adavi Nekkalam, a rural town near Vijayawada, India.  The course will be taught over the span of many months, leading up to a 3 week intensive bootcamp in December.
Who Are We:
My name is Shravya Jasti and I am currently a sophomore at the University of Miami. I started Speak for the Future in 2015 as a junior in high school, teaching public speaking to over 250 underprivileged students, raising over $2,600 to allow 17 female students to attend school without financial burden and building a library at the school. As a part of the CGI U 2018 Commitments Challenge this year, Speak for the Future is empowered to raise the maximum possible funds for girls across southern India. I want you to speak now to speak for the future.  
To learn more about Speak for the Future about our programs and my story, please visit our website:
http://speakforthefuture.org/
.
This campaign is part of the 2018 Clinton Global Initiative University Commitments Challenge.
Organizer
Shravya Jasti 
Organizer
Holmdel Township, NJ