Let's get diverse children's books into classrooms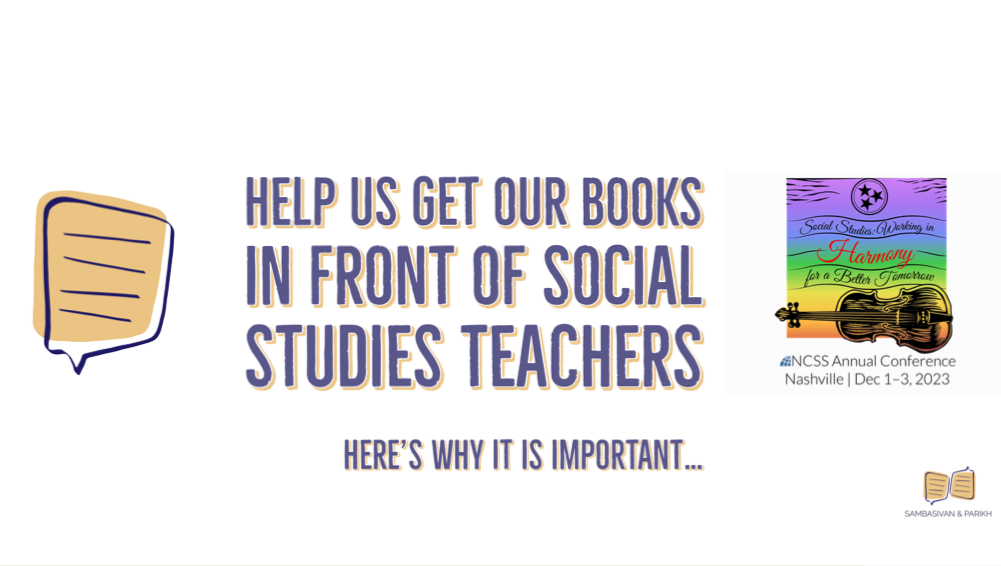 At Sambasivan & Parikh, our overarching goal is to amplify stories that don't get heard, bring the communities they represent front and center in classrooms, and place powerful learning tools in the hands of educators, families, and community advocates.
WHO ARE WE?
We are Ambika Sambasivan and Suhani Parikh, founders of
Sambasivan & Parikh
, a minority women-led publishing company on a mission to champion stories that center the voices of underrepresented communities.
We launched Sambasivan & Parikh after years of growing our independent presses,
Yali Books
and
Modern Marigold Books
. Our belief that stories are a powerful tool for social change brought us together. Over the past nine years, we have:
- published 22 books spanning children's, middle grade, and young adult categories
- garnered 12 notable book awards and honors from literary and educational organizations
- have received numerous positive reviews from reputed book reviewers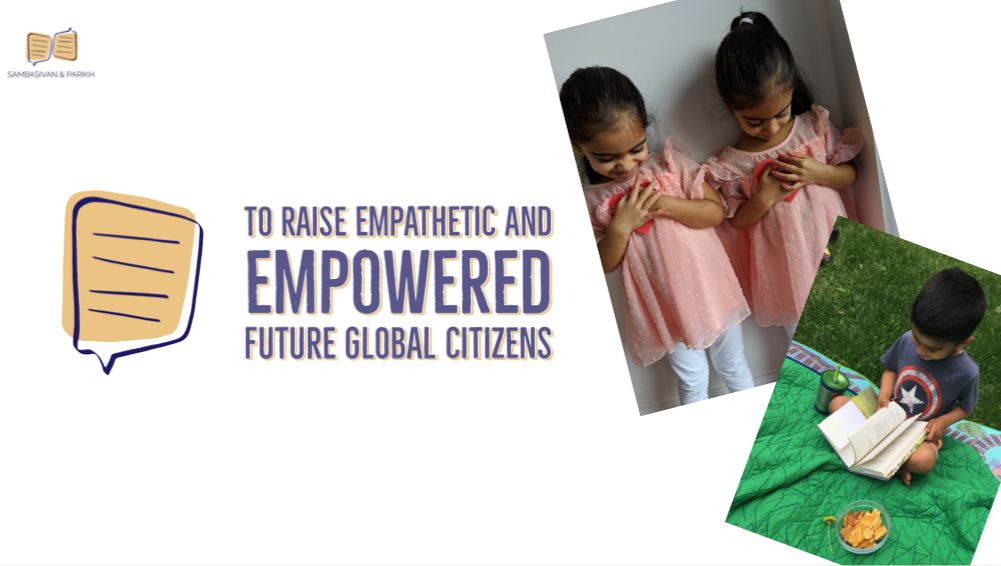 WHAT DO WE WANT TO DO?
Gaining visibility in the school and library market is essential to our mission, and we continually seek opportunities to network with educators and librarians. Attending conferences geared toward professionals helps us facilitate sales while allowing us the opportunity to share our unique voice, establishing Sambasivan & Parikh as a robust resource hub for education.
Our goal is to attend at least one conference or book-centered event per year. In 2022, we exhibited at the American Library Association Annual Conference. This year, we are seeking your help to showcase our books at the 103rd National Council for the Social Studies Annual Conference in December.
Lioness of Punjab will be honored at the conference this year as part of an annual list of Notable Social Studies Trade Books for Young People awarded by NCSS and the Children's Book Council. We are so excited!
The NCSS Conference is a fantastic opportunity; however, as a small business with limited capital, the cost of exhibiting takes away from the resources we need for production. We are asking for your help to mitigate our travel, accommodation, tabling, marketing, and shipping costs.
A PERSONAL NOTE OF THANKS TO OUR SUPPORTERS
We are truly grateful for your support. We work tirelessly to create and share these books so more young learners will see themselves reflected in literature. Your support means that we can amplify the voices of our wonderful community of creatives by showcasing their stories to an eager audience of teachers and curriculum developers.
You give us wings!
With gratitude,
Suhani & Ambika