"When a mysterious virus begins to afflict a team of astronauts led by Commander Malika Swanson on the Station in Space (SIS), The Association for Space and Aeronautics Navigation (ASAN) turns to YOU -- representing their expert team of epidemiologists and virologists -- to get its flight crew healthy. However, when folks on Earth start showing the same symptoms, you must also use your expertise to find the virus' origin before millions fall ill..."
Hey Y'all. I'm Michole, the executive producer of SpaceBox Trilogy, a sci-fi experience for students, families, and STEM enthusiasts ready for a new age, at-home space adventure. What you just read is a sneak peek into the cooperative subscription box experience that immerses players into a Black centered reality where they will think critically, problem solve, and explore science, technology, engineering, and mathematics in a fun way. Think of It like an escape room in a box!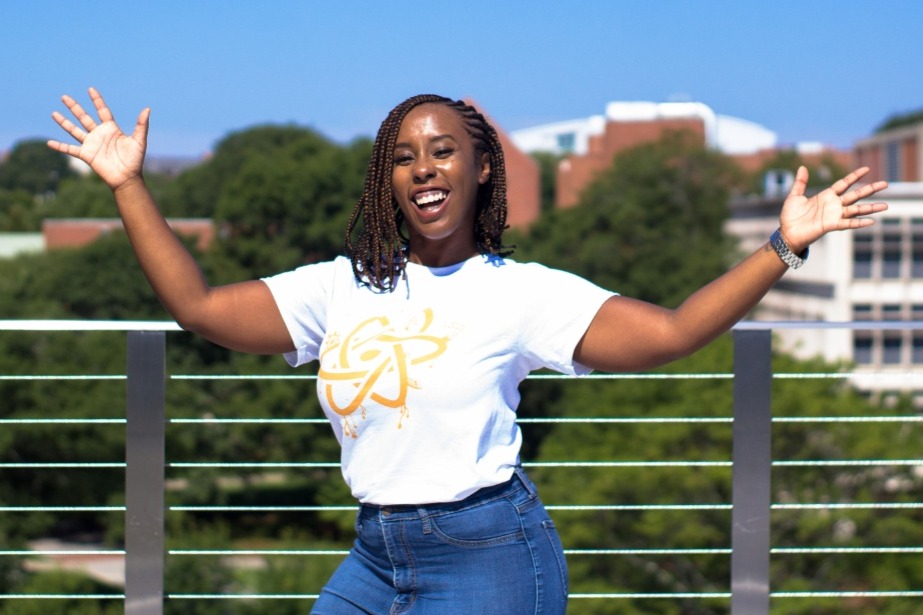 The SpaceBox Trilogy production is divided into three phrases with the first phase being all about Beta Box -- our pilot experience. We are seeking to raise $3200 by August 10 to fund this first phase of SpaceBox. This Beta Box pilot experience is designed for  specially selected Beta testers can get a taste of what we've been designing and can offer us honest feedback on how we're doing so far before we officially launch in February 2021. This initial funding amount will allow us to purchase all of our necessary box supplies, softwares, ship boxes, and pay stipends to our team of all Black writers and content creators (who are honestly DA BOMB!).  Additionally, we want to be able to offer this Beta experience at no cost to our Beta Testers so we need your help to make this possible.
To make your contribution more out of this world, your donation of any amount will qualify you for a chance to be 1 of 10 donors to receive a Beta Box!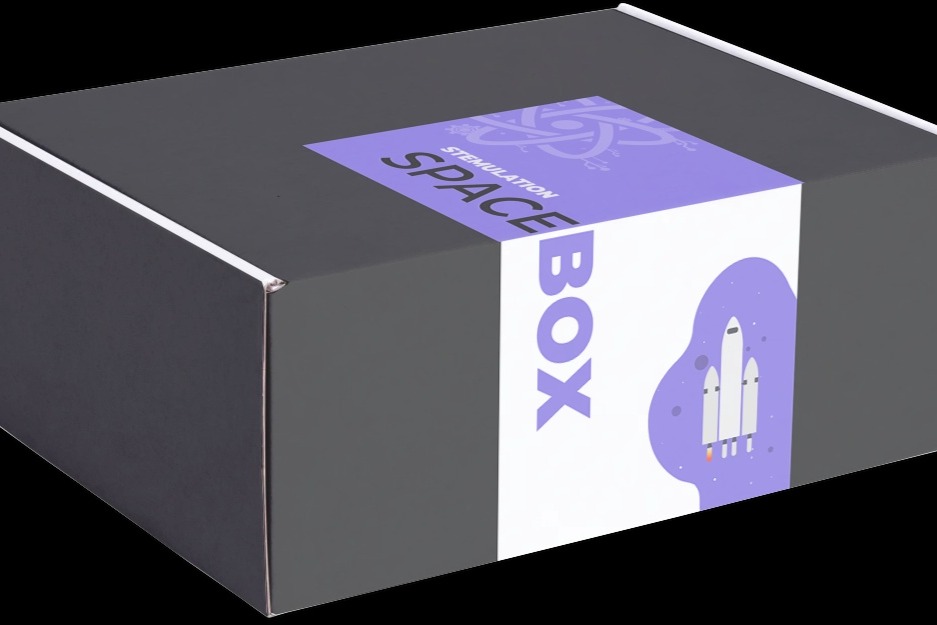 The SpaceBox Trilogy is brought to you by a Blackity-Black team at STEMulation Escape Room LLC
, an edutainment production company that I founded a year ago. Our goal at STEMulation Escape Room is to liberate communities who are too often ignored and silenced in STEM and beyond. So we create STEMulating experiences that center their voices and world. In other words, we bring together diverse and creative STEM talents to STEMulate our imaginations toward an equitable reality. 
On a personal note:
There are plenty of businesses, colleges & universities, and federal departments creating STEM programs and curriculums to increase minority students' interest in and access to STEM careers. However, too many are actually aiming to increase low-income Black students ability to assimilate into a predominantly White male STEM career. My motivation for starting this business comes from my desire to no longer let other people narrate or dictate our life stories -- especially my own.  
When others discuss my life: it's relegated to being raised by a single mother in a low-income household. But when I narrate my story: I was raised by a village of women consisting of my mom and her best childhood friends who became my godmother and aunts. They transplanted from Seattle to Atlanta just so my cousins, sisters, and I could see successful Black people everywhere and in all fields -- including STEM. 
When others discuss my life: it's relegated to being a first generation Black college student who is surprisingly exceptional in mathematics. But when I narrate my story: I was the 9th Black Woman to earn a B.S. in Applied Mathematics from the Georgia Institute of Technology -- an institution with a 6% Black population in a 54% Black city. Now as a Mathematics Education Doctoral student at the University of Michigan, I can better understand how that disparity was only the tip of the iceberg for systemic inequities and barriers that Black people face in STEM. We are too often seen and labeled as being marginalized, underprivileged, minoritized, underachieving, and ultimately uneducated. When in fact we are just simply -- underestimated.
So my team and I are creating these STEMulating experiences to narrate the brilliance we've always known within Black STEM culture. The brilliance with no constraints from a status quo. The brilliance with a boundless imagination. The brilliance that can inspire an equitable and overall better generation for STEM innovation.Thank you for supporting us! 
Organizer
Michole Washington
Organizer
Ann Arbor, MI