South East Market - Grand Rapids Grocery Store
UPDATE: We are using the additional funds raised past our goal to increase capacity for our delivery service so we may get food to our neighbors safely!
With COVID cases high and winter around the corner, it will be such an asset to our community to have local grocery delivery options for as many people as possible.  
Thank you for considering.
Anyone that donates over $75 will receive a canvas tote with our logo on it. 
The South East Market is a store which connects individuals and local restaurants to food and products that align with the ethical, sustainable and equitable future that we must work to manifest. Farmers and producers from traditionally marginalized groups are intentionally sourced to contribute to the market's products and goods. The South East Market's mission will be the best option for those who want to shop with equity in mind. Additional food will be supplemented by local farms and larger food distribution companies, to ensure the price of our food is accessible to the community we serve. We'll provide an array of food all year round. 
Our first means of getting food to customers will be either pick-up or delivery. Delivery will be free to 49507 residents. We plan to increase our capacity beyond the first customers sometime in January. We'll go on to be the South East side's destination black-owned and operated grocery store for healthy, culturally appropriate food. South East Market will cater to those looking to have an experience while grocery shopping.
We signed a lease on 8/12/20 which means it is officially go time! 
While this is an exciting milestone, the journey has just begun and failure is not an option here...so we are going to need your help.
If you want to:
- Increase food access to one of Grand Rapids' most vulnerable neighborhoods
- Invest in the intergenerational wealth of businesses led by people from marginalized communities
- Ensure more grocery store options
- Play an active role in food and racial justice by empowering local communities
- Support a young, women of color entrepreneurs
- Support local leadership
- Support the notion that black and brown lives/dreams/resilience matters
Then please consider donating any amount to some of our start-up costs.
We've had a few road blocks on the way but we're still pushing forward through the support of our community!
Our immediate needs include funding to support:
a living wage for one part-time staff 
signage
an iPad for our point of sale system
cleaning products
additional support around web development
advertising and marketing costs
We are so grateful to everyone who has contributed so far. We believe that this type of shift will address a systems change away from toxic charity to truly empowering communities. Empowering neighborhoods to be self-sufficient is the evolution of sustainability to embody equity.
To realize this future we need your help.
About our founder:
A Grand Rapids native, Alita Kelly recently graduated from the University of Michigan in Environmental Science and Sustainable Business. While building and managing multiple nutrition programs she found a passion for empowering equitable and sustainable food systems. Outside of getting into good trouble, Alita is passionate about; food sovereignty, the benefits of travel, connecting to Mother Earth, conscious consumerism and being a mother to 9 year old Willow.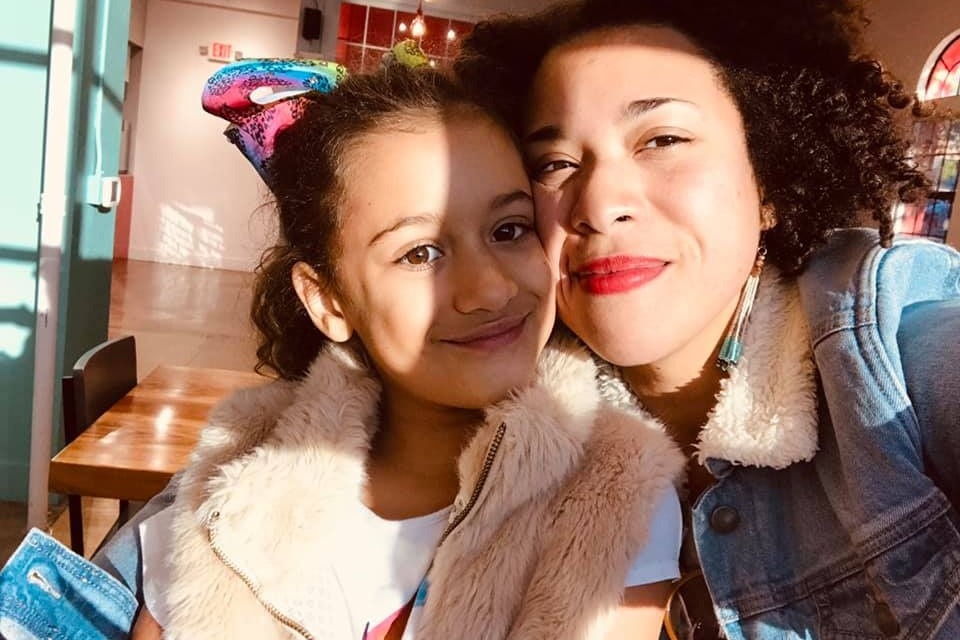 This store will not only provide food access but will serve as a hub for community engagement in several ways. It will be a multifaceted beacon of hope for 49507 and beyond.
Additionally, there is great promise that we will be able to scale the store to meet the South East side's needs, but realizing the dream is highly dependent on the community's ability to show up and support us in our first phase of development and growth.
Stay tuned, lots of exciting things to come!
South East Market Website
WGVU NPR Interview
Facebook
Instagram
LinkedIn
MiBiz Article
WoodTV8 Story
Specialty Foods Story
Organizer
Alita Kelly
Organizer
Grand Rapids, MI