Sophie LeBlond Robert Fundraiser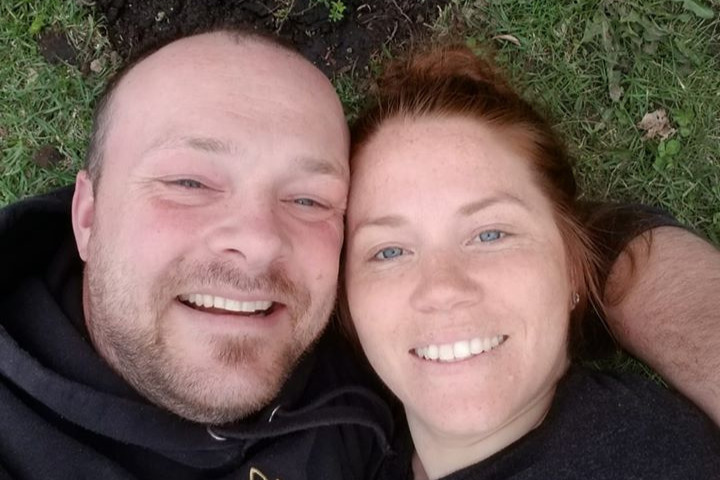 The year 2020 has been a rough one for many people.  It's been an exceptionally rough month of June for the Robert family. 
Sophie is a beautiful young woman with an amazing career in Interior Design with a killer fashion style.
Sophie is a wife to her amazing husband Marty.  A mother to the most joyful bubbly little girls age 7 and almost 3 who love to dance and sing. She's the daughter of wonderful parents. She a little sister and a big sister to her 2 siblings. Last but not least she's my best friend.
On June 15, Sophie suffered a stroke at the very young age of 35! I know, unbelievable right? Sophie was diagnosed with Vertebral and Basilar Dissection.  She has pneumonia in her left lung at the moment but is currently in stable condition at the hospital. MRI results suggest she has significant damage at the brain stem which is likely to result in quadriplegia.
The funds will help the family cope with their new way of life.
We are hoping and praying for a positive recovery, please feel free to add her to your prayers.
En Francais:
L'année 2020 fut une année difficile pour plusieurs personnes, mais le mois de juin 2020 est exceptionnellement difficile pour la famille Robert.
Sophie est une belle jeune femme qui a un sens inné du style et de l'esthétique en étant une brillante décoratrice intérieure.  
Sophie est d'abord la femme de son incroyable mari Marty; est la mère de deux petites filles vives et pétillantes âgées de 7 ans et presque 3 ans qui adorent danser et chanter.  Elle est aussi la fille de parents merveilleux, et est la petite sœur et la grande sœur pour ses 2 frères et sœurs.  Enfin, Sophie est ma meilleure amie.
Le 15 juin dernier, Sophie à peine âgée de 35 ans a souffert d'un accident vasculaire cérébral ! Je sais, incroyable non ? Sophie a reçu un diagnostic de «dissection de l'artère vertébrale et basilaire».  En ce moment, elle souffre aussi d'une pneumonie au poumon gauche, mais est actuellement dans un état stable à l'hôpital.  Les résultats de l'IRM suggèrent qu'elle a des dommages significatifs au niveau du tronc cérébral qui sont susceptibles d'entraîner une quadriplégie (paralysie des quatre membres du corps).
Les fonds aideront la famille à lui procurer des soins pour s'adapter à ces nouveaux besoins.  
Nous prions et nous espérons que notre chère Sophie se rétablisse rapidement et positivement.  
SVP n'hésitez pas à l'ajouter à vos prières
Fundraising team (4)
Francine Boily
Organizer
Raised $27,804 from 101 donations
Nepean , ON
Kortnie Morin
Team member
Raised $3,305 from 32 donations
Joel Martin
Team member
Raised $1,430 from 20 donations