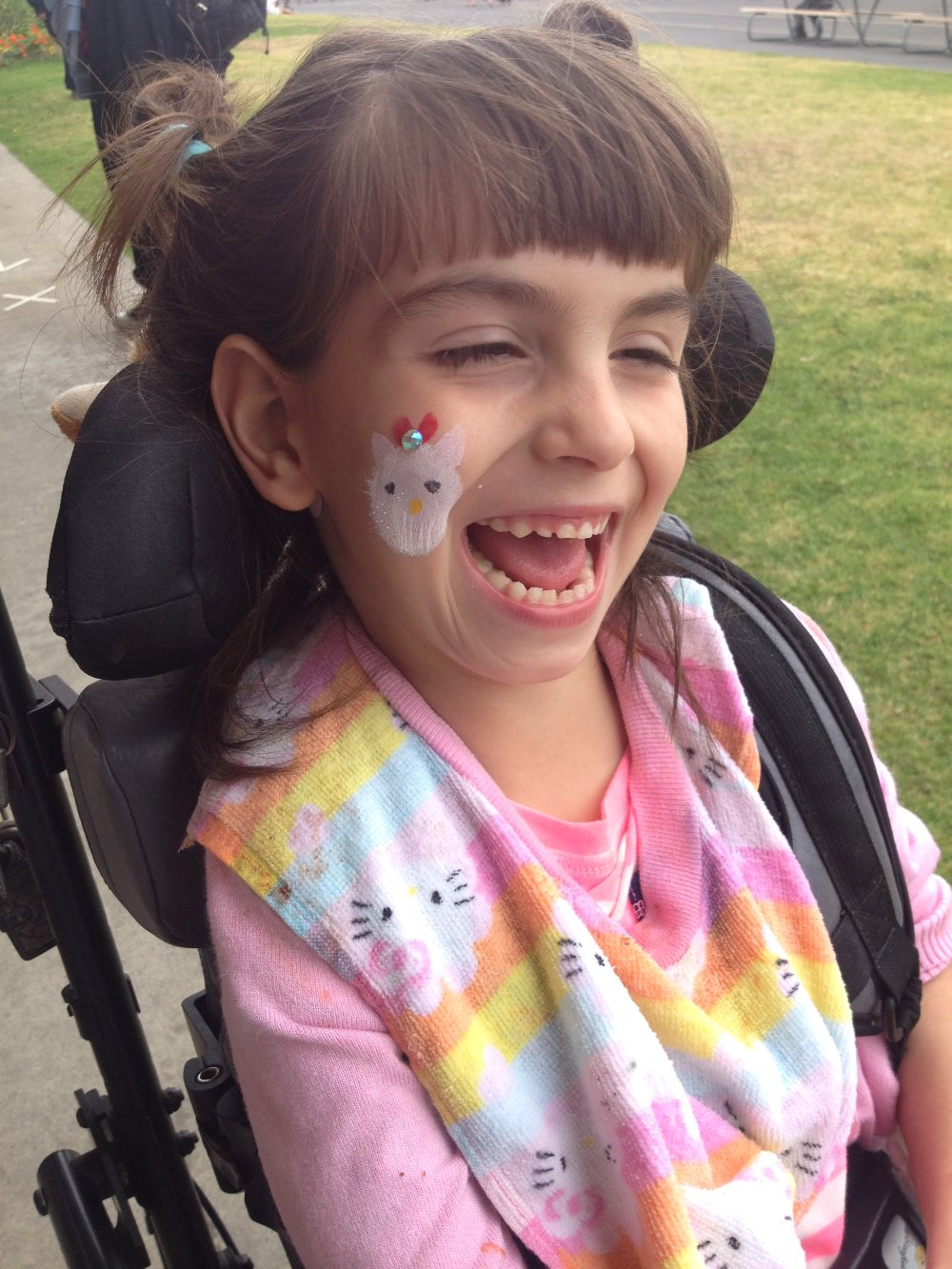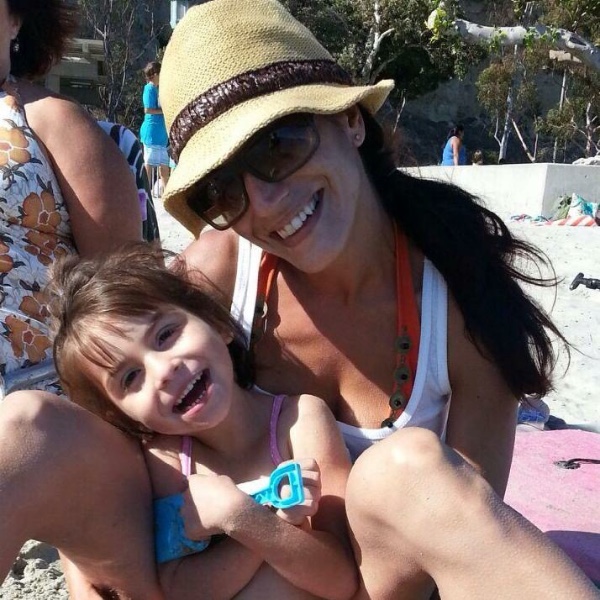 Sophia is proof that big inspiration comes in small packages. Born 9 weeks premature and weighing in at just 2 lbs. 12 oz., she was the size of a small kitten and could fit in the palm of my hand. Although her lungs were underdeveloped she did not require oxygen and was already proving to be a determined little girl, setting the tone of her life and journey. After 2 months in the NICU, I was finally preparing to take her home and was taken into a tiny room with the doctors for what I thought was a routine overview of preemie care. Oh how wrong I was. The doctor informed me that she had Cerebral Palsy, and that she would never walk, talk or function as typical children do. There are no words for the shock and devastation that a diagnosis like this brought to our family.
We took Sophie home and resumed our normal lives as best as possible. I went back to work, kept busy raising 2 small children and began Physical and Occupational Therapy for Sophie. By the time she reached 2 years old, it was obvious that she was not meeting the typical milestones. Although she was always happy and smiling she was unable to communicate, crawl or even sit up. Realizing the challenges that were up ahead I made the choice to leave my job and make her care my first priority.  Life became a journey filled with doctor's appointments, hospitalizations, surgeries and procedures where she endured numerous tests, scans, IV's and long stays in the ICU at Children's Hospital of Orange County (CHOC).
Through the involvement from all of our family and her devoted Aunt Cindy, we've managed to keep up with an aggressive regiment of Speech and Physical Therapies. The hard work is paying off as she is constantly proving those doctors wrong; speaking clearly enough now that most people can understand her, walking farther than any had thought possible and excelling academically in school.
Now, at almost 9 years old, she is developing into a very smart and determined girl who just wants to be able to do things that other kids get to do: ride a bike, swim in the pool, sit up unassisted and most of all, walk with her brother. She's quadriplegic and uses a wheelchair most of the time but loves the freedom and independence she feels from using a walker. Her life is still consumed with doctors, specialists and trips to the hospital but Sophie perseveres with a smile on her face and the endurance to take on the next challenge, an inspiration to all. We are constantly looking for new ways to integrate her limitations with typical activities and 3 years ago she was the first disabled child to enter the Dana Point Grand Prix Kid's Race, an annual professional cycling race that includes a course designed for kids.  She inspired other kids with special needs to enter the following year and in its third year, over 25 children with various disabilities were included in the race. She is our "Little Angel."
Sadly, we lost one of the most important men in her life, her grandfather, Carl. He was her biggest champion and supporter. He was pivotal in the success she has had in her life, always encouraging of her desire to do things as independently as possible. He also made sure that every opportunity to improve her independence and quality of life was met, financially supporting many additional therapies like horseback riding and water therapy . His optimism and assistance was crucial to her success and his sudden passing was a heavy blow for all of us.
Despite all positivity, hope and determination surrounding our family, the fact remains that there is still a long and difficult road ahead. The harsh realities of having a child with special needs and medical issues is that the financial burden is not only a reality now but will continue to be for the rest of our lives. My goal is to raise enough money to cover what insurance doesn't:
1.     A DMO Brace, an orthotic body brace that will help support her so she is able to sit up without assistance and be free of her wheelchair. The brace also helps to prevent and correct the curving in her spine and runs $2100-$2300.
2.     Monthly Therapeutic Riding Therapy at the Shea Center in San Juan Capistrano which will help to correct her hip joints to a more natural gait and prevent and delay potential hip dislocation issues and surgery and costs $700/month (at least 6 months = $4200).
3.     Otto Bock Mobility stroller to replace the one she's outgrown and 7 years old. This is a necessity for getting around since I don't have a wheelchair accessible vehicle and have to lift it into the car. Cost $5270. 
We graciously ask for your prayers and donations to help us achieve this task and help our determined little girl reach her potential.  
Much love,
Diana and Ryan Robins