Soltane Cafè Needs Your Help
Two weeks ago, Soltane Cafe's air conditioner broke.
We tried to use fans and lessen oven use to help cool down the space, but ultimately decided
it is unsafe for people to work with inside temperatures in the nineties
, and had to close our doors. 
Unfortunately, replacing any HVAC equipment is not covered by our lease, and to make matters even trickier, the unit is located on the roof! A crane will be needed to lift the new unit to such a height. Repairs are estimated to cost between $16,000–$20,000!
Our unexpected closure and repair cost is hitting the café hard financially. Our eight paid employees with intellectual differences are unable to work, which they count on for important financial support and mental health. 
We are reaching out to you, our incredibly supportive community, for help. Please consider donating to our GoFundMe so we can get Soltane Café back on it's feet, put our delicious coffee and pastry back in your hands, and get our amazing staff back to work! 
Click here to learn more about Soltane Café!
Soltane Café is located in the heart of downtown Phoenixville, PA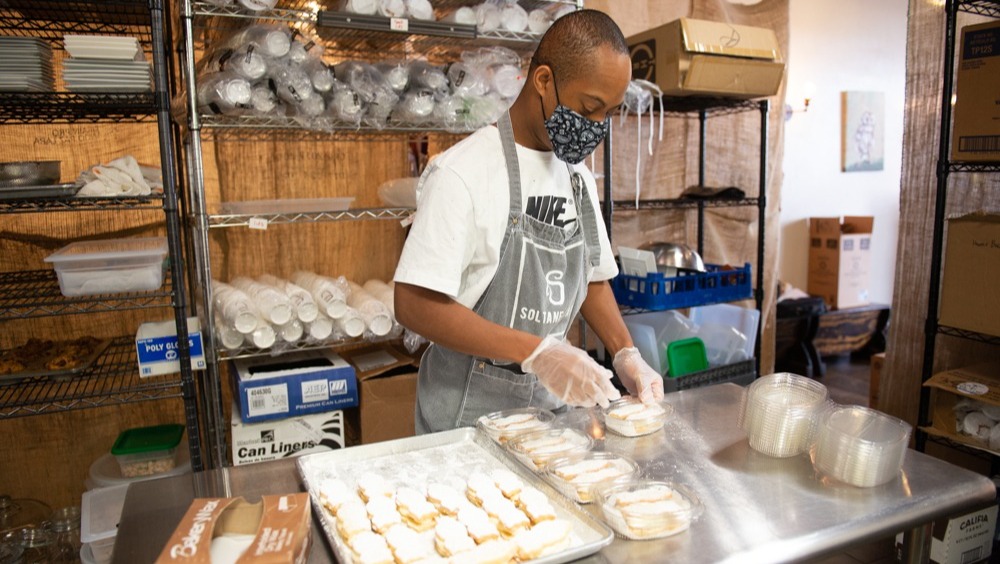 Ashaun packages up our famous Hootie Hoo sandwich cookies
Stephen always greets customers with a smile at the register


Julianna pours expertly frothed milk at the barista bar

Learn more about Soltane Café in our mini-film!
Fundraising team (2)
Registered nonprofit
Donations are typically 100% tax deductible in the US.