Why support this project?
This project will provide sustainable and uninterrupted electricity to the Kofar Gwari Primary Healthcare Centre in central Nigeria using a solar photovoltaic system with battery backup. The Healthcare Centre, built in 2013 to meet the Millennium Development Goals, serves 11 rural communities of 60,000 people. Unfortunately, it has never had access to electricity and this is not expected to change in the near future.
Why is the project important?
The lack of electricity makes it impossible to store vaccines, anti-malarial medication for children, anti-snake venom or to properly sterilize medical equipment for the 100 patients received each day.  The project will change this.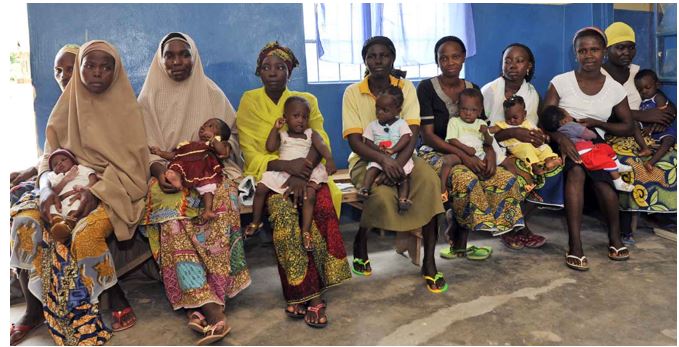 What will the project achieve?
The project will result in better healthcare access and a more economically productive population.
 How much does the project cost?
The project's total cost is €10,000. Of this amount €8,000 has been raised from the generous staff and management of
Shell Netherlands
.
How much is still needed?
€2,000 is still required to complete the project.
Who will execute the project?
The project will be executed by
VAYA Energy
, a locally-based company, which I advise, as a 100% social initiative. This means that all project design, project management and project execution work will be done at no cost. 
When will the project be executed?
The project will be exectued between February and March 2017.
Does VAYA Energy have experience in this area?
Yes it does. It
funded and executed a similar project in February 2016
for a rural healthcare centre.
Is VAYA Energy a charity?
No. But
VAYA Energy
  executes social projects alongside commercial projects.
VAYA Energy
is an audited company whose financial results are made public.
How do I know when the project is up and running?
Regular updates will appear on this site. Project performance data will be published on the
VAYA Energy
website for public viewing as well.
Will the project be sustainable?
Absolutely. Excess electricity generated will be sold to a nearby business at a rate that covers the cost of maintenance and replacement. This is a not-for-profit project.
Do you intend to do more social projects in future?
Definitely. Our goal is to provide electricity to more primary healthcare centres in other parts of Nigeria in the near future provided funding can be secured . All projects will be in safe locations and must be self-sustaining.
Why should I believe in your project?
Because without your support, we cannot make this meaningful, lasting and sustainable impact on the lives of others. 
How much should I contribute?
Any amount you can.
What do I get in return?
 A special 'Thank You' plaque containing the initials of all those who supported the project will be placed next to the project as a sign of appreciation.
Any last words?
Thanks for reading this far. We look forward to your support in creating a better society. Electricity is so essential to development. That is what drives us to bring it to rural healthcare in a sustainable way.
Thank you
Dr.  Chippla Vandu