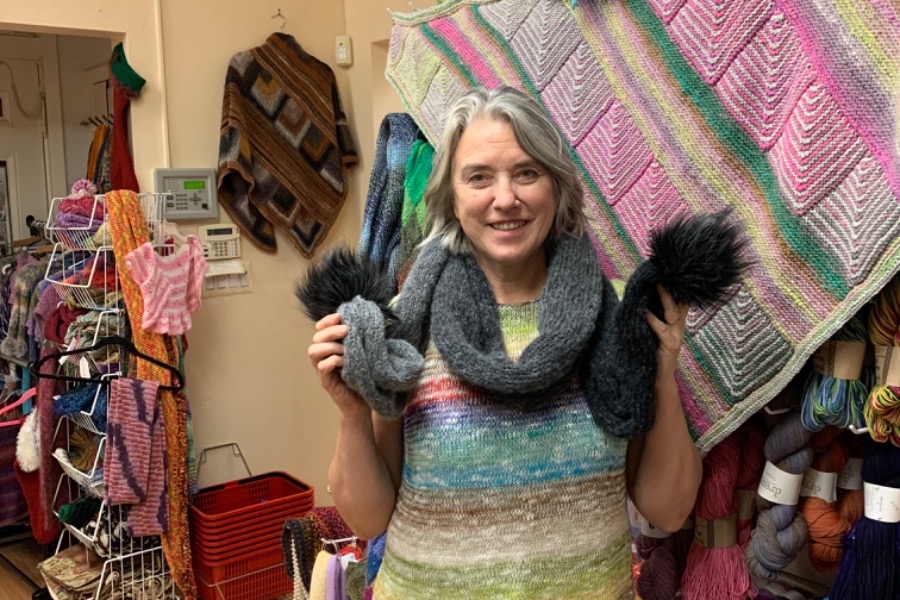 So Original Yarn Studio
is a small business located near Olney, Maryland between Washington D.C. and Baltimore.  I met the owner, Lana Ford, when my mom was picking out yarn for a knitting project. She quickly took me under her wing and supported my small business.  Over the years, I've have witnessed her kindness and generosity in supporting many other businesses in the area.  Her passion, dedication and love for her craft taught me to love knitting and has served as inspiration for many others in the region.
Today however, finds her on the verge of closing her store due to the effects of the COVID-19 pandemic.  Even with the partial re-opening this past month for shop owners, the restrictions of social distancing, sanitary practices and overall consumer fear have led to greatly diminished foot traffic and sales.  Over the past 3-4 months, she cannot afford to pay her monthly rent or even purchase the products that she hopes to sell to her customers.
Lana was forced to close her store for the pandemic and turned to online sales, zoom calls, FaceTime shopping and shipping of yarn hoping that by reinventing her business could somehow survive. She applied for almost every small business support grant and loan, but was not successful in receiving any assistance.  Many of these programs were geared for larger businesses and not sole proprietors.  While these larger corporations received millions of dollars of support from State and Federal programs, the financial needs of So Original and many of the smaller local businesses that make up the life blood of our communities were unfortunately left unaddressed.
Lana doesn't want to give up.  And her community of friends and customers, realizing the loss to the community as well as to their daily lives, don't want her business to fail.  Lana has created more than a yarn store.  She has created an all inclusive community of yarn lovers that support each other in their craft and in life. She has created a sanctuary where her customers go to knit and share a part of their lives. In these challenging times in which we live, keeping businesses alive such as hers is absolutely essential.  Many people have been uplifted by Lana and her outreach to others.  They've sat together as a community to share dreams, laughs and tears, supporting one another in their craft and daily lives.
If you understand the overwhelming importance of small businesses such as So Original Yarn Studio or have had the good fortune to have shopped there and met Lana, please consider ANY donation.  Every little bit helps.  Please give before it is too late and the doors of this important establishment are forced to close.  She deserves a chance to get back on her feet and continue to offer the Washington-Baltimore region more than just a shopping experience.  The real friendship and fellowship found in her shop are not only the building blocks of communities throughout our country, they are the the building blocks of our daily lives.
So Original Website