Help Smugtown Mushrooms Grow
Smugtown Mushrooms
has been growing and working with mushrooms & Fungi since 2011. Offering a vast array of mushroom cultivation supplies, teaching classes and being a presence within the local and regional community. We grow exotic & medicinal mushrooms, indoors & outdoors, perserve wild mushrooms found in our forests, organize large mushroom events, host art & music gathering, potlucks, & guided hikes.  We make extracts, mushroom art and travel all over the region connecting people to the natual world and the potential mushrooms bring in our lives.  We have grown over the years in many directions, with many obstacles in our path, as any DIY business does. 
Check out this article that was published about us & our history up until about this point:

Our Story So Far
We had a great location in the heart of our cities food district, but a tragic turn of events occurred and we were forced to vacate our home of four years to temporary locations while we looked for a new home. Luckily, teaming with many other mushroom farmers and producers around our region.  Without their support and willingness to help us we wouldnt of been able to survive this point.  Now we found a new location, moved our gear, which does include a 18 foot sterlizer, other large lab equipment and more.
Heres a video from our old facility!! Check it out!
You'll see in the video, we DO have the skills, and materials to do this AGAIN! We just need your help to cover the costs of the rebuild, hooking up our autoclave, frame the walls, buy new drywall, more electrical, and hopefully setting up a better more efficient and ergonomic intake & production system.
WHAT WE HAVE DONE ALREADY?!
In between this new facility and the past one, we have been grinding gears, using other farmers facilities to make our mushrooms, and cultivation supplies while still organizing classes and large regional events like the
2016 Radical Mycology Convergence
and the
Annual MycoSymbiotics Festival
, alongside a number of other gatherings and classes.
One of the many ideas Smugtown accomplished when we did hold space and have our past facility, we merged farming and permaculture into an urban setting. The sweet smells of the Earth would permeate the halls of the building, the signs of life were present, even if one didnt even see the growing process happen. We bridged the distance from the farm to the consumer. We even help transition consumers to producers, by offering classes on cultivation &  foraging, supplying grow kits & helping bring the world of mushrooms and Fungi to the people we meet!
Our love of mushrooms isnt a fad, this is a way of life for us and the small crew of people who have helped and dedicated their time to make Smugtown Mushrooms a entity within the cosmos. We want to be a trusted name when it somes to mushrooms and Fungi in all regards. To want to be a haven to biological education, citizen science & a bio-centric paradigm for the future of the planet and people. 
Another world is possible and there is a better way!
What happens when you can make all that highly nutritious food, medicine, & remediation?


We become fed, healed and nourished....
 Smugtown Mushrooms will have their doors open, able to offer highly nutritious foods to many. We will be a source for food, education, autonomy & growth. Being an ally within the fabric of the communit.  Locally & globally.   Being there, having a presence & allowing those who get drawn here to feel the pull of the power of mushrooms & Fungi.  To learn, grow and do that same in return. 
BELOW  IS THE PHOTO WHEN WE MOVED THE AUTOCLAVE TO OUR NEW HOME & WHERE It RESTS AWAITING TO BE HOOKED UP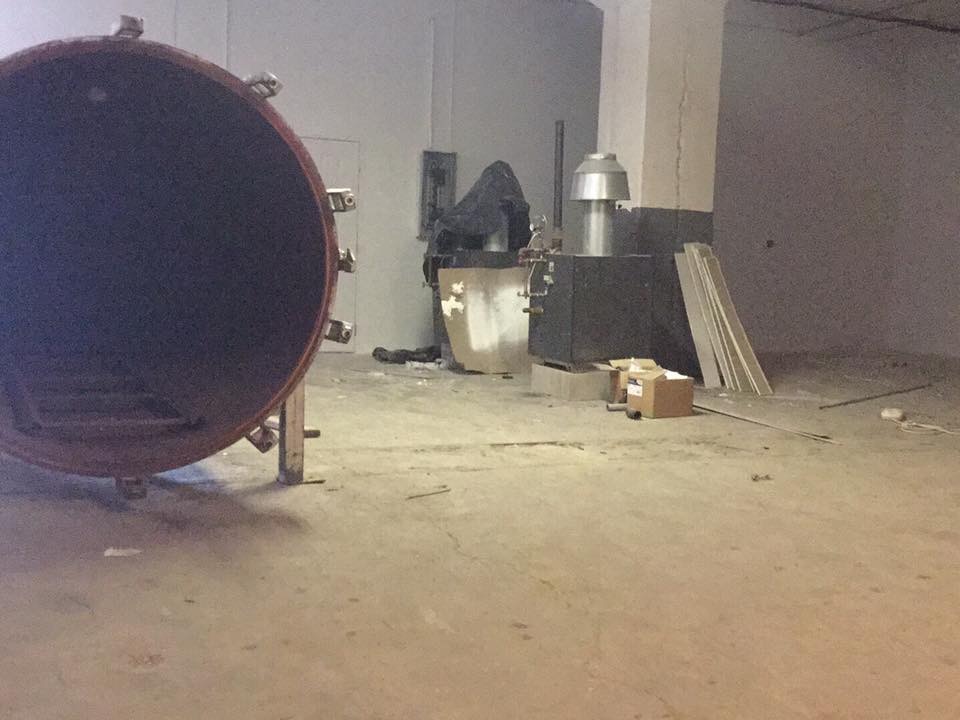 HERES HOWS ITS GOTTA GET SET UP, the following are older pictures from our last facility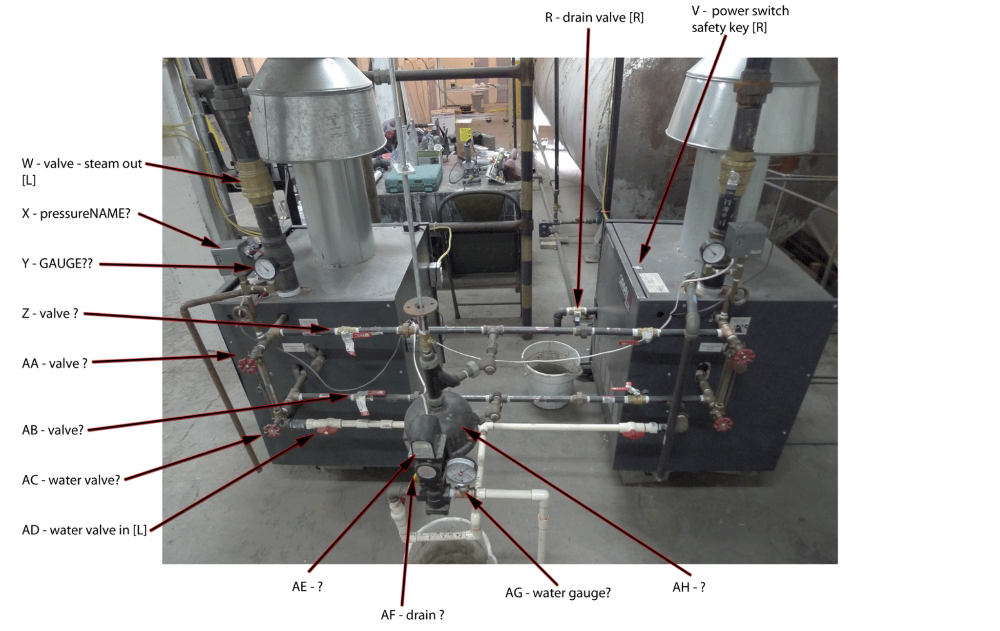 Above are the parts to the autoclave we have to replace and buy NEW, this is definitely is the heart of our operation and has to get done first!  HELP us do this since we have to do this all over again!! 


You will bring the mushroom vision forward. Helping cover costs and ease the pressure of starting our farm while still trying to be organizers, creators, farmers artists and family members. This new facility and space isnt just for Smugtown Mushrooms to thrive but rather its a mutli-use community space, that is there to be a safe space for educators, organizers, artist and other community members to contribute and hold dear to them, We want to bridge the gap form literal food production to actual participation beyond just visiting to market and buying, but really creating a relationship within our community far and wide. 
With this generous community-driven boost we will be able to steer attention away from meeting the demands of start-up costs and being able to focus on project design, production flow, classes & workshops. Which in turn makes and keeps the lights on, literally. We cant be open if no mushrooms are being grown and produced.
Even if we dont reach the
exact
amount the funds
WILL
go straight to labor, parts and pushing forward with the project plan. We just wont be able to do it as quick as we want to.
If we do make our goal and beyond, we will continue to make our set up and systems more energy efficient, upgradeing to reusbale and sterlizable fruiting containers so we dont have to be as wasteful.  switching over to LED lighting, making rooms with motion censors, all fans and oter devices on timers. 

HERES WHATS BEING OFFERED TO YOU FOR
YOUR HELP!!

WE HAVE ADDED MORE PERKS to our list on our GOFUNDME, even more whats listed below----->TAKE A LOOK





*Greek mushrooms option DOES NOT INCLUDE AIRFARE



 There's something about a DIY(Do-It-Yourself) or rather DIWO (Do-It-With-Others!)

Something that makes it feel homey, more creative, original and free. Somewhere that anyone can walk into, yes, even if they arent into mushrooms and enjoy. A safe space. Where all are welcome to enjoy and contribute. This space is a hub for the love of knowledge, skill shares, potlucks, gatherings, music, food & love. Where do we find that these days?  PLEASE consider helping us make this a reality not just for us but the WHOLE community far & wide!
HELP US TODAY!!!!
Pictured above is a photo of Olga from our last location smiling widely with a bag of Chicken Mushroom spawn, being so glad and GRATEFUL for our operation to be functioning fully & properly!
Please help me make this a REALITY AGAIN!
HELP US GROW MUSHROOMS FOR YOU AND ME
THANKS!
Organizer
Olga Tzogas
Organizer
Rochester, NY