Slade & Vinessa - Ready to Rebuild
We survived
Hurricane Harvey in Cypress Texas
 but not without getting 2in of water through the entire bottom floor of the house.  It's emotional difficult to stand there and watch water enter your house from every room and you are helpless to stop it.  I was scrambling to throw down towels and ring them out but it became useless.  The hardest thing is to reach out and ask for help but we need it. 
These funds will be used to rebuild our home.  I am not sure of the exact costs but the goal is a good place to start.  We have already contacted FEMA and insurances and are in the waiting processes.  I have also contacted an insured construction/ restoration company to look at the damage and let us know what the next steps we are to take.  We were able to save almost all of the furniture because we moved as much upstairs as we could lift, the rest, we elevated with bricks and tables. 
As soon as the water went down an inch in the garage, I spent hours sweeping the entire house until I removed as much water as possible.  The next day we cut out all the carpet, padding, etc. and removed it. We have since been drying everything out, cleaning, and trying to remove the dank water smell while trying to  return to as much or a normal routine as we can. 
I want to thank everyone that has been in communication with us during and throughout the storm.  Your support means the everything to us.  We will post pics of the progress as we rebuild so we can relive.
Slade & Vinessa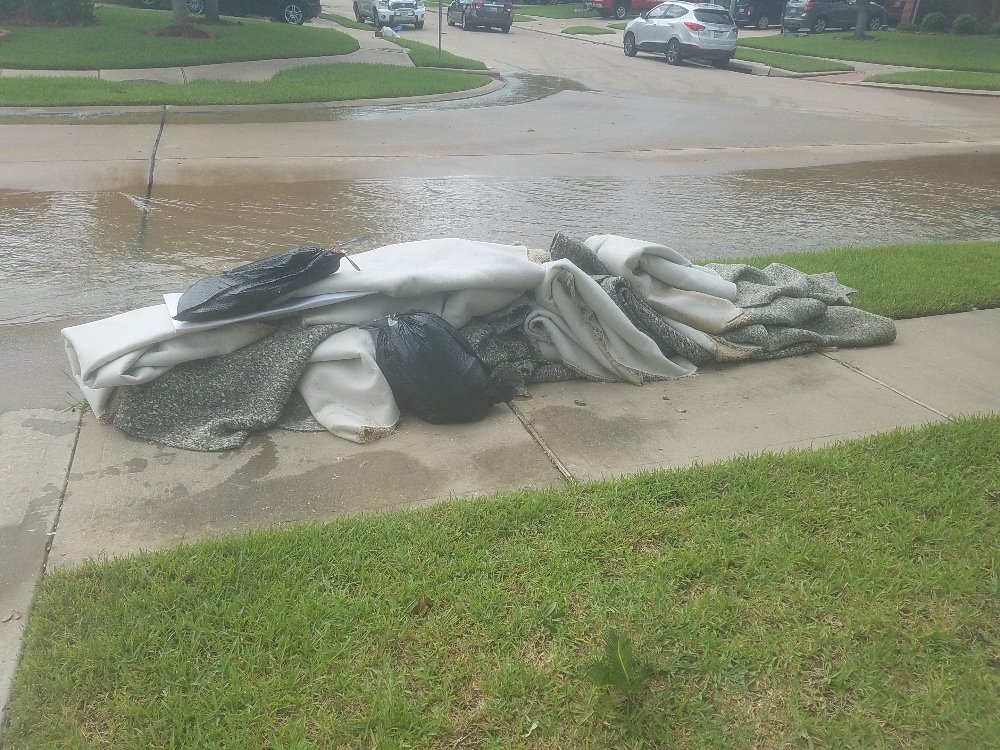 Here are a few photos.  The sheetrock and hardwoods floors are not removed yet so this is just the start of the process.  I am waiting on the restoration company to come look at everything today and gives me estimates of what needs to be done. 
Thank you again so much for your love and support:)
All of our carpets and hardwood floors have been torn out:(
Water levels that were on the baseboards.  You can still see it even though it is dry now.

Organizer