Skjelse's Road to Recovery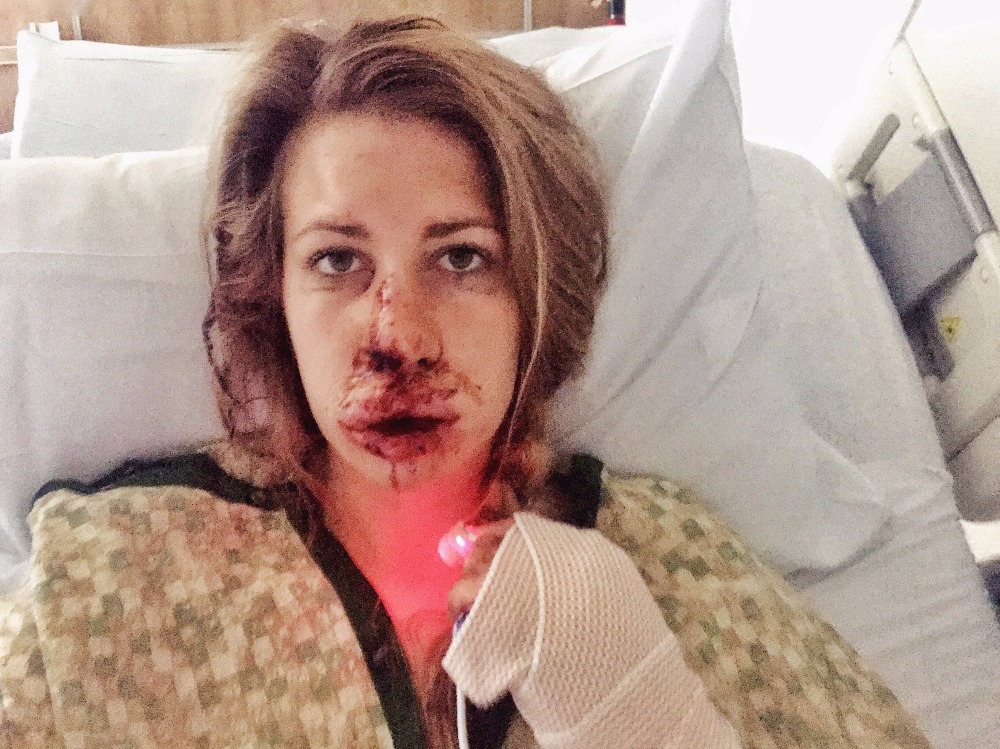 Early Wednesday, September 14th, 2016 we received a phone call no family ever wants too...one of ours had been seriously injured and was in the hospital. The initial information was that our beautiful Skjelse had been in a terrible bike accident.  
Taken unconscious to their local Level 1 trauma center, it was soon discovered that there were significant facial injuries concentrated around the mouth/jaw.  Seven teeth were gone with multiple others cracked/damaged, the maxilla broken with other less serious fractures as well. Fortunately there were no brain bleeds, but still a severe concussion and coup contrecoup brain injury (bruising on the brain). 


We assumed Skjelse had hit something and flipped over her handlebars. She remembers nothing.


It became obvious after discussions with doctors that recovery would be extensive and involve multiple bone grafts, dental implants, and reconstruction over the course of a year or more. 


Unfortunately, what we initially thought was a terrible bicycle accident appears to be the result of something far more sinister. 


Skjelse had likely been attacked while on her way to meet Jeff for an evening bike race along a lightly traveled stretch of bike path not far from their house.

The police are now investigating and details are still sketchy on motive; however, it would appear an individual(s) was hiding along the path and hit Skjelse in the face with a rock while she was riding by.


We are eternally grateful that not only was Skjelse wearing her helmet, deflecting much of the blow, but that some of their friends happened to be riding to the same race and spooked away the assailant.
They did notice someone along the fenceline but thought no more of it at that point in time because they were tending to Skjelse.   We can only hope the perpetrator is caught and brought to justice.


The road ahead is going to be long and difficult.
We've set up this GoFundMe campaign to help offset the medical costs that will be mounting along the way. All funds will be used for costs associated with Skjelse's care, treatment and recovery.

  
Based on initial discussions with doctors and surgeons, it will easily reach $35,000-40,000 just in oral surgery.

If you know Skjelse, you know that she would give the shirt off her back to anyone in need.
Now it's our time to help support her and Jeff as they go through this unbelievably difficult journey together.

Thank you so much from the bottom of our hearts for helping Skjelse get back on her feet and get the care she will need.


All our best,
 Laura (Skjelse's Sister-in-Law) & McKay (Skjelse's Cousin)






Organizer and beneficiary