Sisterhood Strong for Texas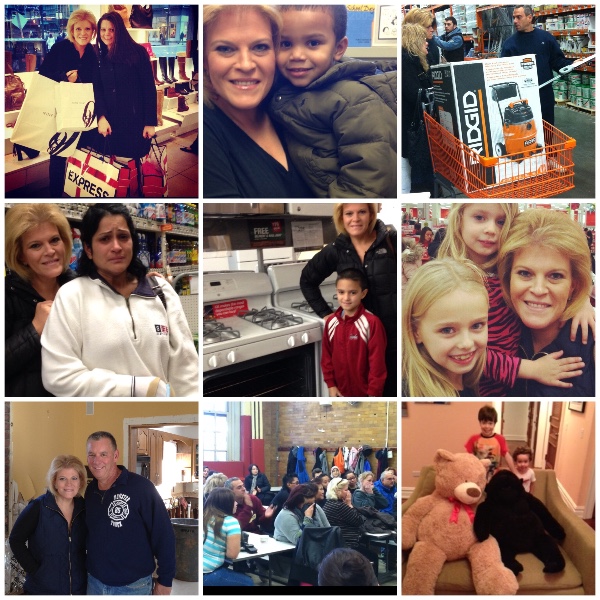 We help because that's who we are and it's what we do.
When Hurricane Katrina displaced thousands of New Orleans residents who were bused to the Houston Astrodome, I flew there to help. I met Doris Banks, a young single mom who needed a new job and a new home. We made it happen fast. 12 years later, we've remained friends.
Read about Doris & me in this New York Times profile
When Hurricane Sandy took its toll on New York and New Jersey, I led an effort that raised a whopping $100,000 in just 10 days. I had the honor of giving away every penny to families who were hit hard. The photos above are a teeny look at the families whose homes were flooded and needed and received power tools, new kitchen appliances, flooring and more.  We made many trips to Home Depot and Target. 
Watch a TV segment to see who got the money
Now our powerful SISTERHOOD is joining together to show the strength of our collective support for the people of Texas. Once Harvey fully passes and the cameras are gone, we'll work with local resources to identify where and how our funds can make the greatest impact.  
Just as I've done in the past, we will share photos of the faces and places that benefit from our financial support. This will be fully transparent for your benefit and will take time.
Two notes:
1) GoFundMe charges about 7.5% in fees per contribution to run this campaign. I will personally reimburse/cover those fees, so 100% of your contribution goes to the cause.
2) For any single contribution over $250, my team and I will send you a fun swag bag as a token of our thanks for your generous support.
Let's do this--helping is who we are and it's what we do.
Thank you xx
Tory Johnson