Siren Songs: Philadelphia Fringe 2019
Thank you for visiting our page! 
What is Siren Songs?
Partnered with Theater Oblivion,
Siren Songs
is verbatim styled theatrical piece focused around the topic of addiction and substance use disorder. Cultivated from first person interviews, we follow 7 individuals' tumultuous journeys through addiction and how they fought their way to recovery. Representation. Humanization. Community. Follow our journey. #endthestigma 

Interesting, how?
In order to do this, over the past year, we interviewed ~50 people (and counting) to which addiction has affected their lives, ala. child of an addiction, parent of an addict, spouse of an addict, those currently suffering, and those in recovery. From those interviews, we selected 7 journeys, transcribed them, and edited them into a cohesive narrative and, in a way, reenacting these interviews for an audience. 
Why Philadelphia? Why Fringe?
Since Philadelphia is one of the leading cities of overdose cases per year, in is imperative to realize and face the facts that this is happening all around us; to our friends, neighbors, loved ones, etc. And so often, we are taught to turn away from helping those in need (mostly due to the fear campaigns of the 1990s... but I won't get into my rant about that here). So, we want to create a safe, truthful show in order to help out community.  
When and where??
SIREN SONGS will run September 5th-15th in the 2019 Philadelphia Fringe Festival.  Location will soon be announced!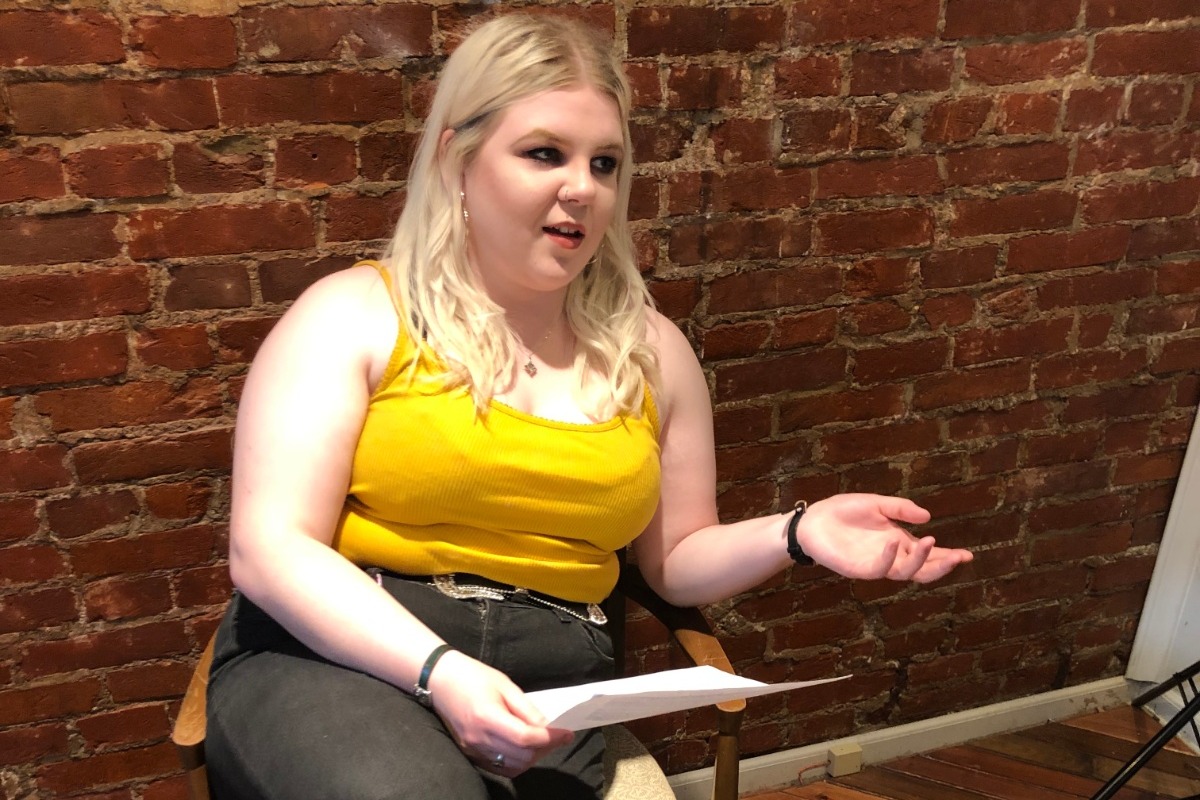 What will my donation go towards?

We need your help to make it happen! Funds raised will be going to space, lighting, and sound rental, designer compensation, and extra production  costs for the 2019 Fringe! After the show is completed, we also plan on donating the proceeds to recovery and
community centers! There will also be talk-backs throughout the run with the cast, production staff, and local organization focused around recovery and addiction. 
Do I get anything with my donation?
Other than our immense gratitude, there are some perks!
$50+ gets your name in our sponsors list!
$100+ gets your name on our sponsor list as well two tickets to opening night!
$200+ gets your name on our sponsor list and two tickets to opening and two tickets to use to your heart's content!
$300+ You are a honorary producer! You get your name listed as a producer, as well as two tickets to opening, and 4 additional tickets! 
I can keep going...
But, of course,
every penny counts
, so please donate and become part of something truly special. 
Are there any other links that I can check this out?
Please visit
TheaterOblivion.com
  for updates, as well as this gofundme! There will be updates along the process! 
Also check out MEDUIM, which featured us in their 
Medium Blog
!
Thank you, again, so so so much and check back for more updates! 
Amanda Shaffern and Theater Oblivion

Organizer
Amanda Shaffern 
Organizer
Philadelphia, PA