SignMyCar!
Belgian Storytelling Tour is an
interactive online documentary
focusing on Belgians in the US. Participants share their stories and sign the Producer's car!
Their
signatures
are then
digitized
, enabling viewers to either scan a signature on the car with a smartphone or
click on it online to discover the Belgian American story behind it
.
SignMyCar!'s
innovative journalism
blends intergrated design, participatory art and multimedia to promote
intercultural dialogue
and bring communities together.
The SignMyCar! Tour will be
stopping
in each of the
48
continental states
and has already traveled over 10,000 miles across 15 states since 2014.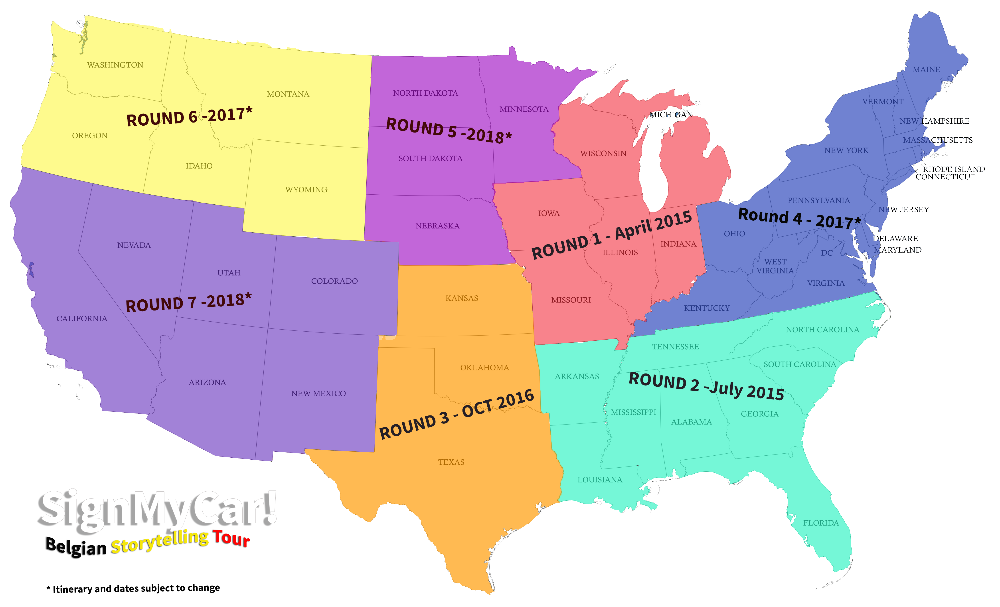 Itinerary
!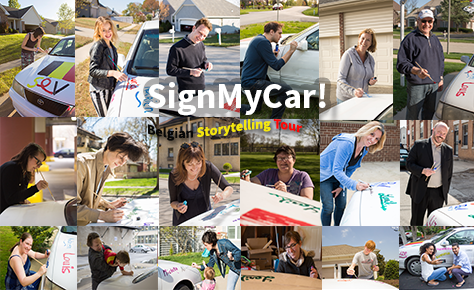 Watch, listen or read the stories
!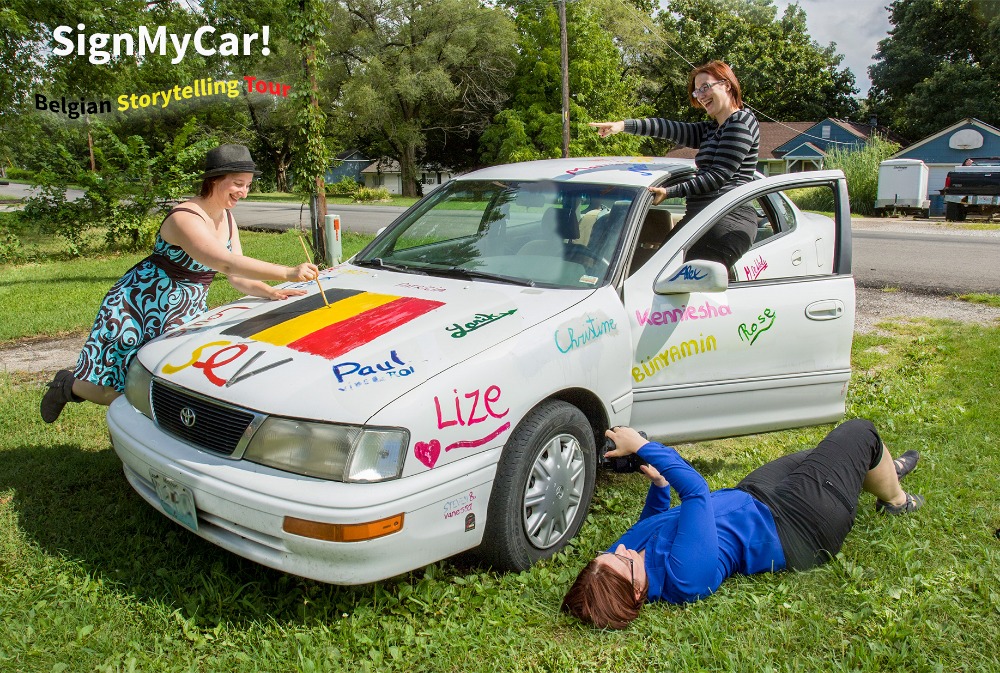 SignMyCar! in the medias
!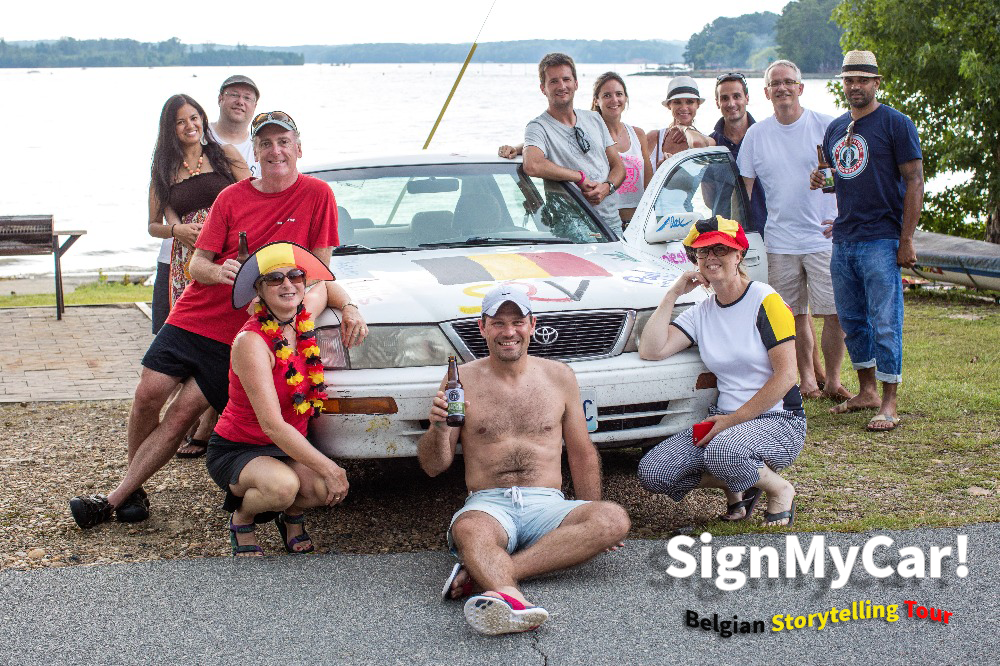 Participate
!
THANK YOU FOR HELPING SIGNMYCAR! GO TO ALL 48 STATES! 
Follow us on
Facebook
and on
YouTube
!                       
Dank U | Merci | Danke Schön | Thank You

Please share this project
with your social network and forward your favorite Sign My Car Stories to your friends!

Organizer