Help Me Bring Stacy Peterson Home
My name is Cassandra Cales on October 28th, 2007 my life changed forever when I couldn't get a hold of my sister, Stacy Peterson, and my gut instinct told me that Drew Peterson (her husband) had murdered her.  She would never abandon her children or me. I have yet to stop searching. Through the years I have met a handful of great people and on the other hand I have met way too many shady glory-seekers wanting to gain something.
That being said, I have fought this fight for my sister alone as I trust very few.  Law Enforcement has never worked with me or kept me apprised of their so-called "ongoing" investigation.  I have to find out my information through back channel contacts and my own personal investigating. In all these years I have not had a vacation. I use my vacation and sick days from work to conduct searches.  When those days run out, I still carry on my search at a financial hinderance. Not even a penny from my family. All monies I earn after each pay period I pay my bills and the rest goes to my search efforts. Any additional income, whether it be bonuses, tax returns, or selling my personal stuff, all goes to bringing my sister home.  I will sell everything I own, if I have to, even my soul if I could, for my sister's body to be recovered. In all of my research and investigating and figuring out Drew's timeline, travel, and whereabouts; I know the truth. It has come time for me to share with the world what I know, as I will no longer bite my tongue and wait.
Why am I coming forward with this now? What is the rush? It is because the Will County State's Attorney and Illinois State Police are moving forward to charge Drew, in the near future, for the murder of my sister; without her body.  That is not justice for me, not justice for her, and definitely not justice for her children. There are numerous people doing TV shows, documentaries, interviews, etc. and getting money, profiting off of my sister's murder. It makes me sick and heartbroken that people would do this and it's a story to everyone.  It's not a story to me; this is my life. So instead of all of these money-hungry people telling you, I feel like it should come from the mouth and heart of the me.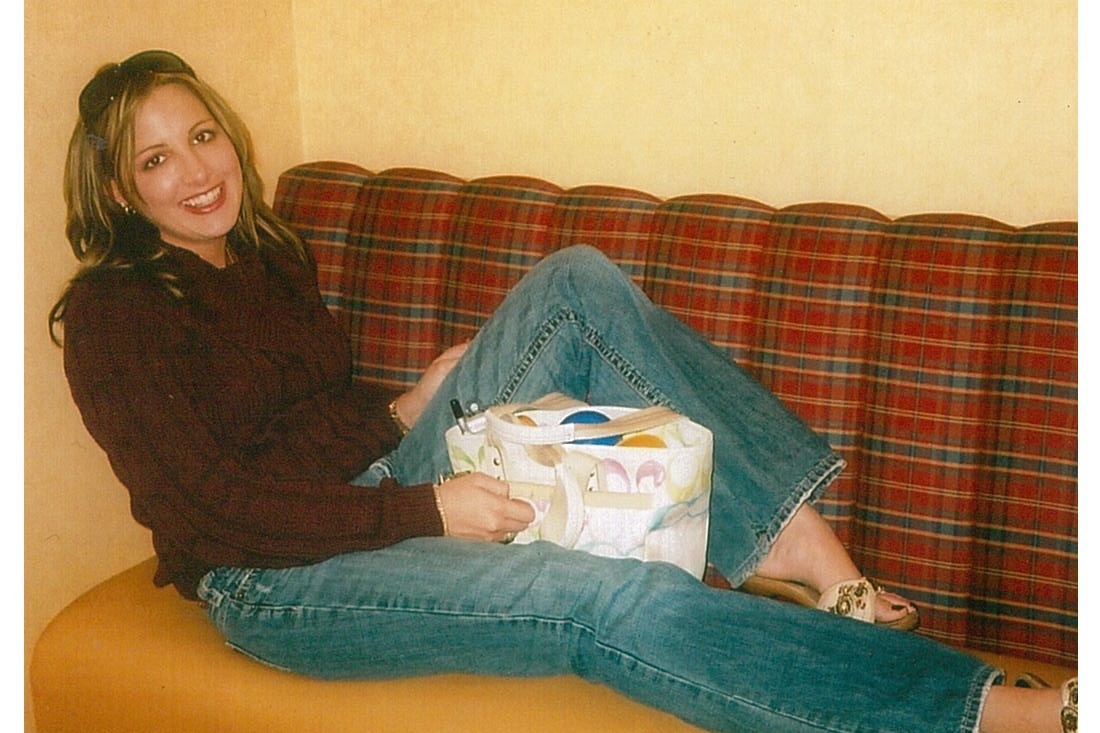 Drew Peterson disposed of my sister's body on the evening of October 28th, 2007, in the Sanitary and Shipping Canal, after having dropped off his step-brother. I have sonar images of her lifeless body on the bottom of the riverbed, which I will never release. That is not how I want the world to remember my beautiful sister. These images have already made it into the wrong hands of some of my past "searchers" back when I trusted people and thought they were trying to help. Law Enforcement messed up in 2007 and never sent divers down to recover her body. They spent all of their time pulling cars out of the shipping channel (at night, so the media didn't know) and didn't care about doing the one thing they were supposed to be doing which was to get my sister out. I made the calls to see what they were doing, and they claimed that her body "could be wedged against one of the vehicles" even though the cars were in completely different areas than her body was at the time.  If law enforcement would have done their job, I would have had my sister's body home, in the flesh, 22 days after Drew murdered her. Law Enforcement again failed to retrieve her now decomposing body in 2008 when my sonar team found her several miles downstream from where we had last located her in 2007.
I would not be where I am at today spending everything I have to retrieve her skeletal remains if they had not failed over and over again. I have pulled all of the money out of my 401k, maxed out all of my credit cards, and have hired the best of the best people and top notch sonar equipment to continue to track her remains down. Just last month I hired a dive team to go down to check some Sonar Targets for me, near the last sonar location of her in 2008, which personally cost me thousands.
When I go out, I go out and get things done. I do not need television people or camera crews following me. Just because you don't see me out there or on the news doesn't mean that I'm not out there still fighting to bring Stacy home.  Believe me, I will not give up and I will never stop my search. I will continue my search alone and keep sonaring and hiring professional teams to come in. I already have all permission, permits and plans in motion to have another Sonar/Dive real soon.  Based upon where her remains were in 2008, I have had people analyze the probable movements that happened. There is a high certainty that her remains were pushed further into a protected alcove of the canal where barge traffic would not affect anything and the water currents would prevent anything from scattering further downstream.  This target area has never been sonar scanned with the high definition equipment or had divers sent down for manual underwater exploration. Based upon this knowledge and other communications I have had with experts, my search teams have been informed that Stacy's remains may not be the only one in that area.
Stacy was the most amazing person anyone could have met. My love for my sister and my cherished memories of her are what keep me moving forward. She did not run off; she was murdered by her evil husband.  I wish I could trade places with my sister. This was so unfair to her and her children. I lost my sister, who was a mother to me as I grew up, but also my best friend. I also lost her children, as I'm not allowed to see them. They continue to be kept away from me, for the stupidest reasons, and they continue to live in the murderer's house with the murderer's side of the family.
Everyone in my family has moved on with their lives.  Even though I am a single mom raising my amazing 5 year old son, my life is still at a stand still coming up on 11 years later.  I long to finally end this endeavor so that I can properly raise and care for my son.  Even though my son has never met Stacy he knows all about her and pushes me to bring his Aunty Stacy home. Too much of my focus for nearly 11 years has been on my sister and bringing her home.  She told me two nights before her disappearance that if anything happened to her drew did something to her and to find her. I begged and pleaded trying to get her out of the house but she would not leave her children. I will keep that promise and bring my beloved sister home.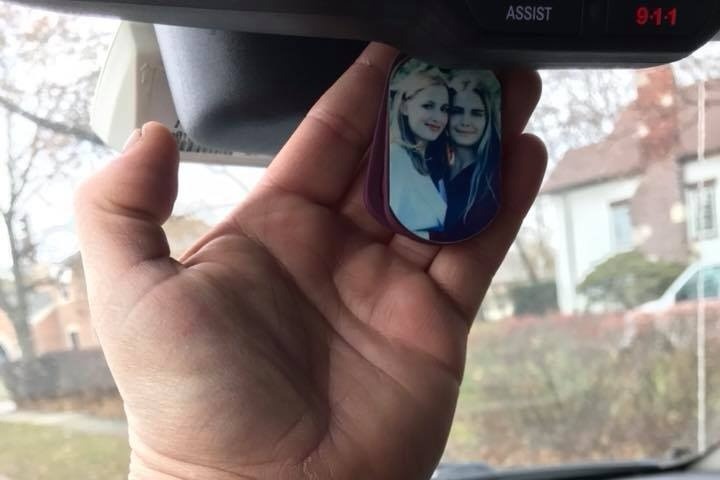 I have received some donations thru paypal recently, totalling $415.00, which is greatly appreciated.  Every little bit helps. Lots of people from the public reached out to me saying they don't use Paypal, which I have used for the duration of this search, and advised me to set up a GoFundMe.
All monies donated will be used to continue the search for my sister, retrieve her remains, and provide her a proper funeral service and burial. Anything extra will be used to pay off debts accumulated from this search over the last decade. There is no complete tally of money spent over the last 10 years.  All I know is that I've spent whatever I can, whenever I can, but my personal resources have run out. Asking for help from the public is my only option. I just want to bring my sister home and get on with my life. When I do bring my sister home I will continue my other search on seeking answers for my mother Christie Cales who has been missing since 1998 (she too was murdered). I will also continue to help in other missing persons cases because no one should have to experience the pain and suffering I have had to endure.
I may have lost many battles along the way, but I will win this war.
Please share this post so that the world knows what happened and is still happening.
If you want to contact me personally, please do so via the GoFundMe link provide or visit my website 
SearchingForStacyPeterson.com
Organizer
Cassandra Cales
Organizer
Downers Grove, IL