Shuktara Documentary Film
Please visit the updates section to follow our production story and progress.   
We have 1 - 2 more shoots to complete photography on the documentary and then will move into post-production.   We are still actively fundraising to cover our on going production costs.  
The support of our individual donors is what has got us this far!! 

In the chaos of Kolkata's Howrah train station David Earp's life changed forever.
Deeply moved by the plight of children with disabilities who had been orphaned or abandoned —living on the streets and seeking refuge in the station, begging for scraps of food, or finding their way to local institutions that were not equipped to properly care for them—David resolved to provide a home for children who need care for a lifetime.
This home is called Shuktara – star of happiness.
We want to make this film because shuktara is home to an amazing group of young people - wonderful, glowing and complex young people - who have rich, full lives - because they have love, attention and care in their lives.
This is their story.  
We also want to raise awareness of the continued discrimination, hardship and abuse many people living with disabilities still endure because of ableism, ignorance and lack of access.  Not just in India, but everywhere.   

Now, this is where you come in.  We need your support to keep going.  REALLY we do
. 
We shoot cheap and pretty, but the costs of making a film still add up.  To get to this point filmmakers Phoebe Brown and Elizabeth Strickler have put in over two years of planning, our own funds to get footage for the trailer shot,  working nights and weekends on top of our day jobs.  This is truly a passion project. 
But, most importantly, more eyes on the film mean more supporters for shuktara!  
What's in in for you? 


Anyone who donates
$25
or more during this funding campaign will recieve access to a digital screener before it is available to the general public.  
You'll also be included in our behind the scenes updates and special content.  
And
we'll also put your name in the credits as a thank you.  
Where will the money go?  

Meeting our goal will fund the next shoot, show we have a ready audience, and hopefully get the attention of grant makers and investors who can fund the film entirely.  Our overall budget including post-production is over $300,000.00.   But we think this story is worth every penny, rupee, euro and peso! 
How the funds breakdown:  




Crew: 
We are running a small female crew with a proven track record of exceptional storytelling. 
Director/Producer Phoebe
Brown
 has been working as a producer for unscripted television and feature documentary projects for almost 10 years.  This will be her 8th trip to Kolkata and she is full of ideas for the next shoot.  
Producer/VR Director Elizabeth Strickler,
a media educator and scholar, is developing a companion Virtual Reality experience that will be part of  the outreach of the film.   
Fearless
Cinematographer Raegan
Hodge
has shot from Bangladesh to South Sudan for the charitable organization CARE and other non-profit clients.  

Gear:  
Again keeping lean and mean. 
Two cameras, lenses, and insurance.  
Simple sound kit and a little help for the mostly natural light. 
Travel/Stay: 
Staying is cheap.  Getting there - a long expensive flight.  The crew will bunk up in a nearby airbnb. 
And of course....Wrap party for the shuktara family!  You'll be virtually invited! 
Editing: 
funds to organize the footage and get a rough idea of what the next shoot will be.   
What happens if we exceed our goal?   

We shoot more and worry less. 

All funds will go into making this film a reality!  The more we raise - the faster we can get the film into distribution. 
Your sharing is as important as your giving!  Please donate and then spread the word!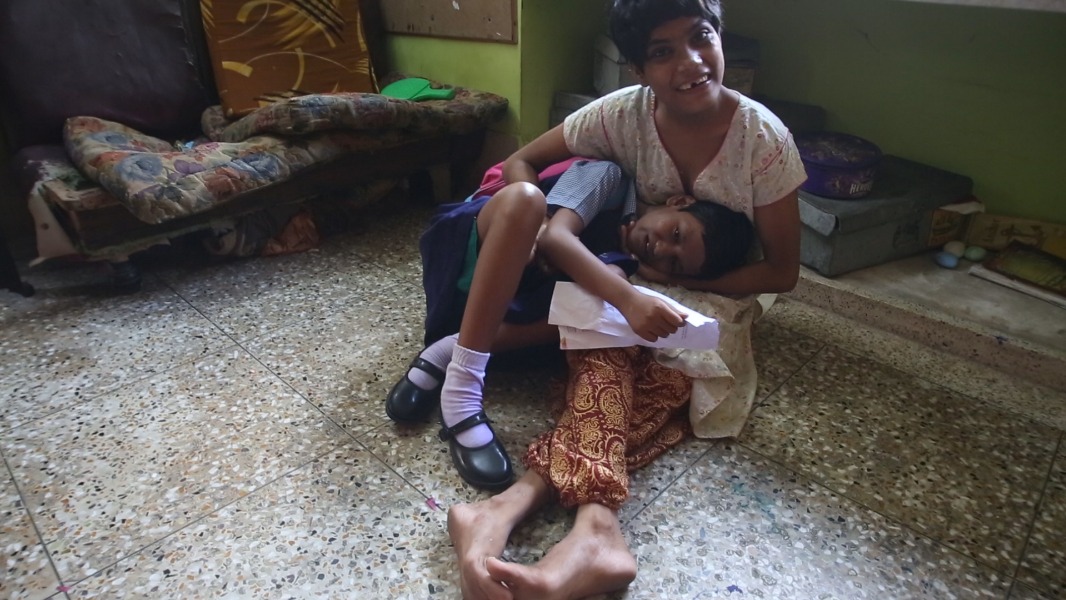 To find out more about shuktara visit their website: 
http://shuktara.org/
Interview on her experience with shuktara from long time supporter and amazing singer Belinda Carlisle