Shelby The Husky Vet Fund
A few months ago, Shelby was diagnosed with a Infiltrate Fatty Tumor in her paw.  Now this is the same paw she had surgery on a few years ago, to remove a lump between her toes.  When we had that done, we found out that the tumor was infiltrative and that it would most likely come back.  It took a while, but it did come back.  
We took Shelby down to the Animal Cancer and Imaging Center in Canton, and had a CT Scan done, as that was what they suggested we do.  After that was done, we had to schedule a surgical consult.  The surgeon said the CT scan wasn't going to help and we needed an MRI . . . this of course was AFTER we already did the CT scan as they had suggested that.  
Long story short, a lot was going on, the lump was growing fairly slowly, we knew all of our options of leaving it alone, getting and MRI to see if surgery is even an option, Radiation therapy (which we are not interested in doing at this point), and life happened and set us back a bit with Shelby's paw.  Oakley passed away, and that just sent our life into a whirlwind.  But now that we are slightly back on track, we have scheduled her MRI at the Animal Surgical Center in Flint Michigan.  It happens on December 20th, and I will update this Gofundme after that.  On the phone they told me the MRI will be around $2,300 but could me more or less. 

We are kind of in the waiting game until then.  The MRI will determine if surgery is even an option, which could include many things.  She may only be able to have the lump debulked as complete removal is going to be very difficult.  So that is where we are at.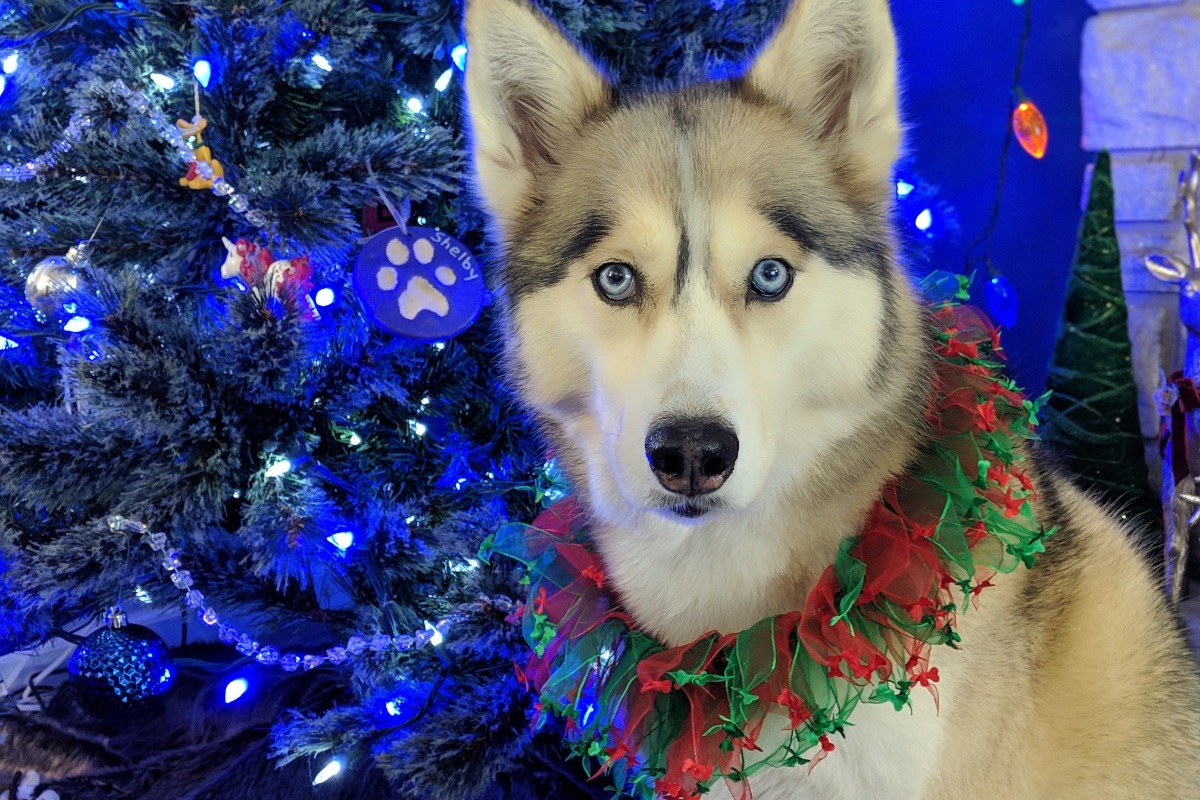 PLEASE, do not feel like you have to donate to this campaign.  YES, as others have said, our Emergency Vet Fund is low, but that DOES NOT mean that the dogs won't get their vet care!  No matter what, we will pay for their vet care!  We have an emergency fund that we put money into each month for emergencies for the dogs.   Do not feel like you have to donate to our campaign. 

ALSO, we WILL be paying it forward, as we have with every single GoFund me we have every operated.  A portion of the money will go to our dogs and a portion will be put into our Pay it Forward account where we help out other pets in need.  Just two days ago we helped a needy kitty by getting her up to date on all her shots and tested for some things so that she could have the best chance of being adopted into a new home after some rehabilitation.  So we are always looking for ways to pay it forward.  We also like to donate to the Hairy Houdini Siberian Husky Rescue and the Alpena County Animal Facility ! 
This was the bill for the CT Scan that Shelby had done back in August. 
The following is what the Doctor wrote up in response to the CT Scan and other things Shelby had done that same day. 
The next report is what happened after we went down for our Surgical consult.  So again, above was Dr. Obradovich and what she suggested after reading the CT Scan, and below is what the actual surgeon told us.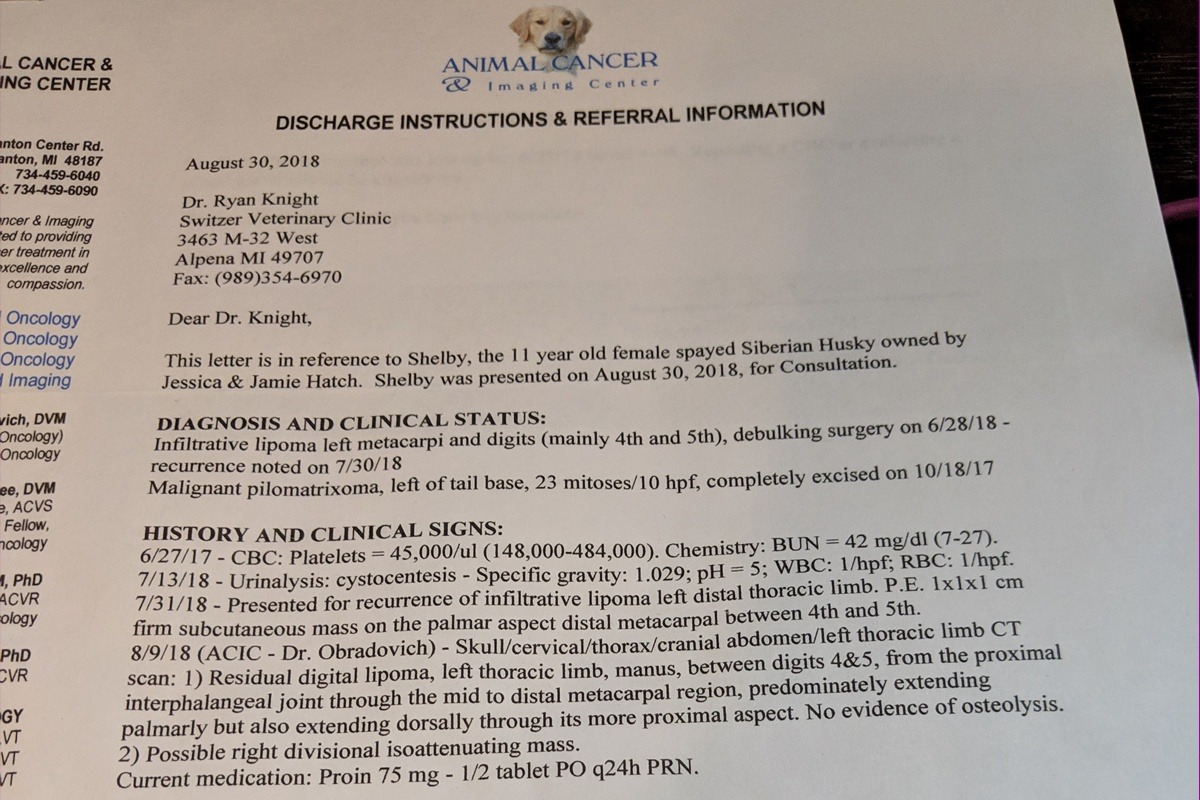 And then this was the bill for the surgical consult, and the ultrasound that they suggested we get for Shelby.

Organizer