Sheep Ahoy Animal Rescue is based in East Kent and is a vegan sanctuary for sheep and goats that have been mistreated, neglected or are sick and require safe sanctuary to ensure they receive the relevant veterinary treatment.
Sheep Ahoy promote the need for sheep and goats to receive the appropriate care, protection, treatment and security to ensure they enjoy a healthy and stress free life.
The rescue do not own any land and so rent it. They started off by renting a 1 acre field but now rent around 7 acres split across 3 locations. Each field provides grazing, shelter and safety for the rescues.
The rescues are split across the fields according to their needs. This means that the carers visit multiple fields at least twice a day to check, feed and give love to all the sheep and goats.
The fields also require resting during the year which means the sheep have to be moved around using a trailer which is unsettling for them.
Sheep Ahoy follow the ethos that the sheep and goats should have both access to grazing and shelter as they choose but at times individual animals require penning up in shelters due to health issues. 
The aim is to provide facilities for the rescues on one site plus have a hospital area where the special needs animals will reside.  Power is needed to provide heating for some of the sheep, like PipSqueak who has mobility problems when the cold weather sets in, a heated area would make her much more comfortable.
The rescue needs to buy land where barns, buildings or polytunnels to shelter the animals in bad weather and create the specific areas needed can be erected.
Sheep Ahoy receive many calls and requests from people to take in sheep and goats but, due to limited space  and facilities, each case has to be assessed according to priority and the ill or neglected animals will always take priority.  Securing land will allow more animals to be helped in the future.
10 acres is required to allow more animals to be rescued from neglect and mistreatment and to give them a place of safety.
We realise that this is a big ask of people but have decided to launch an appeal for the funds needed to buy the land required. The challenge is now on to find appropriate land!
Thanks for reading :)
N.B. Any land purchased will be done so in the name of the registered charity only so as to secure it for the animals.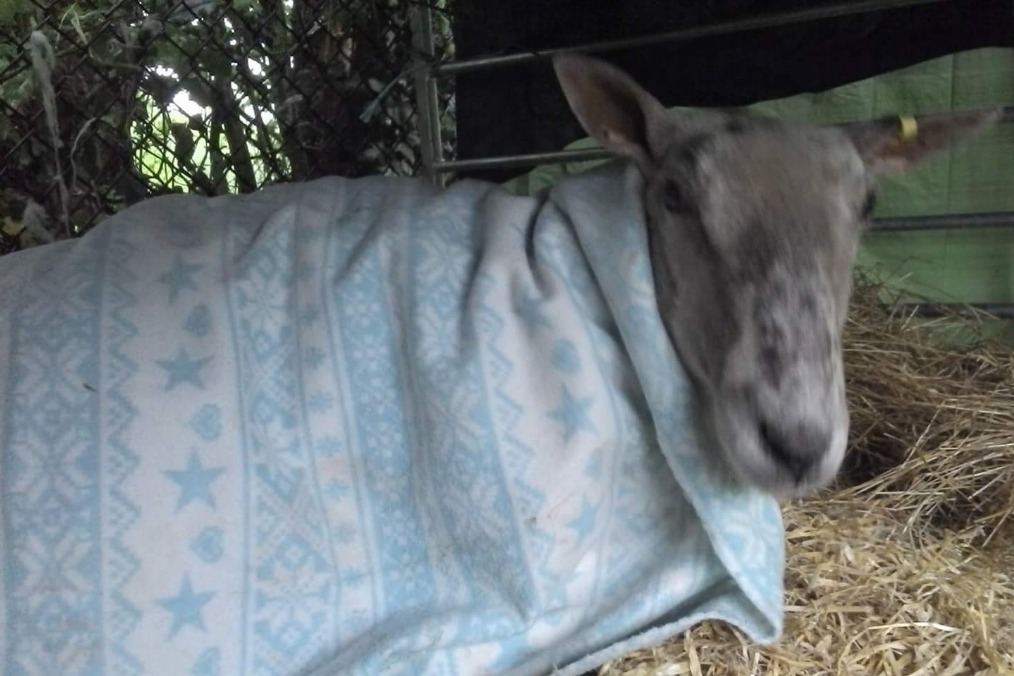 PipSqueak last winter