Help Sheeba Get to NY Comic Con!
Help Sheeba Maya Go to NY Comic Con & Have Her 1st Solo Show!
Greetings!
My name is
Sheeba Maya
  and I am an illustrator and portrait artist specializing in Afro Fantasy Realism through traditional and digital media.  Ok so here's the deal...I'm slated to appear at two major events in September and October. In September, I have been invited to have a solo exhibition at
Mt. Vernon Public Library
 .  In October, I am going to be joining the
Women in Comics Collective
  to vend at
New York Comic Con 2018
 . The problem is, I've had some surprise expenses come up and now I can't afford to cover my expenses to carry out both events.  I need to raise $1500 in the next week in order to move forward with both events. That's where you come in! Your donations will help cover the remaining expenses of these events like: part of the total booth fee for NYCC, framing, printing, and travel.
About My Solo Exhibition
I have been invited to be the Guest of Honor this year at Mt Vernon Comic Con!  Leading up to the convention will be my FIRST EVER solo exhibition! I will be featuring paintings and drawings from my personal collection.  There will be an opening reception with invited guests from the community as well as press.  Also planned is an Artist Talk where I will answer questions and share my art journey in an intimate setting.  There will be champagne, laughter, nibbles, and creative vibes galore! What i need help with here is the framing of the rest of my artwork as well as travel to and from the framers and the gallery space.
About NY Comic Con 2018
New York Comic Con is the largest pop culture event on the East Coast, hosting the latest in comics, graphic novels, anime, video games, movies, and much more! After working this event as a member of Women In Comics Collective last year, I am really excited to announce that we will be back this year!   With over 200,000 attendees, this is an amazing opportunity to share my work with the public, meet industry leaders, meet new and existing fans, and help represent women and people of color in comics. Here I will need help paying for my booth fee, travel to and from the venue, and printing of merchandise and promotional materials.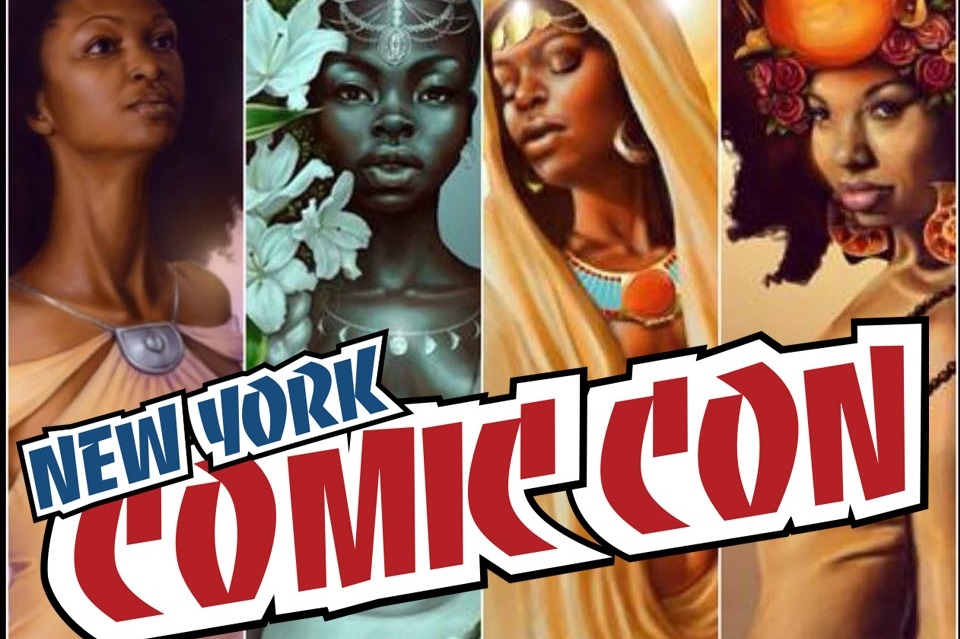 Why Is Your Donation So Important?
These opportunities will allow me to expand my career and perpetuate the magical energy that my artwork generates to hundreds of thousands of people!   Sharing artwork that represents women of color to a mass audience is greatly important. Our image is often mishandled in media and I have made it my duty to address this issue in my work.  I want to bring high quality images that are thoughtfully and lovingly created to an audience that is starving for this kind of representation and are eager to support!
It is so very important to get the work to the people, and with your support, i can do just that!  I am forever grateful for your continued support and warm energy towards my artwork.
THANK YOU ALL SO MUCH!!
All donations are going towards:
Booth fee ($450)
Framing ($450)
Printing ($300)
Travel ($150)
GoFundMe Fees ($150)
Organizer