Shawn A. Barksdale Helps Prevent School Shootings
Hello, my name is Shawn A. Barksdale,
I'm a father of 3 children, returning citizen, and a community activist. I am passionate about bridging the gap between our youth, the community, and law enforcement. Our youth need information and communication in a way that is meaningful to them and in a language they can understand. I have over the last 5 years immersed myself in understanding the root of the causes of school shootings and other negative behaviors in our young people today.
We in society have gone to way too many funerals, lost too many young people, and cried too many tears. I made a decision to do something about it, I have created a podcast called Ten Minutes Of Truth and an initiative called Boots On The Ground. These two platforms allow me to communicate effectively with our youth, the community, and law enforcement. We through many interviews talk to people from all walks of life that have made bad choices and decided to do the work to be a better person and change the narrative thus promoting new, better choices.
The Boots On The Ground initiative allows me to partner with our school systems in a unique way. We use a multitude of programs to empower the youth to express themselves in an emotionally intelligent way. We encourage them to use their words and not weapons. One mechanism is through a poetry contest called, Pens Not Pistols. We partner with the English departments of High Schools and challenge the students to write their feelings down and talk about the pain, depression, and other issues that lead to bad personal choices.
By having an outlet to speak and share their feelings on paper the students have told us that they feel like a huge weight is lifted off of their shoulders. Most students say, "I just want someone to hear me". We also encourage financial and educational literacy by exposing the students and at-risk youth to educational modules that help them with real-life skills. Some include homeownership, renting an apartment, business banking, personal banking, job interviewing, and skilled trade education such as welding, robotics, HVAC, and computer technology.
We just completed our first rollout of the Pens Not Pistols contest and it was a huge success by all measurements. The students, teachers, principal, and Supt. of Schools all participated and lauded the communication and participation of the student body. A plethora of students participated, one even wrote a custom Pens Not Pistols song. We are now rolling out the contest nationwide and need your help.
We will be traveling around the nation rendering motivational assemblies at high schools, visiting classrooms, and spending many hours of one-on-one time with the school's Principal, Peer Mediation Support Specialist, and other support staff to effectively manage this undertaking. The funds will be used for banners, custom pens, Boots On The Ground dog tags, lodging, travel, meals, custom infomercials, marketing, advertising, websites, and other social media. We have spent almost 30K of our own money developing and executing this program.
It's, it's a 7-month process from beginning to end for just the poetry contest portion of this within a 50-mile radius of our home base and as we move further away from our starting point the expenses rise. There are many hours spent filming the young people, editing and developing messaging to play within the school's closed circuit television systems, local movie theaters, and other community-based digital delivery mechanisms.
We thank you in advance for your support and hope you see the value we do in changing the narrative and helping prevent school shootings around the country.
With sincere appreciation,
Shawn A. Barksdale
Today, we are excited to announce the winners of the Pens Not Pistols poetry contest, which took place on May 31, 2023. We witnessed incredible talent, courage, and vulnerability from the participating students. Their heartfelt words touched the hearts of many, serving as a reminder of the importance of open communication and empathy.
We encourage you to share this news with your families and friends. By spreading the word, we can amplify our efforts to prevent school shootings and create safer environments for our children. Together, let us support initiatives like Pens Not Pistols and stand united against violence in schools. Below is a 47-minute video of 1 of 4 assemblies at the Halifax County High School. I will give you a clear picture of what the messaging is. We customize each message to each school.
Join us in using the hashtags #preventschoolshootings, #schoolshooting, #UvaldeStrong, #SandyHookPromise, and #columbinemassacre to raise awareness and show our commitment to building a brighter and safer future.
Thank you for your watching and your support.
Shawn A. Barksdale & Boots On The Ground
BELOW ARE LINKS TO OUR WEBSITES, SOCIAL MEDIA PLATFORMS, AND PODCASTS
Shawn and the Chaplin of the Chase City, VA Police Department work with at-risk youth. Their efforts resulted in this young man graduating high school against all odds.
Halifax County Virginia's Dr. Amy Huskin as Supt. of Schools. She was present and hands-on. She didn't just watch, she was personally involved.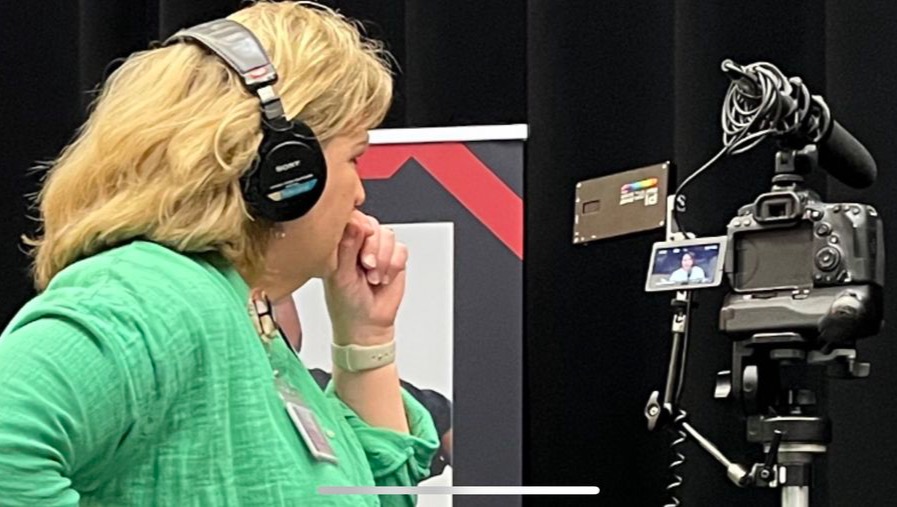 Gabe Cash, a student at Halix County High School heard about the Pens Not Pistols poetry contest and decided to write a song about it. Listen...
It's Not a white thing, it's not a black thing it's the RIGHT THING. Shawn through the Pens Not Pistols poetry contest encourages the youth to use their WORDS NOT WEAPONS!
Motivativational speaking changed my life and through Boots On The Ground, I will help change the narrative for our youth.
Boots On The Ground reaching out to the community.
Boots on The Ground is a comprehensive program that starts with Shawn A. Barksdale connecting with the youth through motivational speaking with proven results and a track record of success. This is a short promotional video of his why.
Jordan Lewis stood tall and delivered her message by way of the Pens Not Pistols poetry contest, and Shawn A. Barksdale stood right beside her encouraging her to speak her mind
Julia Miller's poem will give all mothers something to think about! Let's help prevent another senseless school shooting.
Abby wanted to inspire others to use their voice by using hers. Be the light like Abby is and share this post! Let's all march together to prevent school shootings! Use your words, not weapons!
Shawn A. Barksdale and Boots On The Ground presents the colorful, Malaysha Claiborne and her Pens Not Pistols poem.
Shawn A. Barksdale & Boots On The Ground present another brave HCHS student, Pens Not Pistols contestant Damien Santiago. She expressed her fear of going to school because of so many school shootings.
Siyonna Hankins-Dixon has a message for the nation she thinks hurt people, hurt people. Let's listen to the signals and prevent school shootings by listening to the youth when they cry out!